Photos by Camden Littleton Photography and Mike Frey. Story by Morgan Hensley. 
This time last weekend, several of the nation's greatest artists took to the stage right here in the Piedmont. Words alone can't capture the beauty of this year's Lockn' in Arrington. Luckily Camden Littleton was onsite to take breathtaking photographs of music, lovers, and music-lovers.
Lockn' launched in 2013, and since it began has already drawn nationally renowned acts such as Tom Petty, Carlos Santana, Wille Nelson, and Keller Williams (who is featured in our Sept./Oct. issue, on shelves now!).
The festival is the brainchild of partners and concert promoters Dave Frey and Peter Shapiro. After searching nationwide for the right venue, Oak Ridge Estate in Arrington was selected as the location. Arrington is, in Frey's words, "Kind of in the middle of nowhere and accessible from a lot of places at the same time."
The estate, which has a recorded history dating back to the 1730s, is named after the expansive oak that acts as a centerpiece for the festival; illuminated by thousands of lights, the tall, ancient oak is transformed into something of a totem.
Nested amidst the Blue Ridge Mountains, miles away from the glow of city lights, the landscape subtly manifests itself in the concerts, as Frey notes, the bands have this feeling "like, 'Wow! We're in this beautiful place in the valley of the Blue Ridge,' and it affects them."
That's not to say the easygoing, pastoral landscape slows or calms the performances. Quite the contrary. The vast spaces resonate with a constant wave of music for four days, creating a contrast that at once highlights the region's profound emptiness as well as the power of rock and roll.
Whereas most festivals feature several stages, overlapping acts, and myriad genres, Lockn' takes a minimalist approach. There are no ferris wheels or rollercoasters, no overlapping sets. Instead there are two stages so that while one is being set up the other is alive with music.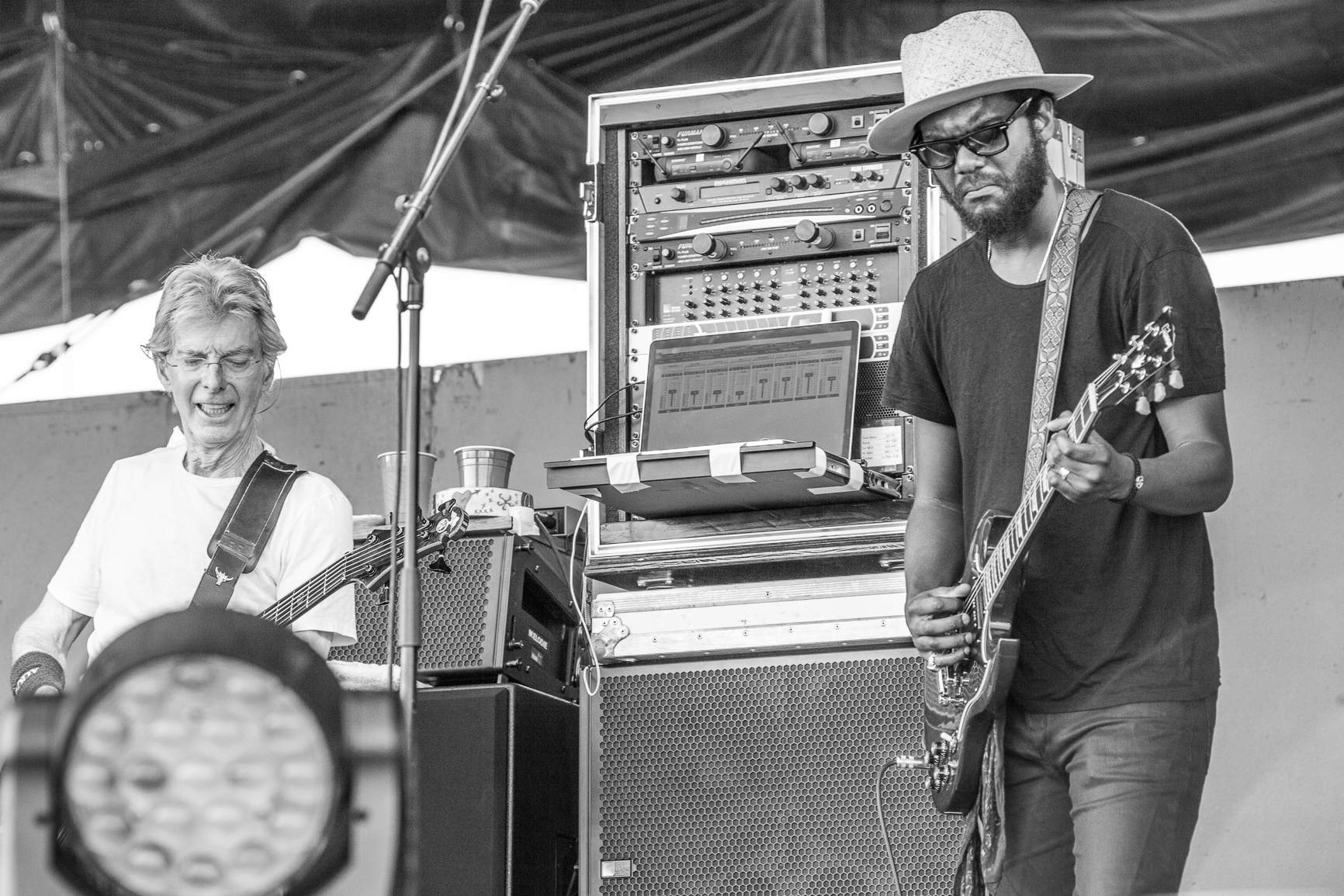 At other festivals, Frey says, "the band comes in, they play their show, they get back on the bus, and they leave." At Lockn' many acts play two sets on different nights. This results in "deeper tracks," not just the radio hits or A-sides, Frey says. Similarly, there are also collaborations between performers who otherwise would never play together; one-time live shows that are wholly unique to Lockn'.