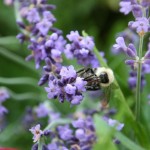 "Let's Get Growing" Gardening Symposium. Saturday, 9 a.m. – 5 p.m., Leesburg.
The Loudoun County Master Gardener Association presents nationally-known garden speakers Rick Darke, Craig LeHoullier, and Virginia Tech's own Tim McCoy to share their expertise on layered landscapes, cultivating epic tomatoes, and native pollinators. Tickets $60 for BYO lunch or $70 with lunch included.
Summer Vegetable Planting at Monticello. Saturday, 10 a.m. – noon, Charlottesville. Join Pat Brodowski at the Thomas Jefferson Center for Historic Plants' propagation facility for this two-hour, hands-on workshop full of gardening tips and practical advice for summer gardening. Participants will start seed from the Monticello gardens to take home.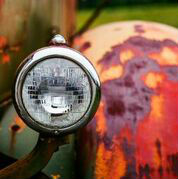 ** Featured into our March/April issue: Artists' Talk at the New Gay Street Gallery. Saturday, 3 p.m., Little Washington. Photographer Andrew N. Morgan and potter Rebecca Quinn will give a gallery talk about their work in the winter show at the new Gay Street Gallery. The show also includes paintings by Kevin H. Adams and jewelry by Yvonne Jarrell. Light refreshments.
Journey to Southern France tasting experience at Orlean Market. Thursday, 7 p.m., Orlean. Wine tasting will be paired with Chef Jeremiah's selected menu items. $25 per person. Limited Admissions so please call us (540-364-2774) to RSVP today!
** Featured on our blog: "Line Dance-the Art of Fly Fishing" by Peter Corbin Exhibition. Through July 3, Middleburg.
This 10-minute slide show of still images narrated by noted sporting artist Peter Corbin accompanies his exhibition, "Line Dance–The Art of Fly Fishing by Peter Corbin." The artist delves into his artistic inspirations, his meticulous painting process, and his philosophy on creating art–all rooted in a lifetime passion for fly fishing and the outdoors. The video includes a series of photographs taken by Corbin showing the progression of his 20 x 30-inch oil painting, Line Dance, from idea to completion. (Video uploaded to YouTube with the permission of the artist and produced by Emery Ruger, Ledgerock Studio. The video remains copyright of Peter Corbin, 2016)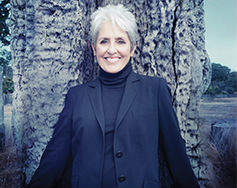 Starr Hill Presents: An Evening with Joan Baez at the Paramount.  Friday, Charlottesville. Joan Baez has been as busy as ever in the five years since she celebrated the landmark years of 2008-2009, the 50th anniversaries of her legendary residency in 1958 at the famed Club 47 in Cambridge, and her subsequent debut at the 1959 Newport Folk Festival. In addition to multiple tours of the US and abroad, the recent past has included the induction of Joan's 1960 debut Vanguard LP by the National Recording Academy into the Grammy® Hall Of Fame and the presentation to her of the inaugural Joan Baez Award for Outstanding Inspirational Service in the Global Fight for Human Rights at Amnesty International's 50th Anniversary gathering in 2012.
Lousia Arts Center Youth Theatre. Friday & Saturday, 7:30 p.m.; Sunday, 2 p.m., Louisa. LAC Youth Theatre returns! This play is different from any other. The sweeping tale takes place in 1860s Russia, where czars were required to marry women of royal blood. Prince Alexi tries in vain to choose from several young empresses. He encounters Anya, a peasant of the streets, who rocks his world and changes his life. Throw in some comic thugs, hilarious plots, a surprising secret about Anya and you're in for a real surprise!
Special Tasting at Granite Heights Winery. Saturday, Warrenton. Join us for a vertical wine tasting flight of 4-5 vintages of our Cab-Sauv blend—Lomax Reserve—a with light fare as accompaniment. Reservations required.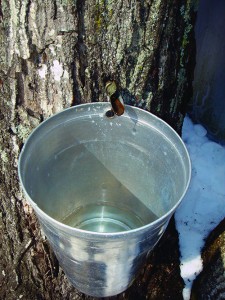 ** Featured into our March/April issue: Highland County Maple Festival Trip. Saturday, 7 a.m., Highland County. Travel the back roads and mountain byways to the annual Highland Maple Festival. Each year, thousands of visitors are drawn to this unspoiled, rural region of Virginia to celebrate the "opening" of the trees and observe the process of maple syrup-making. This will be a unique and educational experience that portrays a rapidly vanishing way of American life.
Evening with an Expert: John Toler. Sunday, 4 p.m., Warrenton.
Mr. Toler will discuss the Society's latest published book, The Civil War Diary of Betty Fanny Gray, written here in Fauquier County, about life during the Civil War. Refreshments follow.
The Washington Balalaika Society Orchestra Event. Sunday, 3 pm., Culpeper. Comprised of more than 60 musicians, the orchestra is made up of balalaikas, often referred to as "the three-stringed Russian guitar," and domras, which are mandolin-sized lutes, along with bayans (button accordions), and various woodwind and percussion instruments. Their programs include selections by classical Russian composers, regional folk songs and dances, and new music that explores the possibilities of this unique family of instruments.
"It's About Time" Tour: Jacob Johnson and Antsy McClain. Saturday, Little Washington. Sharing a love of storytelling through song, Jacob Johnson and Antsy McClain struck up a friendship that is culminating in what will be their first stage tour together. Johnson's dazzling acoustic guitar-work and inventive songwriting and McClain's songs and stories centered around a small, fictitious trailer park called Pine View Heights (patterned after his own childhood surroundings and experiences) make for a festive and fun evening!

** Featured into our March/April issue: COMING SOON: Virginia Festival of the Book. March 16 – 20, Charlottesville. The 22nd annual Virginia Festival of the Book brings readers and writers together for a five-day celebration of books, reading, literacy, and literary culture. Produced by the Virginia Foundation for the Humanities, the festival is the largest community-based book event in the Mid-Atlantic region and features more than 300 authors at more than 100 programs, the majority of which are free and open to the public.