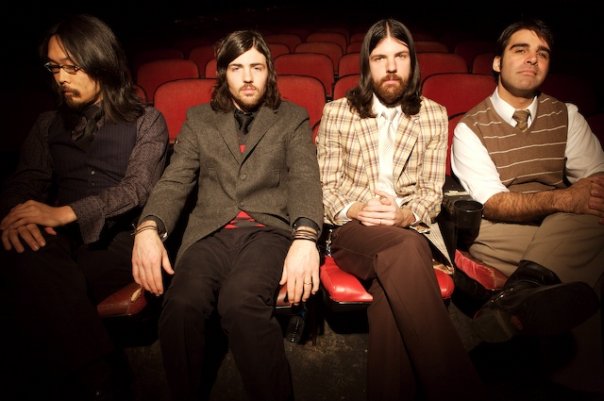 The Avett Brothers. Sunday, 7 p.m., Sprint Pavilion, Charlottesville. If you put your ear to the street, you can hear the rumble of the world in motion: people going to and from work, to school, to the grocery store. If you're almost anywhere in America, you'll hear something different, something special, something you recognize but haven't heard in a long time. It is the sound of a real celebration. It is the unbridled outcry of support for a song that sings to the heart, that dances with the soul. The jubilation is in the theaters, the bars, the music clubs, the festivals. The love is for a band, the Avett Brothers.
Their songs are honest: just chords with real voices singing real melodies. But, the heart and the energy with which they are sung, is really why people are talking, and why so many sing along.
They are a reality in a world of entertainment built with smoke and mirrors, and when they play, the common man can break the mirrors and blow the smoke away, so that all that's left behind is the unwavering beauty of the songs. That's the commotion, that's the celebration, and wherever the
Avett Brothers are tonight, that's what you'll find.
Of their new album and time as a band, guitarist Seth Avett says, "True Sadness is a patchwork quilt, both thematically and stylistically. Wherein a myriad of contrasting fabrics make perfect sense on the same plane, this album draws upon countless resources from its writers and performers. To further propel the expansive color and textural fields of the record, we are blessed to play and perform music with a group of musicians who possess not only great talent, but great interpretive ability. They are an extension of our family and their care for the work at hand (and the project at large) informs a dynamic musical contribution to any piece we proudly give our last name. … We made this record as people who have made records together before—with experienced hands, appreciative hearts, renewed focus, and the knowledge of our good fortune to make music once again."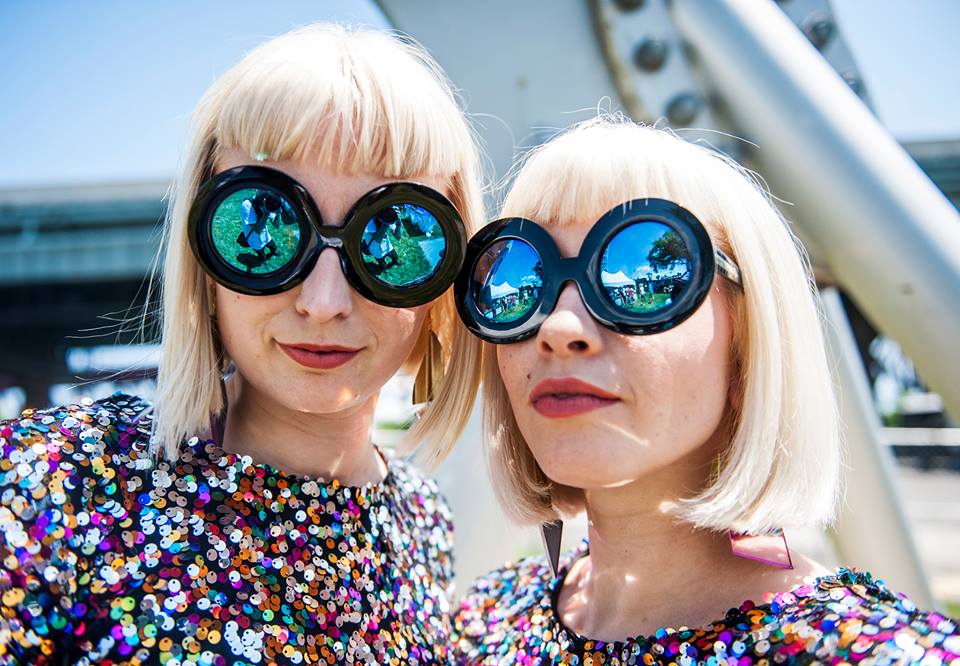 Lucius. Saturday, 9 p.m., The Jefferson Theater, Charlottesville. Come celebrate All Hallows' Eve-Eve-Eve in your costume and dancing shoes with Lucius this weekend. Lucius is a triple-threat of vocal harmonies, infectious hooks, and dance-inducing percussion. Pair those traits with the band's irresistible live show and it's easy to see why NPR Music calls Lucius "a fabulous band playing such infectious pop songs." Charismatic co-founders and lead vocalists Jess Wolfe and Holly Laessig sing in unison uniquely delivering songs with stories told from the same perspective. Multi-instrumentalists Peter Lalish and Dan Molad round out the band. This past March saw the release of Good Grief, the band's sophomore effort and the follow-up to 2013's successful debut Wildewoman. 
The lead song "Born Again Teen," which 
Rolling Stone
 calls "ebullient" is
available
now. Wolfe and Laessig met in 2005 while attending Berklee College of Music. Since forming, Lucius has toured extensively, playing headline shows and major festivals including Bonnaroo, Austin City Limits, Lollapalooza and Newport Folk Festival. Additionally, they have collaborated with the likes of Jeff Tweedy, David Byrne and Roger Waters and have toured with the Decemberists, My Morning Jacket, Jack White, and many others.
Come dressed as your favorite duo to win Lucius merchandise, tickets to other shows, and more in the costume contest hosted by 106.1, the Corner.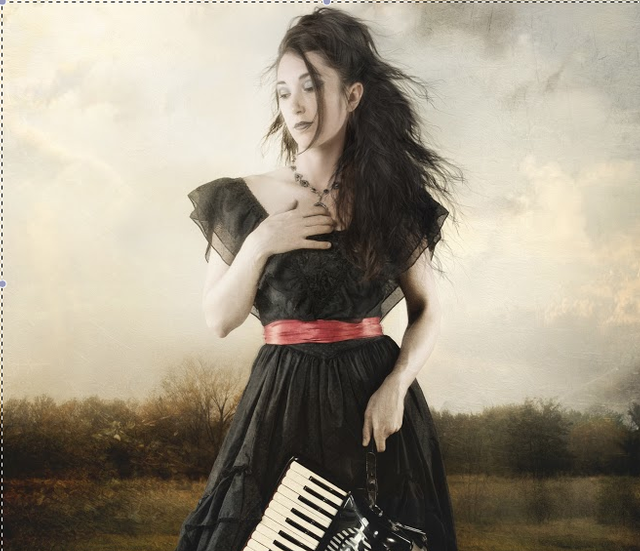 Crystal Bright & the Silver Hands. Saturday, 8 p.m., Fredericksburg Square. Crystal Bright & the Silver Hands, led by singer/songwriter, ethnomusicologist, composer, and multi-instrumentalist Crystal Bright, have played over 500 shows from Canada to Austin to New Orleans to Nashville over the past five years, sharing the stage with the likes of Beats Antique and Holy Ghost Tent Revival, and also appearing at festivals around the country, including FloydFest where Bright was crowned an "On the Rise" singer in 2014. Bright has an eclectic, haunting but yet whimsical, carnivalesque world-folk sound, dubbed "kaleidophrenic cabaret." She plays accordion, musical saw, concertina, piano, Taiko drum, adungu (Ugandan harp), and various others, leaving people captivated with her operatic and soulful vocals and virtuosic command of her exotic instruments.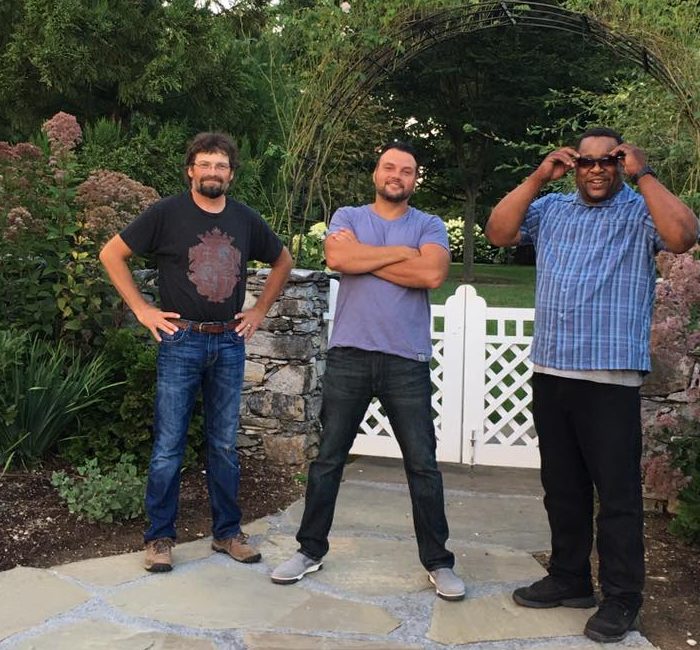 Ver Azul Album Release Party.
Saturday, 8 p.m., Barns of Rose Hill, Berryville. The trio of red-hot Latin jazz musicians comes to the gorgeous renovated Barns of Rose Hill to celebrate the release of their newest album, 
Until the Light.
The group is made up of three longtime friends: singer and guitarist Matt Szechenyi, bassist Cornelius Conway, and percussionist Richie Vazquez. Their original compositions infuse jazz melodies, acoustic grooves, and Latin rhythms with vocals, guitar, and bass with congas, cajon, and other authentic, expressive percussion.
Barns of Rose Hill
is a 501(c)(3) nonprofit dedicated to fostering creativity, goodness, and beauty in the community. Come do your part to support local musicians and local creatives (and hear some phenomenal music while you're at it!).
---
Ghosts, Goblins, and Ghouls Spooktacular 5K Fun Run. Saturday, 4 p.m., The Barn at One Loudoun, Ashburn.
Thomas Pandolfi: Into the Night with Gershwin. Saturday, 7 p.m., Franklin Park Arts Center, Purcellville.
Mosby Halloween Symposium & Cemetery Tour. Saturday, 4–6 p.m., Middleburg Baptist Church.
Harvest Festival. Saturday, 8 a.m.–noon, Hoover Ridge, Madison.