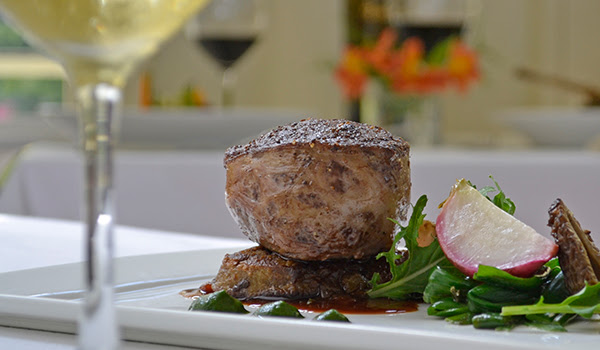 Airlie's Spring Signature Dinner with Early Mountain Vineyards. Saturday, 6:30 p.m., Warrenton. This dinner begins with a wine and hors d'oeuvres reception with Airlie Culinary Director Jeff Witte and Early Mountain Winemaker Ben Jordan, followed by a four-course gourmet dinner.
Spring Oyster Festival with music by the Bennie Dodd Band at Ducard Vineyards. Saturday, noon – 5 p.m., Etlan. Premium steamed and raw oysters and delicious crabcakes, provided by the Rappahannock River Oyster Company, will get your mouth watering just enough to enjoy a nice bottle of DuCard wine to wash it all down!
From the Rappahannock, For the Rappahannock. Sunday, 9:30 a.m. – 3 p.m. A celebration of land and water conservation in the Rappahannock River watershed and the partnerships that help us succeed. In the morning, we will be working with volunteers to plant trees and other vegetation along a stretch of a Rappahannock River tributary called Fiery Run. In the afternoon, we will have Rappahannock River oysters from the Oyster Company of Virginia, catered barbeque from Marriott Ranch, local wines and beers from the Piedmont, live music, hay ride tours of the property and conservation practices, and more! All attendees who join us for the restoration project are invited to join us for the celebration free or charge.
Loudoun Hunt Point-to-Point Races at Oatlands. Sunday, 10:30, Leesburg. A full day of race festivities includes a mansion brunch at 10:30 a.m. (reservations required), the exhibition race, Mrs. George C. Everhart Memorial Invitational Sidesaddle Race at noon, and post time for the races at 1 p.m.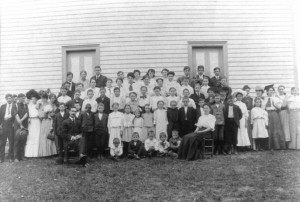 Madison's Mountain Heritage: An Open House at Graves Chapel. Saturday, 10 a.m.- 4 p.m., Graves Mill. Join PEC for a trip back in time to learn about the mountain culture of Virginia's Blue Ridge. This event will include tours of the Graves Chapel building, family photo displays, memorabilia, archival materials, early film footage, historic maps, oral histories and a historical overview of the Graves Mill area. The event is free, but pre-registration is required. Driving directions to the event parking area will be emailed prior to the event.

Castleton in Performance: Breaking Silence Through the Power of Art. Friday, 7:30 p.m., Castleton. Moving music, fascinating lectures, and inspiring art converge to break the silence around a forgotten genocide and slavery today. Renowned musicians perform pieces ranging from the American folksong "Oh Freedom" to Mozart to music from Bangladesh. Speakers include Pulitzer Prize-finalist Gary J. Bass and award-winning photographer Kay Chernush. Proceeds from the ticket sales benefit ArtWorks for Freedom and Doctors Without Borders.
Rhythm Future Quartet at the Barns of Rose Hill. Friday, 8 p.m., Berryville. The Rhythm Future Quartet's goal is to keep the spirit of Gypsy jazz alive and expanding in today's musical universe. The virtuosic foursome, named for a Django Reinhardt tune, offers up a newly minted sound, influenced by the classic Hot Club of France, yet wholly contemporary.
Spring Wildflower Walk at Monticello. Saturday, 9 a.m., Charlottesville. This three-hour, five-mile hike through the woodlands of Monticello to the Rivanna River is a perennial favorite of hikers and native plant enthusiasts alike. Enjoy the botanical treasures of early spring: trout lilies, Virginia blue bells, spring beauties, and more. Be prepared for a strenuous trek, muddy slopes and uphill climbs, and a rewarding, intimate view of the wild Monticello.
MET Live in HD: "Roberto Devereux" at the Paramount. Saturday, 12:55 p.m., Charlottesville. The final opera in Donizetti's "Tudor trilogy" focuses on the older Queen Elizabeth I, who is forced to sign the death warrant of the nobleman she loves.
Hunter's Island Hike. Saturday, 10 a.m., Fredericksburg. Captain John Smith, exploring the Rappahannock River in 1608, met at its fall-line a hail of arrows from native fishermen. Explore the legacy of Hunter's Island with its owner, local architect and history enthusiast Mary Ellen Wheeler. Bring a bag lunch for a picnic. Minimum age is 8 years.
Live Well Festival. Saturday, 9 a.m. – 2 p.m., Manassas. In honor of Earth Day, Historic Downtown Manassas announces the 10th Annual Live Well Festival, which offers free health screenings, fitness classes, kid activities, entertainment, and more. Recycle those gently used household items or clothes to a worthy cause, visit with the recycling and environmental exhibitors, and help the kids make earth friendly art projects.
Leesburg Flower and Garden Festival. Saturday, 10 a.m.- 6 p.m., Leesburg. The Flower and Garden Festival is not just about flowers and gardening. Sure, we have lots of great plant vendors with everything from heirloom veggies to exotic orchids, but we have so many other great finds too. Tasty food, inspiring gift ideas, and unique artwork are just a few examples of what you will find around every corner. Live music, kids' area, wine and beer garden.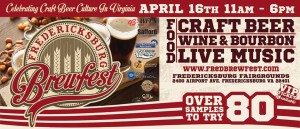 Fredericksburg Brew Fest. Saturday, 11 a.m.-6 p.m., Fredericksburg. Join us for an amazing day of craft beer, music, food, and fun. We will have over 40 craft brewers from all over the region. They will be pouring some of your favorites as well as offering a sneak peek into what will be on tap for 2017. Home Brewing demonstrations are hosted by The Brew Shop. For those of you who enjoy a glass of wine or whiskey, we will also have a select number of Virginia wineries and distilleries sampling their award-winning beverages as well.
Narmada Winery Vertical Tasting. Saturday, 1 p.m., Amissville. Join us for a rare look at a few of our vertical vintages. This seated tasting will feature four vintages of Narmada Viognier and four vintages of Yash-Vir. Taste the same wine as expressed in different vintage years and compare their qualities!
Cash Unchained at the State Theatre, Saturday, 7:30 p.m., Culpeper. The songs of Johnny Cash and June Carter are enduring classics. Hear them evoked on stage by James 3 and Clare Sukley and Ransom Harmony.

Dark Days in Our Beloved County: The Civil War Diary of Catherine Hopkins Broun. Sunday, 2 p.m., Leesburg. This book discussion focuses on the aftermath of Virginia's vote to join the Confederate states, as filtered through Middleburg resident Catherine Broun's journal. As war tightened its grip around Northern Virginia, Broun visited battlefields, worked in area war hospitals, supplied soldiers, and even smuggled goods across the Potomac River from the United States into the Confederacy, all while keeping excellent historic records.
Chasing Light: an Exhibit of Photographs from the National Parks. Through May 31, Leesburg. Frank Lee Ruggles is the Artist Ambassador for the National Park Trust and former Official National Park Service Photographer. The exhibit features 16 photographs of some of his various works.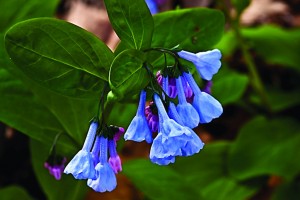 Annual Bluebell Festival at Merrimac Farm, Sunday, 10 a.m. – 4 p.m., Nokesville. Please join us to welcome spring, celebrate nature close to home and meet local organizations and people who are working to improve our community. With some of the best naturalists in the Piedmont leading tours and activities, we're looking forward to a special day at an outstanding natural area.
Working Woods Walk at James Madison's Montpelier, Sunday, 2 p.m., Orange. Explore the Mansion and the lawn to the woods of Montpelier on a two-hour hike led by Virginia Master Naturalists.
"A Far Cry" at the Waterford Concert Series, Sunday, 4 p.m., Waterford. "A Far Cry," an 18-member chamber orchestra from Boston, performs music by Mozart, Golijov, and Sibelius. Critics have praised the orchestra, calling their performance "a thoroughly modern, century-spanning globe-trotting sonic adventure."
"Taste of Spring" at the Tide's Inn. Friday & Saturday, Irvington. Friday, Devils Backbone Brewing Company Founder Jason Oliver will bring the signature tastes of the "Brew" (aka Blue) Ridge Mountains to pair with four courses of Chesapeake Bay fare. Saturday, Brews, Buds, Bites features twelve craft beers from nine Commonwealth breweries will headline the day-long event with local restaurants and artisan food vendors offering signature bites. Select Virginia wineries will provide complimentary tastings and bottles for purchase.