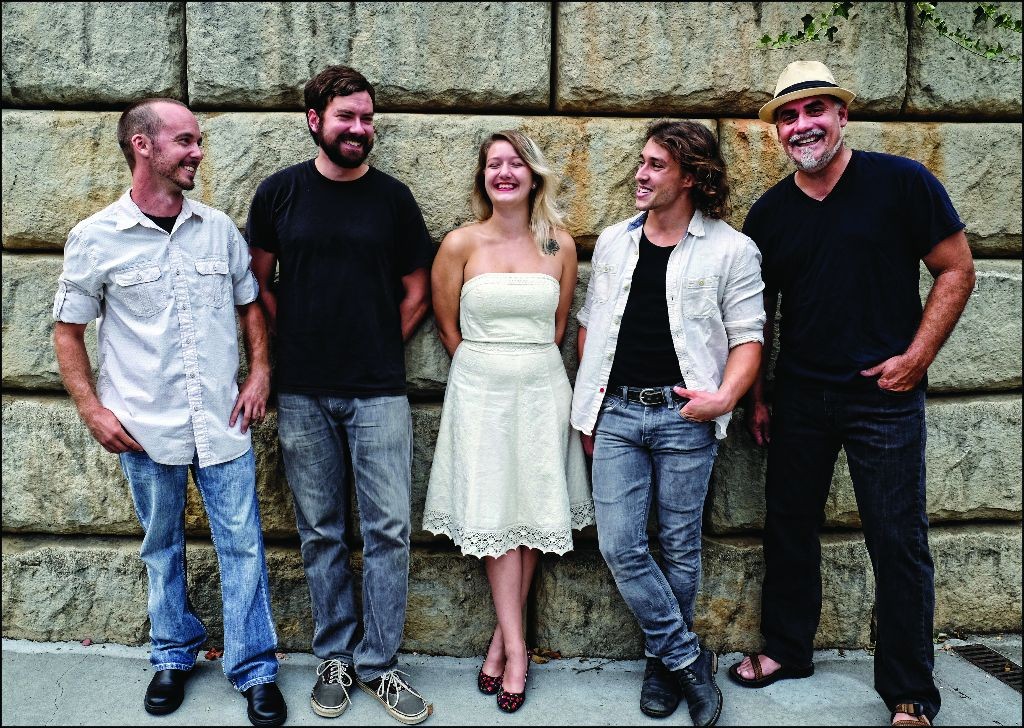 IS ITS SOUND A GENRE UNTO ITSELF?
By Morgan Hensley | March/April 2016
Enter Will Overman: the son of former "Deadheads," a third-year Sociology major at the University of Virginia, a disciple of storytelling singer-songwriters, and the frontman of the Charlottesville quintet that bears his name.
But before there was a band there was, as one would rightfully assume, just Will. The Virginia Beach native sang along with his pops as a kid, learned to play guitar, zipped through a "short, regrettable stint of listening to Backstreet Boys," and had the veil lifted from his eyes, the cotton unplugged from his ears once he heard The Beatles. "My musical world exploded," he says of first listening to the Fab Four, "After that, if it was sad, old, and grand, I loved it."
Once he had discovered music's potential to convey profound emotions, he began writing his own music. "I wrote my first 'song' during my sophomore or junior year of high school. I write quotations around song because it was god-awful. It was about some girl or some sort of heartbreak my green self hadn't yet experienced. Needless to say, I don't play it anymore. But, that song, that first step, allowed me to open the doors and I haven't stopped writing since."
Around this time, his tastes diverged and deepened. He was intrigued by John Prine and Townes Van Zandt, two country crooners whose whose lyrics resonate with Chekhovian poignancy, and influenced by The Avett Brothers, a North Carolinian modern-folk trio who balance hoedowns with piano ballads and remorse with gratitude. "Taking their heart-on-their-sleeves approach has helped me take raw emotion and put it into my songs and performances," Will says.
After graduating from high school, Will thru-hiked the Appalachian Trail, enrolled at the University of Vermont, was crowned a University of Vermont Battle of the Bands victor, and opened for psychedelic-pop duo MGMT. The bitter cold of a Vermont winter forced him inside, and with his guitar close at hand, he penned an album's worth of music. That summer he returned back to Virginia in search of the two things he needed most: warm Dixie weather and a full band.
Will Overman Band was assembled piecemeal in early 2014 with the help of Craiglist, word of mouth, and serendipity. "We've got a welder who is twenty years older than the rest of us on drums, a classically trained lead guitarist, a horticulturist on bass, a frontman who writes like he grew up in the mountains while managing to pass his classes (we think), and me, a chick who hasn't owned a cell phone for almost a year but can remember Will's lyrics better than he can," says harmony vocalist Brittney Wagner. The members' musical backgrounds were just as varied, with jazz, funk, blues, and soul influences creeping into the group's sound.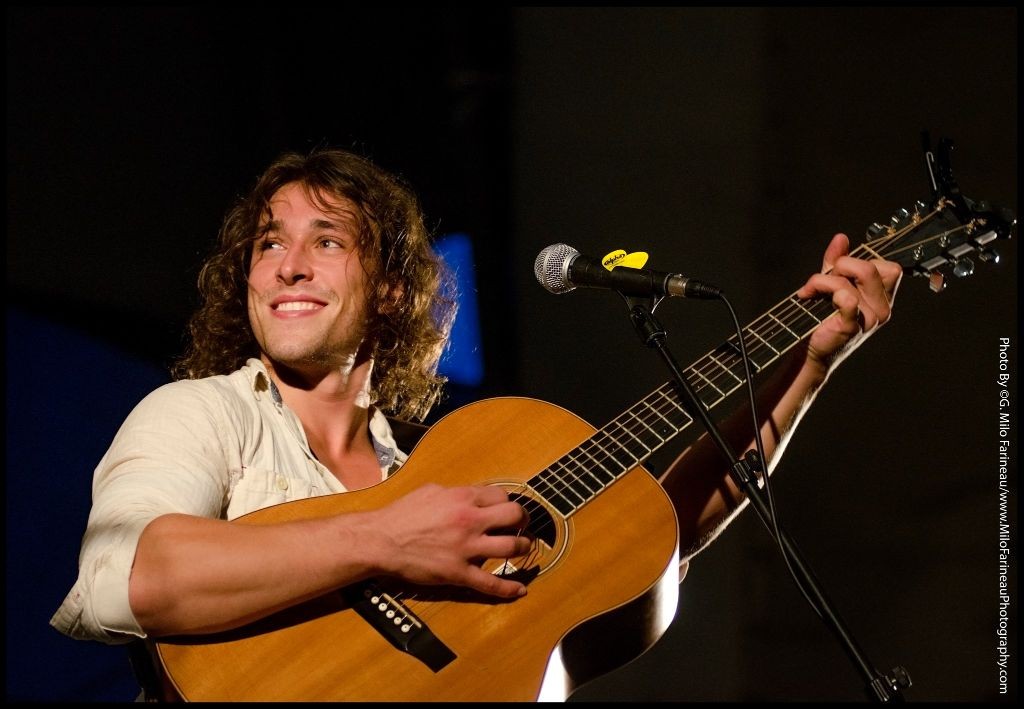 With such a motley assembly of bandmates, what sound could possibly emerge, or rather, converge? On their debut EP, Die Where I Began, the group deftly navigates between banjo-driven breakdowns and fingerpicked, hushed confessionals over the course of six songs. Their music isn't skittish of pop sensibility, and yet even at their most sing-songy and infectious, the catchiness never feels forced. "We've been labeled as country, country-rock, folk, folk-rock, Americana, American, and everything in between," Will says. "Although, I think the one time we were labeled as American it might have just been a typo." Douglas Anderson, in Philosophy Americana, writes that "part of the import of 'Americana music' is precisely its indeterminateness, and thus its openness to new and innovative musical styles." With such an eclectic group of musicians, their all-encompassing sound is not only to be expected, but even a cornerstone of their genre.
Perhaps a better way to understand the band's sound (other than seeing them live or listening to their music) is to analyze Will's lyrics— "Lyrics are my baby. They're the backbone of every song," he says. There are odes to Virginia, apologies to Minnesota, and struggles with mortality, all featured on an EP as sonically diverse as its lyrical themes. Echoes of Mumford & Sons are interspersed with allusions to Woody Guthrie. For every song that praises the exuberant uncertainty of life there is another song that is fearful of the unknown, quiet and scared. While this may seem inconsistent, at its root the album celebrates the full spectrum of the human condition and its erratic wavering between love and loss, elation and despair. The band can be tender or rollicking; either way, they convey honesty and integrity rarely found in music.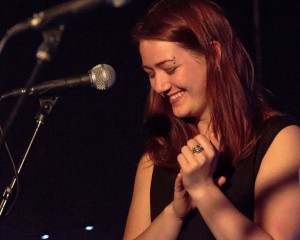 The band finished their first northern tour in October. Bassist J. Wilkerson says that "playing the Northeast was amazingly surreal," an enlivening departure for a group that has planted deep roots in Charlottesville. The experience of spending days on the road and nights in diners and motels, traveling from city to city in a refurbished 1970 GMC firetruck named "Big Red," and experimenting with songs for new listeners was an essential step for the band. "There are few things as self-assuring," Will says. "It's sublime."
The tour allowed the band to field test new music; "Taking our songs on the road has helped us hone them down and perfect them, and now we feel we're ready to go into the studio," Will says. Their debut full-length album is set for a June release. Whereas Die Where I Began was the work of a winter-weary Will, the second is more collaborative, a blend of both individual musical backgrounds and group dynamics. Will describes the forthcoming album as less folk-rock and more country, similar to early Ryan Adams or Wilco at their most straightforward.
Despite the romanticism of life on the road and excitement of constantly playing live shows, Will is glad to be back home in Virginia. "Whether it's the smell of Shenandoah woods in the fall, the sweat that runs down my brow during those long summer days, or the deafening ring of cicadas in July, living in Virginia is a sensory overload that I gladly experience every day. The love I have for this state and the people of Virginia is something I try to convey through my songs."
---
ABOUT THE AUTHOR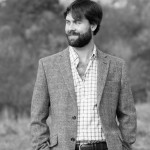 Morgan Hensley is a recent graduate of William & Mary where he studied English and creative writing with an emphasis on poetry. He is the Assistant Editor of the Piedmont Virginian and enjoys writing about music and the arts.