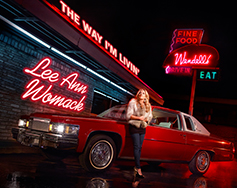 Film Festival at Little Washington. Friday — Sunday, Washington. Lights, Camera, Action!
 This festival is an exciting weekend of innovating, entertaining, and thought-provoking films by Virginia's premiere independent filmmakers. The 2016 Film Festival features cinema that celebrates the filmmaking talent in our beautiful state.
The State Theatre Presents: Roomful of Blues. Friday, 8 p.m., Culpeper. Five-time Grammy-nominated Roomful of Blues takes to the stage this Friday. Their winning combination of jump, swing, blues, R&B and soul remains their calling card, as does their ability to fill the dance floor. The band has always been one of the tightest, most joyful blues ensembles in the world. Currently an eight-piece unit led by guitarist Chris Vachon, the band has never sounded fresher or stronger.
Events at the Paramount Theatre in Charlottesville:

Lee Ann Womack. Friday, 8 p.m. In a world of faster, harder, and louder music, Lee Ann Womack wants something far more radical: to be real. She's one of the few songwriters capable of stripping it all away, getting to the core of life, love, and raw emotion, and distilling this essence into her music, each song a concentrate of life itself.
Mavis Staples. Saturday, 8 p.m. She's won a Grammy, been inducted into the Rock & Roll Hall of Fame, named one of Rolling Stone's "100 Greatest Singers of All Time," toured for decades with her family's Chicago gospel band, and emerged as an advocate of civil rights. Come out to hear the amazingly talented Mavis Staples.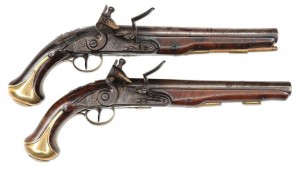 Evening with an Expert: History of Firearms. Saturday, 4 p.m., Warrenton. The Fauquier Historical Society hosts guest speaker Ronald Merritt Sr., who will deliver a lecture on the history of firearms. Historic firearms are on display as well.
Old Town Warrenton Historic Architecture Tour. Sunday, 2 p.m., Warrenton. Tour the historic architecture of Old Town Warrenton and learn the storied past of our community. This guided tour is sponsored by the Fauquier Historical Society.
Wine Tasting Event at nTelos Wireless Pavilion Saturday, 1 – 5 p.m., Charlottesville. Wine tastings and festivities on the Charlottesville Downtown Mall, featuring live music from Adrian Duke. Drenched with the sounds of New Orleans, Adrian Duke's piano is overshadowed only by the raw emotional power of his voice. Although he has found a home as a blues artist, by blurring the lines between blues, funk, R&B, and jazz, he has found critical acclaim, audience acceptance, and artistic peer recognition.
Old Dominion Hounds Point-to-Point. Saturday, 10 a.m., Ben Venue. Enjoy in the thrill of the chase, with eight races taking place on the 40th anniversary of the annual races.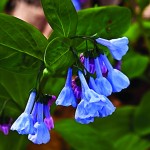 Annual Bluebell Walk on Cedar Run. Saturday, 11 a.m., Catlett. Take a casual walk through picturesque farms and fields that have been preserved forever with a conservation easement. Continue your stroll and pass through the bluebell-covered banks of Cedar Run. Naturalists will be on hand to identify native vegetation.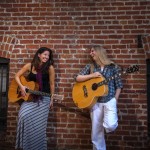 Tribute to Joan Baez & Joni Mitchell at the Barns of Rose Hill. Saturday, 8 p.m., Berryville. This performance by singer-songwriters Allison Shapira and Kipyn Martin, both classically trained musicians from the DC-area folk music scene, features well-known originals and folk songs by two voices sure to take you back to the Summer of Love.
Tchaikovsky's "The Sleeping Beauty". Friday, 8 p.m., Manassas. Generations of ballet lovers have been captivated by this timeless fairy tale about a beautiful princess waiting in slumber, a vengeful sorceress, and a wicked curse that can only be broken by a true love's kiss. "The Sleeping Beauty" is the crown jewel of Marius Petipa's brilliant career. Performed to Tchaikovsky's majestic score—which he regarded as one of his finest compositions—this lavish theatrical production with resplendent costumes and sets is often considered the finest achievement of classical ballet.
Messicks Farm Market Spring Open House. Saturday, 11 am. — 3 p.m., Bealeton. Come out and meet the vendors, try free samples, and enter to win door prizes and giveaways.
The Loudoun Symphony Orchestra 25th Anniversary Gala. Saturday, 7 p.m, Middleburg. The event is a collaboration with fine Loudoun County restaurants and features a chef's tasting dinner hosted by the executive chefs from Clyde's at Willow Creek Farm, The Fresh Market, The French Hound, Magnolia's, Palio's, and the Salamander Resort and Spa.
A Coffee House Trilogy. Friday & Saturday, 8 p.m., Leesburg | Sunday, 3 p.m., Waterford. Loudoun Lyric Opera presents three one-act operatic comedies this spring, all performed in intimate settings. Committed to breaking down the barriers between audience and performers, Stage Director James Campanella has designed a production where the audience is up close and personal with the performers. The beloved comic Coffee Cantata by Bach falls somewhere between a miniature opera than a cantata. Gian Carlo Menotti's The Telephone is especially apt today, satirizing our attachment to our phones. Seymour Barab's moralistic A Game of Chance is a humorous reminder to be careful what you wish for.
Next week, starting Monday: Tom-Tom Founder's Festival. April 11-17, Charlottesville. The 5th annual festival connects hundreds of bands, startups, artists, and visionaries in a Downtown block party that brings nonstop concerts, competitions, talks, workshops, local food, and public art to Charlottesville.