The Southern Belles. Friday, Doors at 7 p.m., the Southern Café & Music Hall, Charlottesville. Playing a high-octane mix of funky psychedelic rock 'n' roll, the Southern Belles perform hundreds of shows and festivals each year. Their ability to instinctively communicate with one another was apparent right from the start, but as they've continued to play together this cultured ability has grown exponentially. The Southern Belles' road-tested sound has earned them a devout following, with fans traveling far and wide to catch the show. With their new album Close To Sunrise, the Southern Belles are picking up steam and gaining national notoriety for their original compositions and song craft. Their songs are both fun and moving, with lyrical stories evoking familiar emotions and complex musical journeys. Wherever the Southern Belles are, they are sure to bring the party with them.
WellRED Comedy Tour. Saturday, Doors at 5:30 p.m., the Southern Café & Music Hall, Charlottesville. This trio of Southern funnymen follows in the footsteps of a long, distinguished tradition of Southern humorists. There's the satire of Mark Twain, the bumbling foolery of the over-educated Ignatius J. Reilly in John Kennedy Toole's A Confederacy of Dunces, and now Trae Crowder, Drew Morgan, and Corey Ryan Forrester. Smart, hilarious, and incisive, the trio tackles people's preconceptions about the South head-on. Equal parts laugh-out-loud funny and socially conscious, their show illuminates our own prejudices about a region known for its, well, prejudices. Trae Crowder has been performing his particular brand of Southern-fried intellectual comedy in the Southeast and beyond for the past six years. Hailing from rural Tennessee, Drew Morgan draws on his experiences as a small-town son of a preacher man who has lived in Africa, Australia, Miami, Boston, and (currently) New York City. Weaving his stories together with observations on culture, religion, and identity, his stage presence is a mixture of Surrealism and Samuel Clemens. Corey has been writing and performing stand-up comedy since the age of 16—before he could legally work in a comedy club. His Georgia roots have given Corey an affinity for Southern wit and storytelling. He may often wear a Pabst Blue Ribbon hat, but don't assume there is anything blue collar about him. "CoFo" has thoughts on everything from race to religion, politics, and gender. Come out and watch these lampooners take on the South—and maybe even the Piedmont!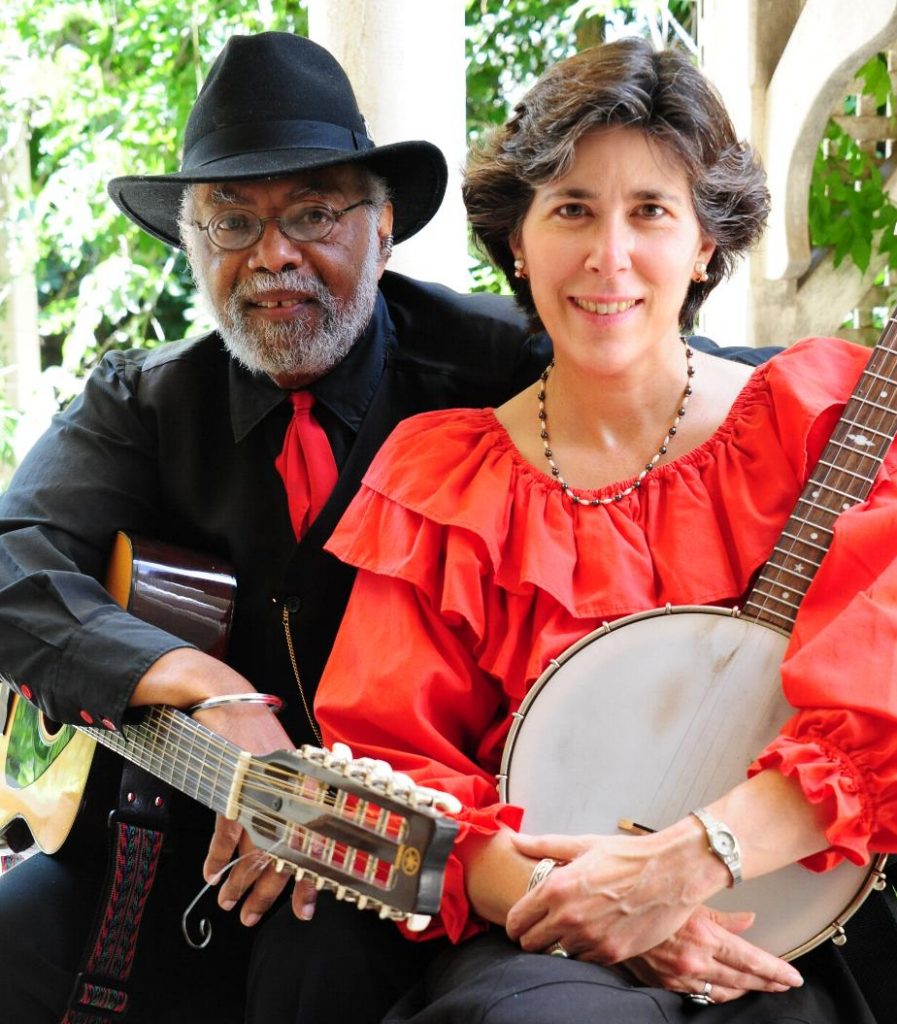 Sparky and Rhonda. Sunday, 4 p.m., Barns of Rose Hill, Berryville. Sparky and Rhonda are sure to deliver an uplifting performance of toe-tapping music spiced with humor, history, and tall tales as they sing songs and tell stories from the American folk tradition. They take their audience on an educational and emotional journey that ranges from poignant stories of slavery and war to an amusing rendition of a Briar Rabbit tale or their witty commentaries on current events. Their music includes a variety of old-time blues, Appalachian music, slave songs, Civil War music, spirituals, work songs, ballads, civil rights music, and their own original compositions. They accompany themselves with fingerstyle picking and bottleneck blues guitar, blues harmonica, old-time banjo, piano, spoons, and bones. Over fifty years of performing, Sparky and Rhonda have performed at the Kennedy Center in Washington, D.C., and the Smithsonian Folklife Festival as well as NPR's "On Point," "Prairie Home Companion," "Mountain Stage," and "Morning Edition." Their recording Treasures & Tears was nominated for a W.C. Handy Award, and their music is also included on the Grammy-nominated anthology, Singing Through the Hard Times.
*GALLERY OPENING & RECEPTION* Body Ornaments: The Work of Janet Fieldhouse. Friday, 7:30 p.m., Kluge-Ruhe Aboriginal Art Collection, Charlottesville. Body Ornaments is an exhibition of works that sits at the intersection between contemporary ceramic practice and the cultural traditions of the Torres Strait Islands. Janet Fieldhouse's "woven" ceramic practice is particularly inspired by historical and contemporary practices of Torres Strait women, such as the creation of mats, baskets, pendants and armbands. Other works created by Fieldhouse explore her desire to preserve designs from female rituals of scarification, where a woman's skin is cut or burned to produce permanent markings in scar tissue rather than ink. While this is no longer practiced today, the designs retain their cultural significance, and it is these two-dimensional patterns that Fieldhouse transforms into her raku clay sculptures. The Curatorial Lab at the University of Virginia is a new object-based experiential learning initiative at the Kluge-Ruhe Aboriginal Art Collection of UVa. Students from the art history and anthropology departments have been invited to curate an exhibition from the world-class collections at Kluge-Ruhe.
---
MORE EVENTS
---
Winemaker's Dinner. Saturday, 6–9 p.m., Prince Michel Vineyard, Leon.
The Importance of Being Earnest. Friday–Sunday, Showtimes Vary, Franklin Park Arts Center, Purcellville.