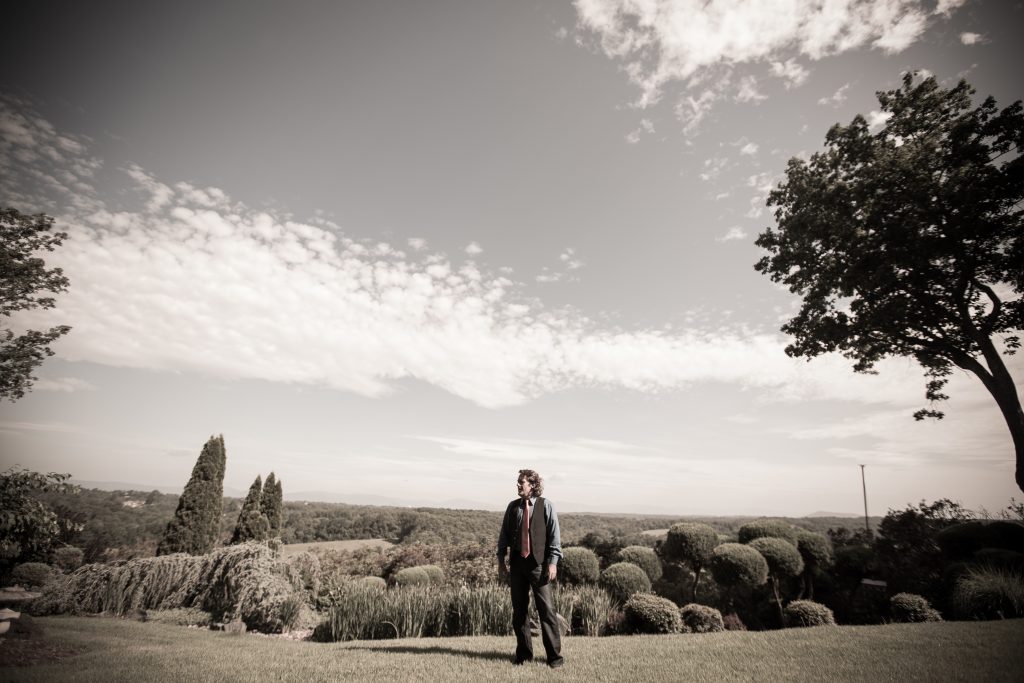 The Michael Clem Band with the Pollocks. Friday, Doors at 6 p.m., the Southern Café & Music Hall, Charlottesville. You are cordially invited to a birthday concert courtesy of the birthday boy himself: Michael Clem. The Charlottesville mainstay is a something of a local legend, and with good reason. Since moving to the area in 2008, he's collaborated with many of the 'ville's top musicians, including Ned Oldham (brother of indie crooner Will Oldham, a.k.a Bonnie "Prince" Billy), Jason Pollock (formerly of Seven Mary Three), and Matty Metcalfe. Together they recorded Borrow a Horse at Dave Matthew's Haunted Hollow studio. Since the album's release and consequent acclaim, Clem has picked up the upright bass, dabbled in Cajun punk rock and New Orleans R&B, and created a genre totally his own: "Cajun tonk." Last year's solo album Fifty Clementines was well-received by critics and audiences alike, so come out to the Southern to hear one of Charlottesville's finest play some amazing music. Can't make it to Charlottesville but would love to see Clem (and wish him a happy birthday)? Then catch him at Jammin' Java in Vienna on Saturday (doors at 6 p.m.) with No Fuss and Feathers, a dynamic, cohesive cocktail of delicious harmonies, infectious rhythm, and spontaneous hilarity, with award-winning songwriting always at center stage. Individually, the four are nationally-touring performers who have charted at the top of folk and Americana radio and appeared onstage at some of the most respected festivals. Collectively, they are an incorrigible bunch of musical co-conspirators bent on giving their audience an unforgettable show. The perfect pairing for a night with Michael Clem!
The American Song: Ben Curtis & Dan Miller.
 Sunday, 4 p.m., Barns of Rose Hill, Berryville.
Benjamin Curtis
(baritone) and Dan Miller (pianist) will perform
The American Song
, a tribute to the wonderful sounds and styles of American music including the ever-popular genre: the Golden Musical. The program features a variety of songs by American composers including
Aaron Copland
,
Virgil Thomson
,
Lee Hoiby
, and
Andrew Thomas
as well as great musical favorites from Richard Rodgers and Frederick Loewe. With "a roughly masculine vulnerability,"
Benjamin Curtis
brings a deeply personal quality to performance. With literature ranging from Bach to Britten, Mr. Curtis is at home in the concert hall and on the stage. He has participated in and experienced the dynamics of a variety of ensembles—everything from two-man collaborations to operatic productions, musical theater and masterclasses. Travel through the American songbook with this wonderful duo; it's guaranteed to be a fantastic ride.

Old Man Luedecke. Sunday, 7 p.m., Prism Coffee House, Charlottesville. "You can't fake a work of heart," Luedecke sings in "The Girl in the Pearl Earring," the second song on Domestic Eccentric, and the assured confidence of that line, the assertion of a straightforward truth, is the guiding principle behind the entire album. Old Man Luedecke is the real thing, a modern-day people's poet, a traveling bard, and a balladeer. He's played around the world to a loving and increasing fan base, and won two Juno awards in the process. Tim O'Brien is a multiple grammy-winning roots multi-instrumentalist whose solo work and collaborations have made him one of the most respected American players working today. The two last worked together on Luedecke's 2012 release, Tender is the Night, which was nominated for a Juno, listed for the Polaris Prize, and won Album of the Year at the East Coast Music Awards. Not since Loudon Wainwright III has anyone written so honestly, so openly, or with such aching tenderness and good humour about family life. But Luedecke has always insisted on a solid poetic heft in the way he uses words, and highly personal stories are what have always connected him to the universal in his audience. Recording with Tim O'Brien in an intimate setting at home has yielded an album where the songs take the starring role. The combination of Old Man Luedecke's highly personal songs and infectious old-time banjo and guitar, and Tim O'Brien's mastery of bluegrass harmony, guitars, mandolin, bouzouki, and fiddle adds up to much more than a simple sum of parts.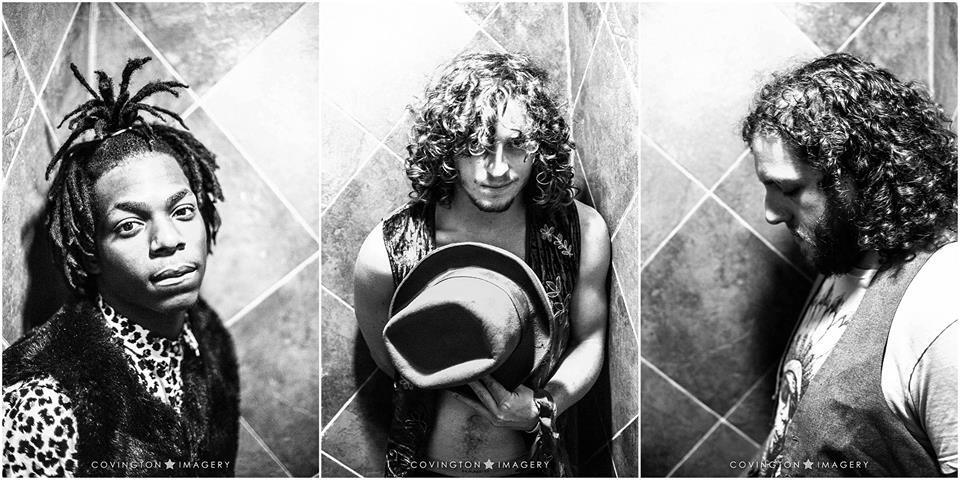 People's Blues of Richmond. Saturday, 8:30 p.m., Tally Ho Theatre, Leesburg. People's Blues of Richmond brings a carnivalesque mayhem to their dark, blues-infused psychedelia. Their newest album is a study in excess, brimming with ballads that sonically recall early Led Zeppelin, only weirder and with a modern sheen. Word is starting to spread about the manic intensity of the band's live performances as they burn up the road and tour with acclaimed acts such as Ghostland Observatory, Black Joe Lewis, Galactic, and Flogging Molly. People's Blues co-founders and lifelong friends Tim Beavers (lead guitar and vocals) and Matt Volkes (bass and vocals) began playing music together in college as a way to grieve the loss of a mutual friend. Those sessions pushed the two into a maelstrom of songwriting and camaraderie that led to their debut album. Recorded in just two days, the record teems with urgency, transcendence and raw, primal emotion. The band wasted no time in hitting the road behind the release, galloping off on a year-and-a-half-long endurance test of live dates. During this tour, original drummer Raphael Katchinoff introduced the band to Tommy Booker, who left behind his more subdued life in NYC to play keys with People's Blues on the road, and write and record with them back home in Richmond. Every live show is a charged, electric, incendiary experience that recalls the psychedlic blues of Eric Clapton and the best of the '60s without becoming entrenched in the past.
---
Documentary Film Screening of Maya Angelou: And Still I Rise. Friday, 7:30–9 p.m., Barns of Rose Hill, Berryville.
Gallery Coffeehouse: Cult Comedy Improv. Sunday, 6:30–8 p.m., Franklin Park Arts Center, Purcellville.