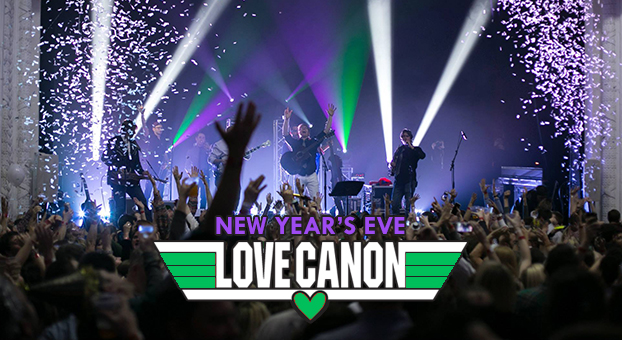 New Year's Eve with Love Cannon. Saturday, 7 p.m., the Jefferson Theater, Charlottesville. Sprouting from the musical foothills of the Blue Ridge Mountains, Charlottesville's Love Cannon currently resides in full bloom. The musicians, led by guitarist Jesse Harper, are six seasoned virtuoso string players fused together by wood and wire. "Love Canon doesn't cover the music of the '80s as much as kidnap it and take it on a bluegrass-tinged joyride." With a passenger van and a trucker's atlas, the band has been touring the mid-Atlantic since 2010 bringing their own raucous blend of bluegrass to the masses. The band's diehard fans are music lovers first and foremost, drawn to the beautiful high-lonesome stylings of Harper's guitar and vocals paired with banjo master Adam Larrabee, mandolin pickin' by Andy Thacker with Darrell Muller holding down the low-end on standup bass. This New Year's Eve performance features VIP packages, which include a tiki happy hour (with Love Cannon themselves serving as bartenders), complimentary tacos, a champagne toast, early entry, and a souvenir signed poster, not to mention a wonderful memory and a joyful way to ring in the new year.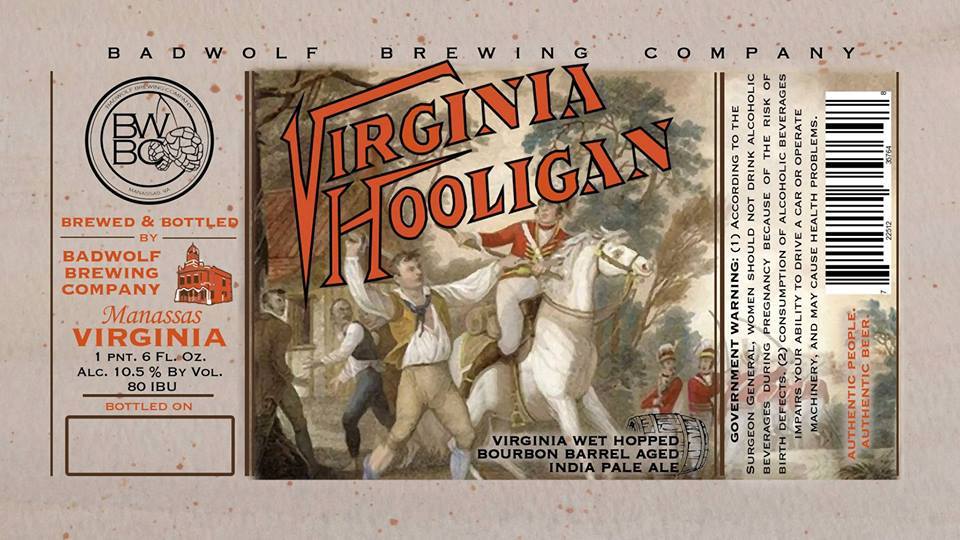 "Hair of the Dog" Party. Sunday, 1–8 p.m., BadWolf Brewing Company, Manassas. As rumor would have it, a "hair of the dog" (i.e. a nip of alcohol after a night of heavy drinking) is the tried-and-true cure for a cantankerous hangover. That being said, don't think you need a throbbing headache or late-night regrets to enjoy BadWolf Brewing Co.'s New Year's Day party. After celebrating the new year, why not celebrate the release of BadWolf's Virginia Hooligan, a 9% IPA made using Virginia Cascade hops and aged in gin and bourbon barrels. The Frenchman food truck is onsite as well. This mobile eatery looks to blend French techniques and flavors with the southern charm of Virginia.  The Frenchman tirelessly looks to partner with local businesses and vendors to highlight the special importance of supporting and shopping local. The restaurant-truck was created and is based out of Manassas, and can be found frequently at local Virginia breweries and wineries. Frites, baked brie, a chicken sandwich for Francophiles, "Napoleon the Conquerer," all of which pairs well with the Virginia Hooligan and the sweet acoustic sounds of local musician Bruce Morris.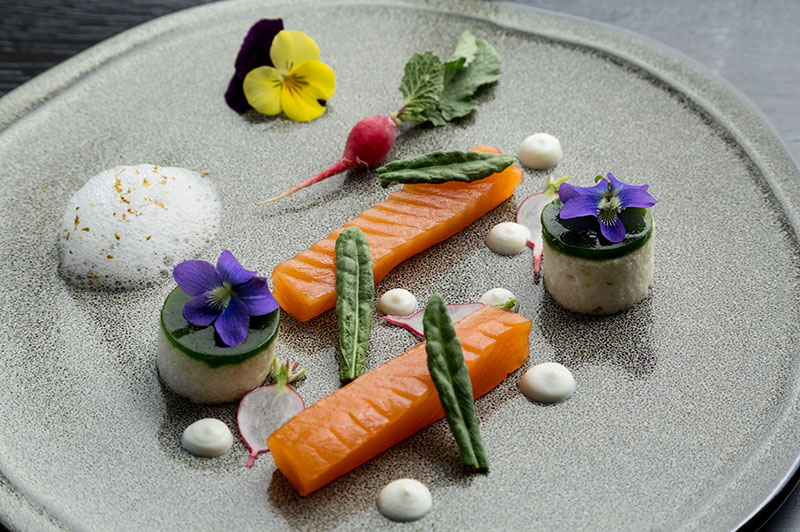 New Year's Eve Dinner and New Year's Day Brunch. Boyce, La Table Provencale. L'Auberge Provençale is the quintessential French country inn. Savor their modern regional cuisine with a French flair at the nationally acclaimed La Table Provençale, open to the public, featuring herbs, vegetables, and fruits from our orchards and gardens along with the freshest and best of local ingredients. On New Year's Eve, there are two seatings, one for the early birds and one for night owls, the latter of which features a midnight champagne toast and access to the bar and lounge to dance the night (and 2016) away. Brunch diners are sure to enjoy the incredible wine list, craft beers, wonderful and creative cocktails, or Celeste's famous Bloody Mary in the new bar and lounge, as well as chef Steven Ferrell's three-course brasserie-style dining experience, and to top it all off (please excuse the pun), a champagne toast to welcome the new year. Come for one, come for both!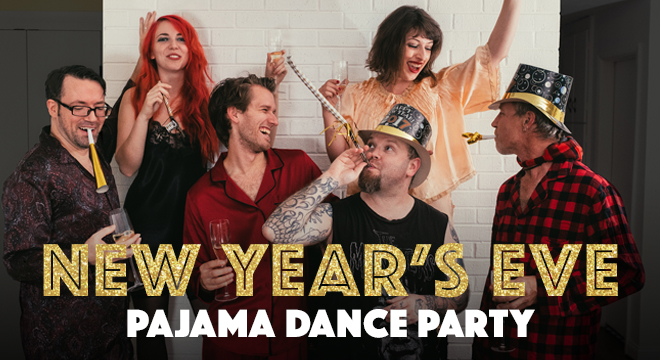 New Year's Eve Pajamas Dance Party. Saturday, Doors at 6:30 p.m., the Southern Café & Music Hall, Charlottesville. It's time to put 2016 to bed … and what better way than with a New Year's Eve Pajama Dance Party? Wear your sexiest or coziest sleepwear and join some of Charlottesville's most restless bands for a sleepless night of festivities. Resolution Fairies will be on hand to document your best hopes for 2017, a Pillow Talk Lounge will provide a comfortable place to enjoy a drink, and five bands plus a DJ will keep you moving forward and dreaming. So dress up and get down on New Year's Eve! The electronic music project of Shawn Decker, Synthetic Division is inspired by the stylings of '80s synthpop, while keepcing things fresh by infusing modern elements of dance music into a classic and dance-friendly sound. Synthetic Division takes pride in moving not only your feet, but your spirit as well. With ethereal vocals floating effortlessly over electronic waves of synth and drum machines, Ships In The Night brings an atmospheric edge to the electronic music scene. Brimming with sensual intensity, climaxing with anthemic rock choruses, honest, haunting, sultry, sexy—These are words that have been used to describe the work of Lauren Hoffman & The Secret Storm, an alternative rock band hinged on the eclectic songwriting of a talented frontwoman. Lauren Hoffman and featuring cello, electric violin, rock guitar and rhythm section, piano, synth, and vocal harmonies. And then there's Shagwüf, a punky, thrashy, bluesy, psychedelic group you have to see live. Ring in the new year with fantastic music, sleepwear, get drinks, and maybe even a pillow fight!
MORE EVENTS
Sons of Pitches. Friday, 8 p.m., Lambeth Live, Charlottesville.
Last Ham Standing. Friday, 8 p.m., Franklin Park Arts Center, Purcellville.
Comedian and Writer for Last Week Tonight with John Oliver: Jeff Maurer. Saturday, 7 p.m., Courtyard Fredericksburg Historic District, Fredericksburg.
Prospect Hill's Annual New Year's Eve Gala. Saturday, 7 p.m., Prospect Hill Plantation Inn, Charlottesville.