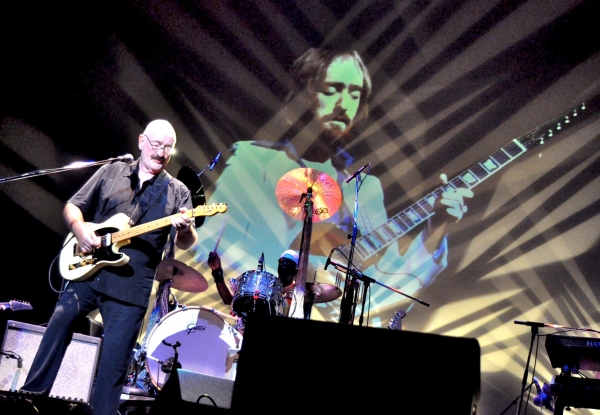 Dave Mason's Traffic Jam. Friday, 8 – 10 p.m., State Theatre, Culpeper. Join Rock and Roll Hall of Famer and co-founder of the legendary band Traffic, Dave Mason for an evening of music history as he retraces the earliest days of his career with Traffic and the works that launched his successful solo career. He's penned dozens of hits, and his legendary guitar work has been linked with numerous other members of rock and roll elite, including Eric Clapton, Stevie Wonder, Michael Jackson, Fleetwood Mac, The Rolling Stones, and many others.
National Sporting Library & Museum's Carriage Day. Saturday, 10 a.m. – 5 p.m., Middleburg. In partnership with the Piedmont Driving Club, the NSLM presents Carriage Day, a free community and family event featuring historic coaches and carriages at the NSLM campus in Middleburg. Carriage Day will feature over a dozen horse-drawn vehicles of all shapes, sizes, and eras. Area carriage experts will give walking tours on the lawn, and the afternoon will feature a "drive-by" in the front circle of the museum. The event will conclude with keynote speaker Paul Bennett, Director of Coach and Livestock at the Colonial Williamsburg Foundation. Free to the public.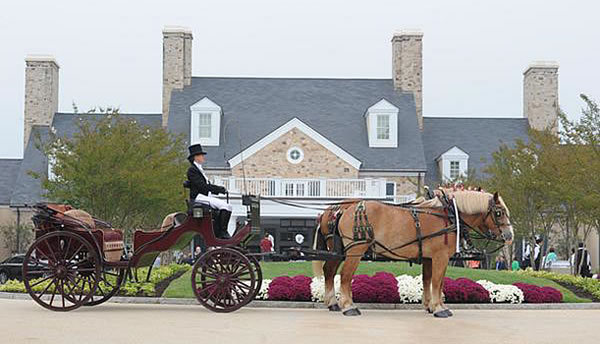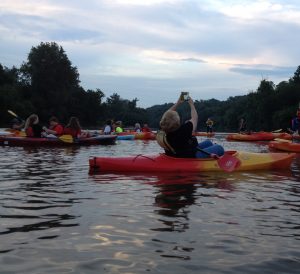 Sunset Paddle. Friday, 7:30 – 10 p.m., City Dock, Fredericksburg. Join Friends of the Rappahannock (FOR) for a Sunset Paddle on the Rappahannock River. Float in kayaks from Old Mill Park to City Dock and learn about local ecology and how the river has influenced American history. FOR provides kayaks and safety gear. The minimum age is 12 years and some paddling experience is helpful. The cost is $35 individual/ $105 per family of four ($28/$84 for FOR members). Log onto www.riverfriends.org/eventspage to purchase tickets. Call (540) 373-3448 for more information.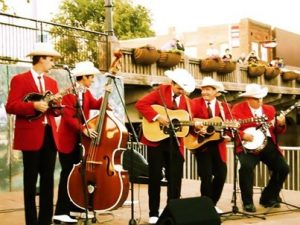 33rd Annual Mineral Bluegrass Festival. Thursday – Saturday, All Day, Walton Park, Mineral. A beautiful, bluegrass weekend packed with gorgeous views, treat music, and friends from miles around. Bring your camper and your pets! A lawn chair is all you need to enjoy the weekend. We've got the music, refreshments and friends you're looking for.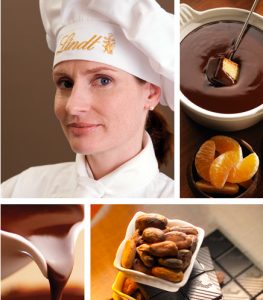 Wine & Chocolate. Sunday, 2 – 4 p.m., Ducard Vineyards, Etlan. We are excited to welcome Lindt's Master Chocolatier Ann Czaja to DuCard for a special Lindt Chocolate and Wine Program. We will meet in our new events room, at farm tables overlooking mountains and vines, and sample a flight of Lindt's premium Excellence line of chocolates. Each wine will be paired with a DuCard wine that best complements it. Ann will share with us the history of chocolate, talk about her work in making Lindt's fine chocolates and offer some samples of 'raw' chocolate for us to try. Limited seating, advance reservations required.
---
MORE EVENTS
---
Art in the 'Burg. Saturday, 11 a.m. – 5 p.m., Middleburg.
Waterford Walking Tour — Legends by Lantern Light: Tales of War & Peace, 1859 – 1867.
Sweet Yonder. Saturday, 6:30 – 8 p.m., Harris Pavilion, Manassas.
---
---