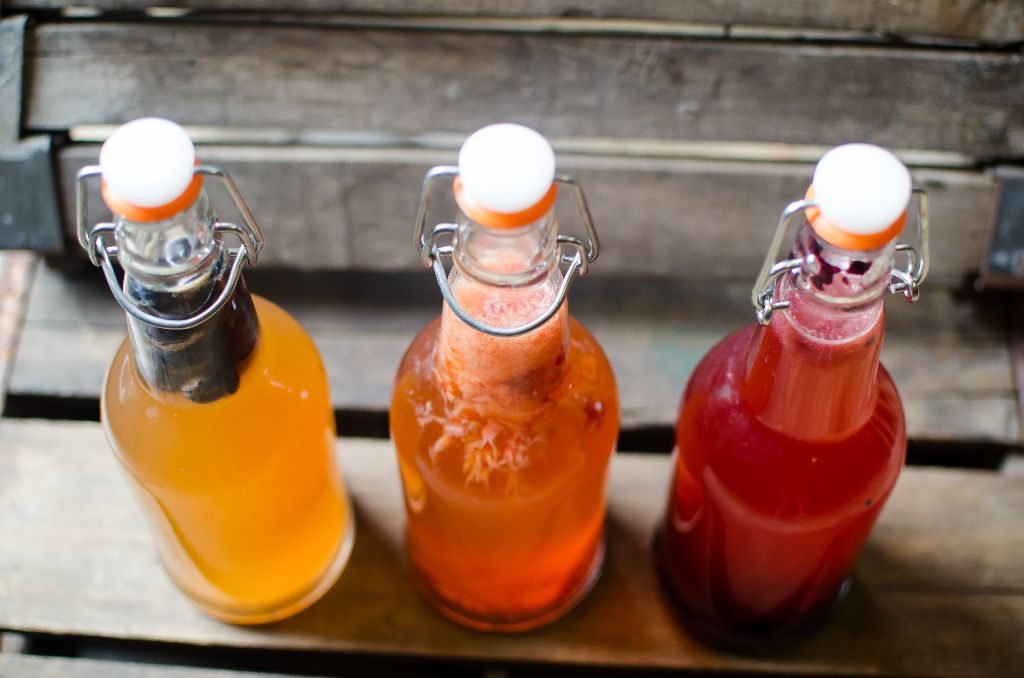 By Amy Fewell
While "beer season" is in full swing, there's another brew making itself known throughout the Piedmont. It's a carbonated probiotic tea called Kombucha tea. Home brewers and craft brewers rave not only of its flavor, but its health benefits. While it's new to many of us in the Piedmont, kombucha is actually an ancient drink made by fermenting black, green or oolong tea, with sugar, bacteria, and yeast. This bacteria and yeast disc that helps make kombucha is referred to as a SCOBY (Symbiotic Culture Of Bacteria and Yeast). Sounds a little suspicious, huh?
I was introduced to kombucha by a fellow all natural health addict friend. I'll admit, one mere sniff of the stuff had me second guessing, but as I dived into the fizzy goodness, I couldn't believe how incredibly delicious this new brew was. In fact, it's not even an alcoholic brew in most cases, though there are some kombucha tea's that are brewed specifically for alcohol content and cocktail mixers. While kombucha does have some level of alcohol content, it is normally less than 1% in most store bought brands. With home and craft brewers, however, the alcohol content can be well over 5%.
Health benefits of kombucha tea can be traced as far back as 2,000 years ago, when the Chinese used kombucha to treat inflammatory ailments and ward off cancer. Modern kombucha has been known to help with fatigue, digestive issues, headaches, and general detoxification of the body. The good bacteria in kombucha helps promote a healthy gut and digestive tract, all while enjoying a soda like beverage. That's another reason people enjoy it—it's a great healthy alternative to soda.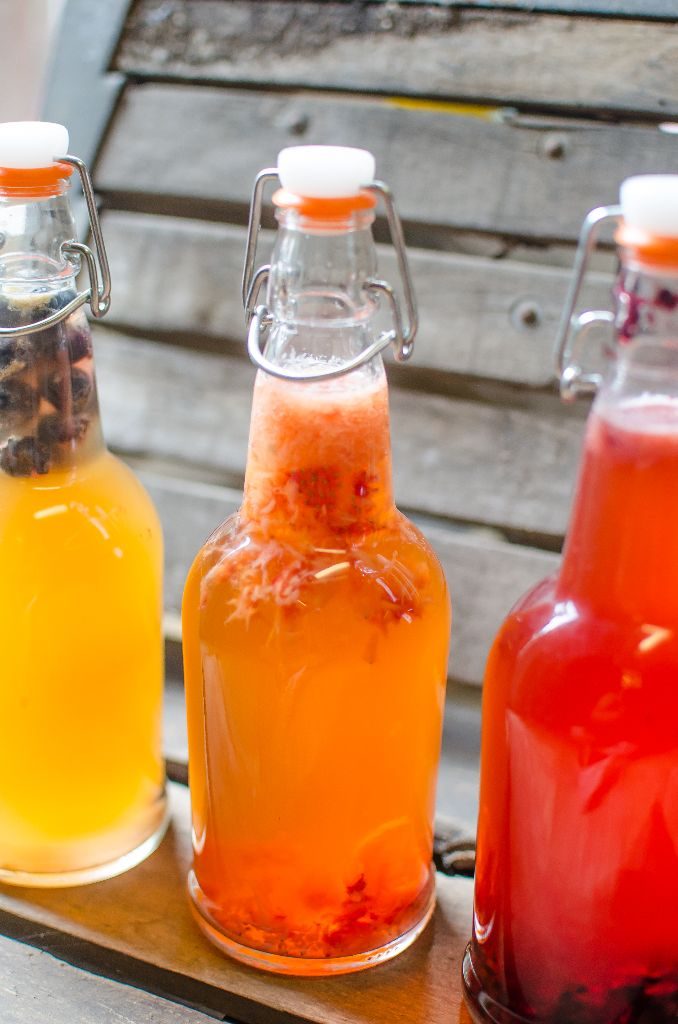 While kombucha is all the craze, it's not suggested to drink more than 4 ounces of it per day unless you know your body can handle more. When you first begin drinking kombucha, start out with an ounce at a time and slowly work your way up. Kombucha can detoxify your body quickly, which can bring on flu like symptoms and dehydration. Don't believe me? I didn't believe me either until it happened to me in the middle of picking strawberries with my then 5 year old son one day. A gallon of sweat and an hour of dizziness later, I was finally able to collect my thoughts and drive back home. Now that my body has adjusted to it, I can drink more. However, I urge you to use caution when drinking.
Since then I've taken on making my own home brewed kombucha. It allows me to create different flavors of my own. Some of our favorites are mango and pineapple ginger. A brand new batch of kombucha can take about 8-14 days from start to finish.
As with any brew, please drink responsibility, whether you are a home brewery, store drinker, or a craft kombucha brewer. In the meantime, check out some of our local Kombucha brewers!
---
---
Kombucha in and around the Piedmont
Barefoot Bucha | Nelson County, VA
Mountain Culture Kombucha | While Hall, VA
Buffalo Mountain Kombucha | Floyd, VA
---
---
Amy Fewell is the Web Editor of The Piedmont Virginian Magazine, as well as one of our writers and graphic designers. She resides in Rixeyville, VA along with her husband, son and loveable lab. They run a small "mini-homestead" and Amy owns her own photography and marketing business. For more information, visit their homestead website and Amy's business website.
---