Twilight Polo. Saturday, 6 p.m., The Plains. Polo season kicks off this weekend at Great Meadows. Bring a blanket, a picnic basket, a bottle of wine, and friends to watch this fast-paced, exciting sport. For the kids, mascot Polo Bear plays games in the ring. After the games conclude, there is a DJ and dancing under the pavilion. This weekend's theme is Military Appreciation. Wine from Greenhill Winery is available.
---
Spring Wine Festival and Sunset Tour at Mount Vernon. Friday – Sunday, 6 p.m., Mount Vernon. This weekend event celebrates the history of wine in Virginia with exclusive evening tours of the mansion and cellar, appearances by re-enactors, and live jazz on the east lawn overlooking the scenic Potomac River. Visitors can bring a blanket and relax on the east lawn as they sample wines from 20 Virginia wineries.
---

Beatlemania & Cinderella Ballet. Showtimes Vary, Culpeper. Calling all fans of the Fab Four! Join us for our own British Invasion, an amazing concert experience that recaptures the excitement, the mood, and the intensity of history's definitive rock and roll band.
Manassas Ballet Theatre closes their season with the classic fairy tale ballet, Cinderella. With it's classic storyline, lush costumes, and lavish scenery, the ballet has been an audience favorite since it debuted at the Bolshoi in 1945.
---

Virginia Women: Their Lives and Times. Sunday, 2 p.m., Leesburg. This collection of essays, written by established and emerging scholars, recovers stories and voices of a diverse group of women, from the seventeenth century through the Civil War era.
---
Virginia Folklife Apprenticeship Showcase. Sunday, noon – 5 p.m., Charlottesville. Celebrating Virginia's master artists and their apprentices, this free festival features the music, food, and crafts of the Commonwealth.
---
Ash Lawn Opera Presents: La Traviata. Friday & Sunday, 7:30 & 2:30 p.m., Charlottesville. La Traviata is the tale of Violetta, a doomed courtesan who falls in love with the devoted young Alfredo. An enthralling and heartbreaking masterpiece combining stunning music with wrenching drama, Giuseppe Verdi's work has become one of the cornerstones of the operatic canon.
— OTHER EVENTS —
---
Eagles, Beetles, and Wild Edibles. Saturday, 9:30 a.m., Fredericksburg. Join Friends of the Rappahannock (FOR) on a nature walk along the Rappahannock River.
---
Historic Property Research Workshop. Saturday, 10 a.m., Warrenton. Public workshop that teaches attendees to date a historic property using various archival sources.
---

Legends by Lantern Light. Saturday, 7:30 p.m., Warrenton. Mosby Heritage Area's costumed interpreters bring stories of the Civil War to life.
---
 Last weekend for Fauquier Community Theatre's musical Jane Eyre
---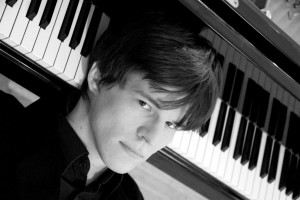 Pianist Sergey Tukachev. Sunday, 4 p.m., Castleton. Classical recital by Russian concert pianist Sergey Tukachev.