Do you receive our free, weekly newsletter? If not, you're missing out on awesome events, local fests, and much more! Our #PiedmontWeekendPicks is a gorgeous, curated email updating you on the latest happenings and articles on our blog. Signing up is quick and easy. We know you're busy, that's why we send only one email per week! Help us help YOU by signing up via our form and together let's celebrate The Good Life. Just click here and fill out the form!
---
Thursday, November 1 – Sunday, November 4
31st Annual Virginia Film Festival
Multiple Venues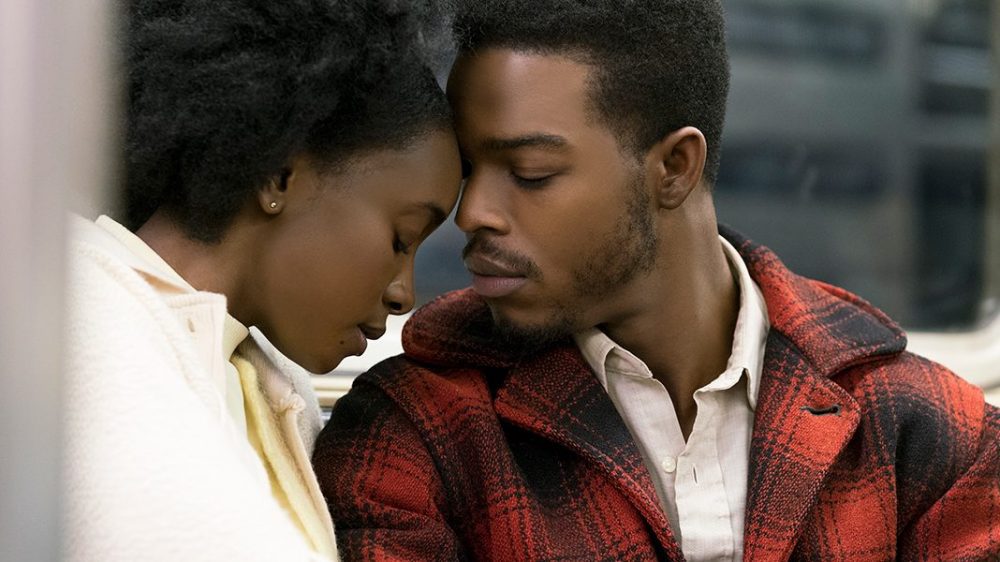 The Virginia Film Festival at the University of Virginia has been celebrating the magic of the movies and inspiring audiences for over 25 years. Every autumn, the Festival showcases celebrated new features and documentaries, fresh perspectives on timeless classics, and local filmmakers from right here in Virginia. The Festival brings in a fascinating selection of guests, from internationally acclaimed directors and actors to professors and leading cultural experts who lead discussions that stimulate, educate, and engage. Today, the Festival stands as one of the most respected regional destination film festivals in the United States.
Check out the full line up of 150 films and get your tickets here.
---
Saturday, November 3 – Sunday, November 4
14th Annual Fall Art Tour
Multiple Venues | 10am – 5pm each day
Join the Rappahannock Association for Arts and Community for the Fall Art Tour of the Artists of Rappahannock! Held each year on the first full weekend of November, this year marks the 14th annual tour in the shadow of the Shenandoah National Park. Over 100 artists, in more than 40 studios and galleries, participate in the Fall Art Tour including nationally and internationally recognized, award-winning artists. Creative works on the Tour include painting, sculpture, pottery, glass, forged ironwork, jewelry, textiles, photography, and more.
The Tour starts at the Washington School, 567 Mount Salem Avenue, Washington, VA and full weekend passes can be purchased on-site. For a list of the studios and galleries participating along with more information, click here.
---
Saturday, November 3 – Sunday, November 4
11th Annual Harvest on the Half Shell
Philip Carter Winery, 4366 Stillhouse Road, Hume, VA | 11am – 5pm each day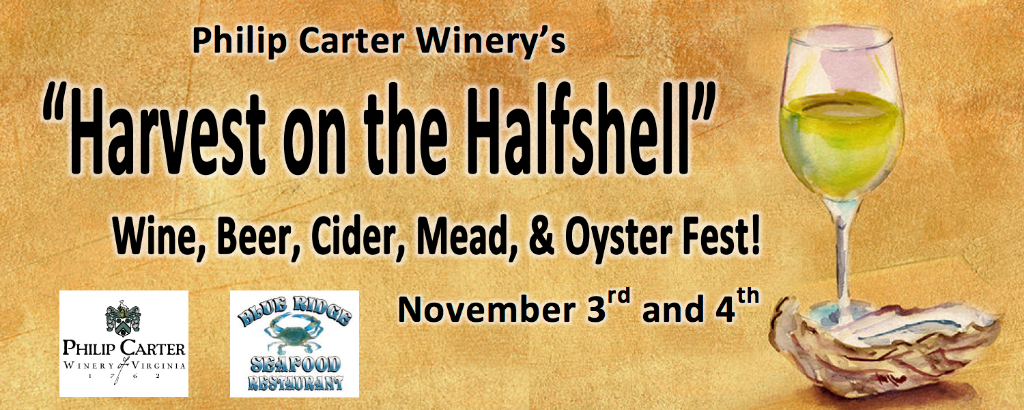 Start off Virginia Oyster Month right with this annual Virginia tradition at Philip Carter Winery! Sample Chesapeake Bay oysters paired with Virginia-grown,award-winning wines, beers, ciders and mead provided by Philip Carter Winery, Wild Hare Cidery, 2 Silos Brewery, and Misty Mountain Meadworks. Oysters on the half shell, fried oysters, and oyster po' boy will be available for purchase all weekend by Blue Ridge Seafood food truck (while supplies last). Enjoy live music and yard games in the vineyard and make the most of the weekend!
Tickets are $10 per person in advance ($15 at the event) and include a taste of 4 wines, 3 ciders, 2 beers, and one mead and can be purchased here.
---
Saturday, November 3
Legends by Lanternlight: Friends, Guerrillas, and Heroes
Goose Creek Friends Meeting, 18204 Lincoln Rd, Purcellville, VA | 7:30 – 9:30pm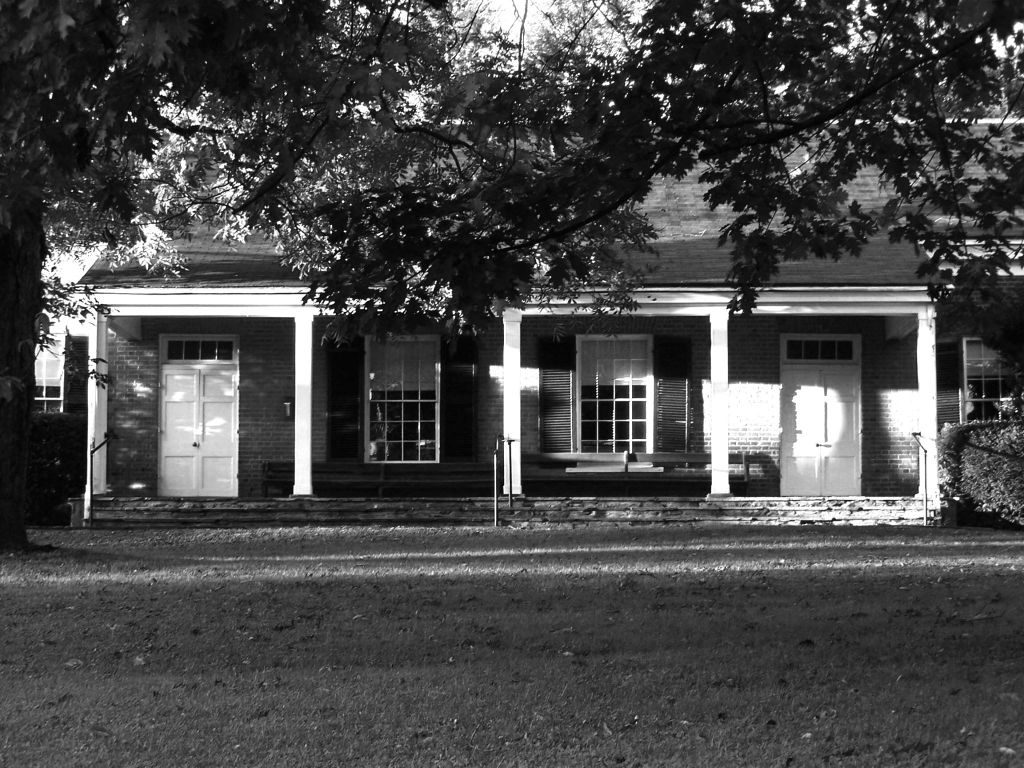 The Mosby Heritage Area Association proudly present the next installment of the Legends by Lanternlight series "Friends, Guerrillas, and Heroes". Participants will view the Civil War experience of Lincoln (formerly known as Goose Creek) and how the war affected life in this Quaker community. The period-dressed Mosby Heritage Area Interpretive Group will offer their story-telling ability against the backdrop of historic Lincoln, featuring stories of Samuel Janney's public stand against slavery in 1849, the Great Burning Raid in 1864, and the fight at Katy's Hollow near the end of the Civil War.
Tickets are $15 for adults and $8 for students. Tickets can be purchased at the door or here. Share the FB Event!
---
Sunday, November 4
Devils Backbone Turkey Trot Fun Run
Basecamp Brewpub & Meadows, 200 Mosbys Run, Roseland, VA | 11am – 12:30pm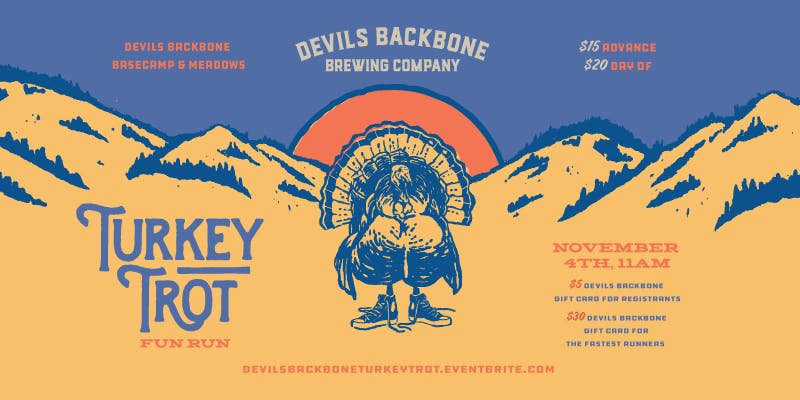 Come enjoy the trails and views at Devils Backbone Basecamp & Meadows! This Turkey Trot fun run course covers approximately 5K in distance and showcases the beauty of trail running in the Blue Ridge. Dress up like a turkey for the chance to snag some cool DB swag! Swag will be given to anyone in costume, all runners receive a $5 DB gift card upon completion, and $30 DB gift cards will be awarded to the fastest male and female participants. Runners, joggers, and walkers alike are all welcome. Bring the whole crew out for an enjoyable Autumn afternoon!
Tickets are $15 per runner in advance, $20 per runner the day of and can be purchased here.