TEDx Charlottesville: The Power of One. Friday, 8 a.m.–7:30 p.m., The Paramount Theater, Charlottesville. The 4th annual TEDxCharlottesville welcomes the area's brightest minds to discuss topics related to the theme of "The Power of One." This year's event will highlight how one person, one idea, one decision, one election, one moment in time, or one idea can alter the course of history or the direction of one's life. Those behind the scenes of TEDx Charlottesville fervently believe that the potential of the individual is nearly unlimited, and that each of us is obligated to take part in improving our own existence and the world. TEDx fosters a community of likeminded, curious, and bold thinkers and provides a platform and audience for their ideas to be heard. This year's featured speakers include Lulu Miller, co-creator of NPR's Invisibilia podcast, which explores the hidden forces that shape human behavior; Monica Montgomery, the founding director of the world's first mobile social justice museum; cellist Bob Cafaro; William J. Antholis, the director and CEO of the University of Virginia's Miller Center of Public Affairs; cognitive neuroscientist Josef Rauschecker; pastor and advocate for transgender equality, Mark Wingfield; and many others. So buy your ticket to TEDx Charlottesville and engage with Charlottesville's community of ambitious, brave, and deep thinkers. You're guaranteed to learn something!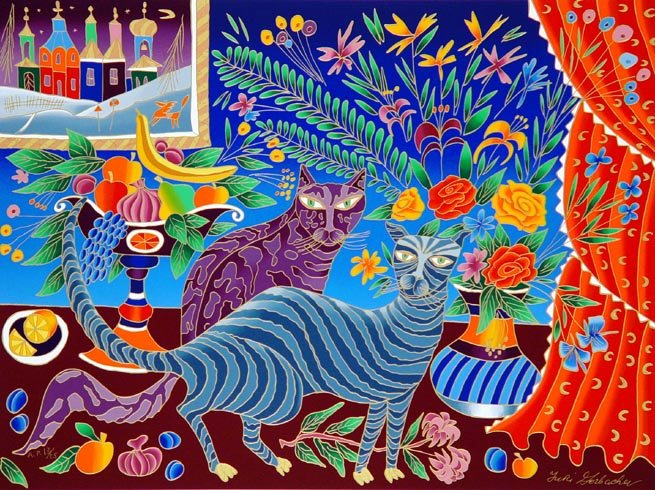 Byrne Gallery's 21st Anniversary (feat. Yuri Gorbachev).  Saturday, 5–8 p.m., Middleburg. The Byrne Gallery celebrates its 21st anniversary this year with a celebration and exhibition of the vivid oil and enamel paintings of internationally acclaimed artist Yuri Gorbachev. This marks Yuri Gorbachev's thirteenth consecutive exhibition in Middleburg.


This year Yuri brings his newest paintings from Russia with an exciting fresh palette. Completed during his summer months in Odessa, Yuri is introducing new colors that are a departure from his jewel toned rubies and sapphires. Hot pink, aqua, and turquoise hues reflect his summer months by the sea, and are rendered in a mixed media of enamel, acrylic, as well as gold and bronze leaf. Almost tropical in feeling, his images are softer, the lines are more free. There is a summery, exotic breeze that can be felt in this new collection. And, in a way, these canvases are actually closer in nature to his ceramic technique.
His new style is more contemporary and expressionistic with flowing lines and borders and the paintings sing with his same exuberant energy and flair. Orange leopards and lavender zebras give his iconic animals new zest. His new technique makes them glow with a fantastic aura of light and fancy. They flirt with the viewer and delight us with their fantasy. This new exhibition is a joyful treat that will make you smile and remember the fun of the holiday season seen through the eyes of a happy child.

Frank Wallace. Saturday, 8–10 p.m., The Barns at Rose Hill, Berryville. Frank Wallace—composer, guitarist, lutenist, and baritone—has been hailed as "one of our age's truly important composers" by critics and adoring fans alike. Wallace is one of those rare artists whose wizardry on the guitar rivals the range and depth of his musical ideas in composition. His performance of "Three Spanish Guitars" is a vibrant and sensual experience featuring the music of Aguado, Tárrega, de Falla, and original compositions. It's extraordinary to hear a powerful and refined performer playing exceptional historical instruments he knows intimately. As a performer, Wallace is known for his "elegant virtuosity" as well as his international tours both as a soloist and with mezzo-soprano Nancy Knowles. Wallace is a two-time winner of the NH Individual Fellowship Award and has served on the faculty of many institutions including the New England Conservatory, Keene State College, and Guitar Foundation of America.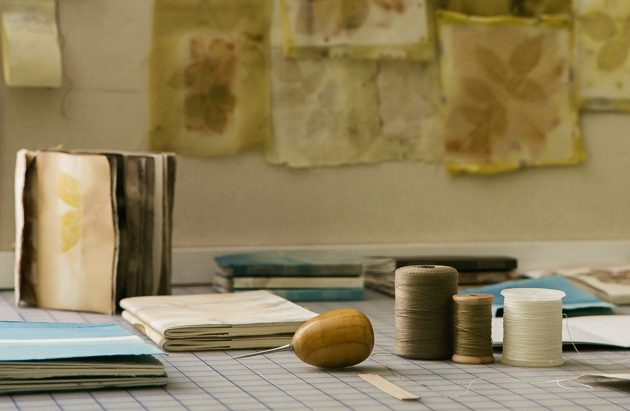 Artisans' Studio Tour. Saturday, 8 a.m.–5 p.m., Locations Throughout Albemarle County. The Artisans' Studio Tour was founded in 1994 by a group of Charlottesville area artisans to enhance the community's awareness of professional artisans living and working in the region. This year marks the 22nd year that artists will open their studios and collaborate to make a public showing of their work. All Tour artisans have gone through a rigorous approval process that ensures that the crafts are of the highest quality. With 23 open studios hosting 42 artisans, including several new first time artisans, visitors might consider making the Tour a two-day adventure.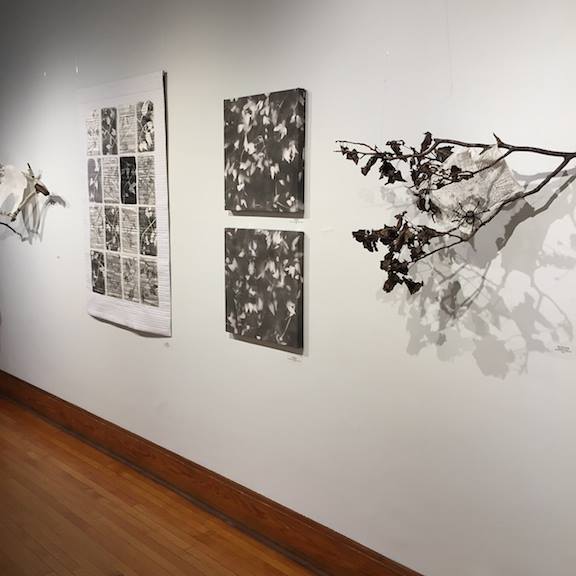 Craft lovers can expect to see displays of some of Virginia's finest crafts including pottery, furniture, weaving, fabric design, jewelry, stained glass, wood turning, and quilting. There will be artisan demonstrations, opportunities to learn about the working processes in each studio, and some hands-on experience. The Tour provides an excellent opportunity to purchase the work of talented area artisans as unique gifts or for your own collection. This year marks the inauguration of the "emerging artisan" program. It is the goal of the Studio Tour to encourage and support emerging artisans on their path to becoming professional. The Tour is self-guided, free, and open to the public. Each studio on the Tour provides locally sourced refreshments.
---
Lydia Loveless. Saturday, 7 p.m., The Southern Café & Music Hall, Charlottesville.
UnStable Arts Opening Reception. Saturday, 4–7 p.m., Gallery on Madison, Middleburg.
Music by the Fireside with Annie Stokes. Saturday, 2–5 p.m., DuCard Vineyards, Etlan.
Waterford Concert Series: Pianist Alon Goldstein. Sunday, 4 p.m., Waterford Old School, Waterford.