Featured image by Amanda Taglione
29th Annual Virginia Film Festival. Thursday–Sunday, Various Charlottesville Locations. Every autumn, the Virginia Film Festival showcases celebrated new features, fresh perspectives on timeless classics, and local filmmakers. Domestic and international, experimental and epic, documentaries, comedies, dramas, dramadies—there are so many different genres to choose from for cinephiles and casual viewers alike. This year's screenings include the buzzed-about La La Land, starring Ryan Gosling and Emma Stone as a jazz musician and aspiring actress in Los Angeles, alongside classics such as Disney's Beauty and the Beast and Akira Kurosawa's Ran. The Festival brings in a fascinating selection of guests, including legendary auteur Werner Herzog; comedian and star of HBO's Eastbound & Down and Vice Principals Danny McBride; political pundit Paul Begala; and Norwegian director, human rights advocate, and actress in 11 Ingmar Bergman classics, Liv Ullmann. In addition to workshops and panels, galas and parties are sprinkled throughout the four days.
The Festival stands as one of Virginia's most important cultural landmarks, and one of the most respected regional destination film Festivals in the United States. The power of the movies to entertain, enlighten, inspire, and challenge us provides a jumping off point for important discourse that is informed by and enriches the community here and beyond.
Be sure to check out our in-depth guide to the films, galas, and celebrity panels at this year's Festival!
Artists of Rappahannock Studio & Gallery Tour. Saturday & Sunday, 10 a.m.–5 p.m., Various Locations. Beautiful Rappahannock County has drawn a great number of highly talented and widely recognized artists to its vibrant and diverse community for decades. The extraordinary result is reflected in this year's 12th annual Studio and Gallery Tour, with more than 90 artists displaying their work in 21 studios and nine galleries located around the county.
Essential to the tour's continued success: The many artists who return year after year, artists you'll find at 14 of this year's open studios. This "core" group has been busy preparing exquisite works of art that will excite veteran collectors as well as newcomers to the tour. Many repeat guests know the artists and studio locations well and seek their favorites out as must-see sites. To add even more interest and appeal, many of the artists are hosting guests with a wide range of artistic offerings.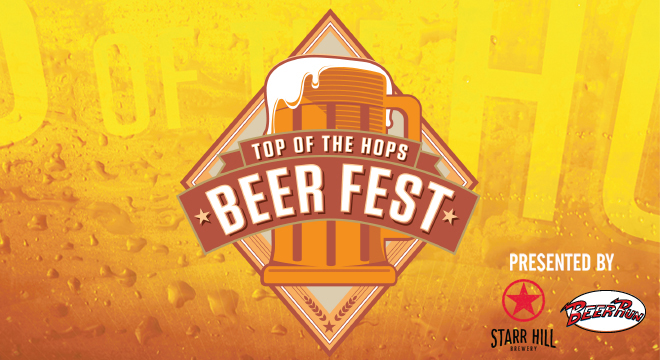 Top of the Hops Beer Fest. Saturday, 3–7 p.m., Sprint Pavilion, Charlottesville. Welcome to the world of beer! With samplings of 150 beers from every corner of the globe, great food, music, and games, this outing at the nTelos Wireless Pavilion is sure to make for a great afternoon. The beer selection—vast and varied—speaks for itself. If you want to learn a little more, consider taking a workshop at The Brew University, which returns this year and covers topics such as the history of brewing, what makes a perfect beer, and how to pair desserts and beer together. To top it all off, there's a silent disco for those of you looking to get down to some DJ tracks while Jacabone takes over on the stage with their blend of funk, New Orleans groove, R&B, and blues. See what it's all about!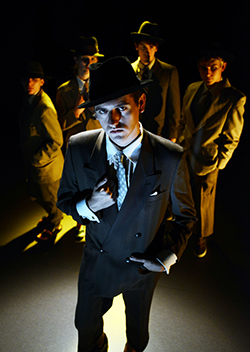 The ThreePenny Opera. Friday & Saturday, 8 p.m., Hylton Performing Arts Center, Manassas. Who can get ahead? Those with money do in Brecht and Weill's landmark twentieth century musical, The ThreePenny Opera. Echoing with the spirits of the German Music Hall style, this perennial Broadway favorite offers so much more than the popular "Mack the Knife". Set in gritty 1920's New York City, where prohibition is in effect but speakeasies are open and corruption abounds, the story follows the charismatic anti-hero Macheath and his exploits for power and wealth. The Fall Mason Musical presented by the George Mason University School of Theater and School of Music is a social and political satire that will feature a dynamic ensemble performing multiple roles including inanimate objects.
The 6 Most Gorgeous Autumn Hikes in the Piedmont! The beauty that autumn brings, the way it tints the leaves with its signature spectrum: yellow, orange, gold, red, and everything in between. See what our Photo Editor Jaclyn Dyrholm, whose trained artistic eyes sees beauty everywhere, considers the best hikes for 11th-hour leaf peeping.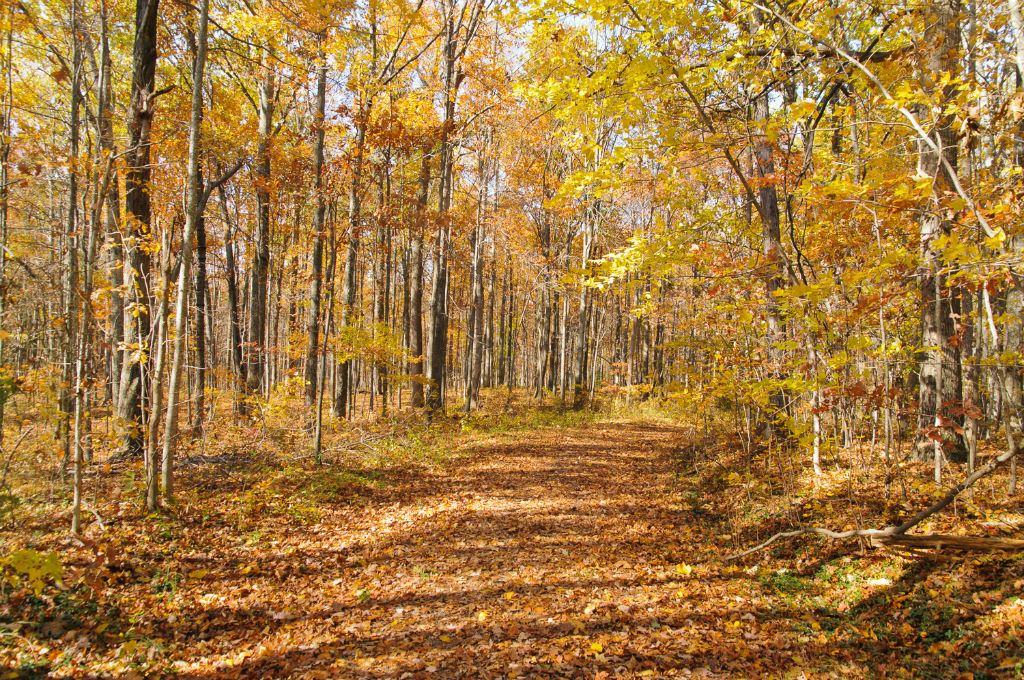 Photo by Jaclyn Dyrholm

---
DuCard Vineyards' Fall Harvest Wine Brunch. Sunday, 11:30 a.m., Etlan.
Thoroughly Modern Millie. Friday & Saturday, 7:30 p.m., Franklin Park Arts Center, Purcellville.
Carbon Leaf. Friday, 8 p.m., The Jefferson Theater, Charlottesville.