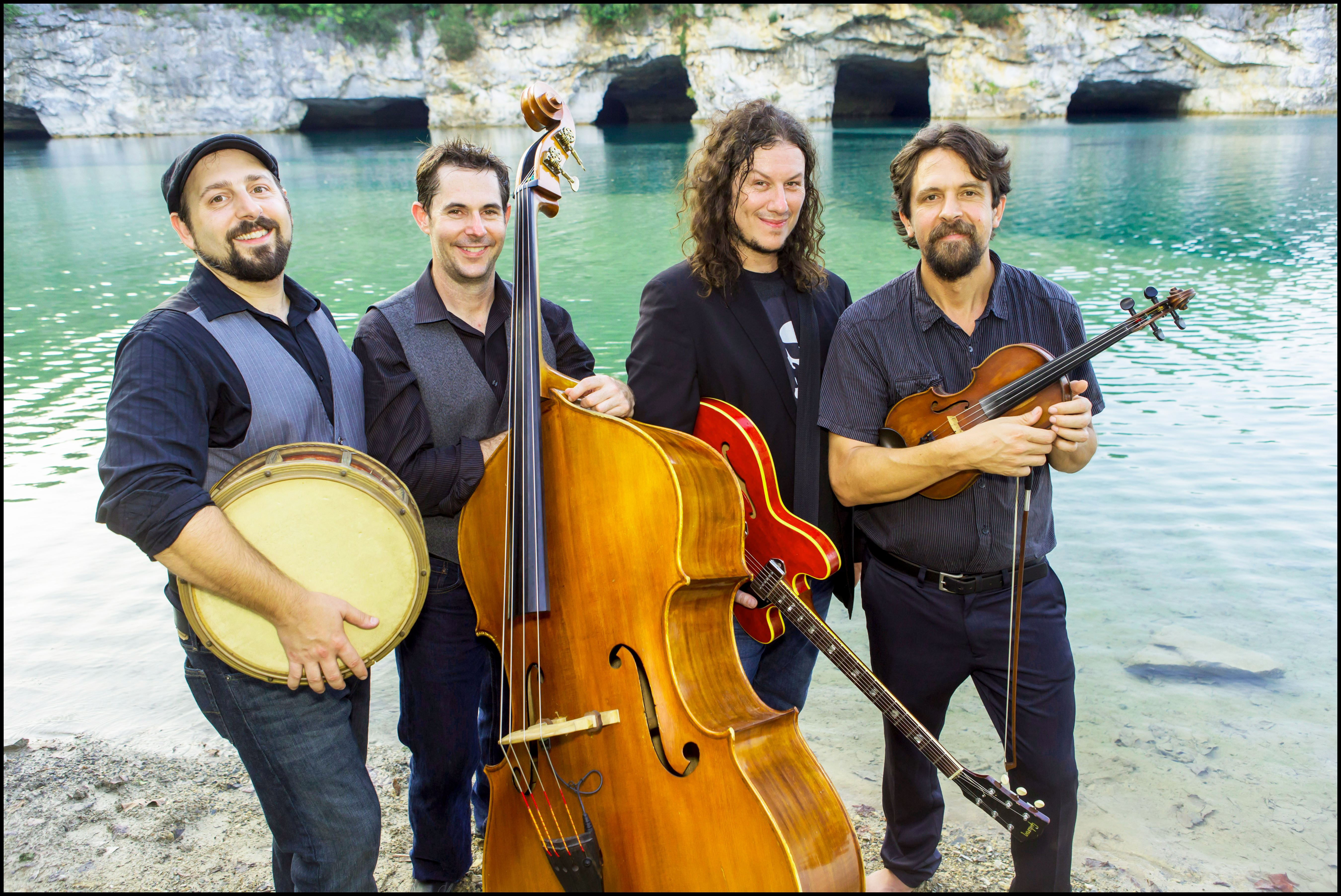 The Woodshedders. Saturday, 8 p.m., Barns of Rose Hill, Berryville. "As Americana shape-shifters, the Woodshedders deftly move between various styles of roots music. The five-piece string band first formed out of a weekly gypsy-jazz gig in Harpers Ferry, but on its third album, Wildfire, the group reveals a much broader range of influences," Washington Post music critic Jedd Ferris said of the band. Renowned and applauded for their rousing, danceable shows that swerve between genres, creating new sounds and genres along the way, the group is sure to put on a memorable concert at the stunning Barns of Rose Hill. Their influences span the American tradition: country, rhythm and blues, old time, bluegrass, and so much more. The lineup includes Dwayne Brooke on guitar and vocals, Ryan Mayo on upright bass and piano, Jared Pool on guitar and mandolin, Jesse Shultzaberger on drums, and Dave Van Deventer on fiddle. The Woodshedders have played Bristol Rhythm & Roots Festival, Mountain Stage New Song Fest, PBS Song of the Mountains, WAMU's Capital Americana, and are the host band of Virginia's Watermelon Park Fest.
Their third all-original album,
Wildfire
, was released in 2013 and explores the band's diverse roots music influences, and spotlights its virtuosic members. Songs such as "Phantom on the Highway" and "River Blues" fit into the rich heritage of Americana. But rather than emulate their predecessors, the Woodshedders blaze new trails and set fire to the stage. Their
storytelling and songwriting embellish each other
, the interplay between the two composing a song within a song. I'd say the Woodshedders are a perfect band for late autumn, reminiscent of bonfires and tall tales, but then I'd be guilty of saying their not a perfect band at every other time of the year.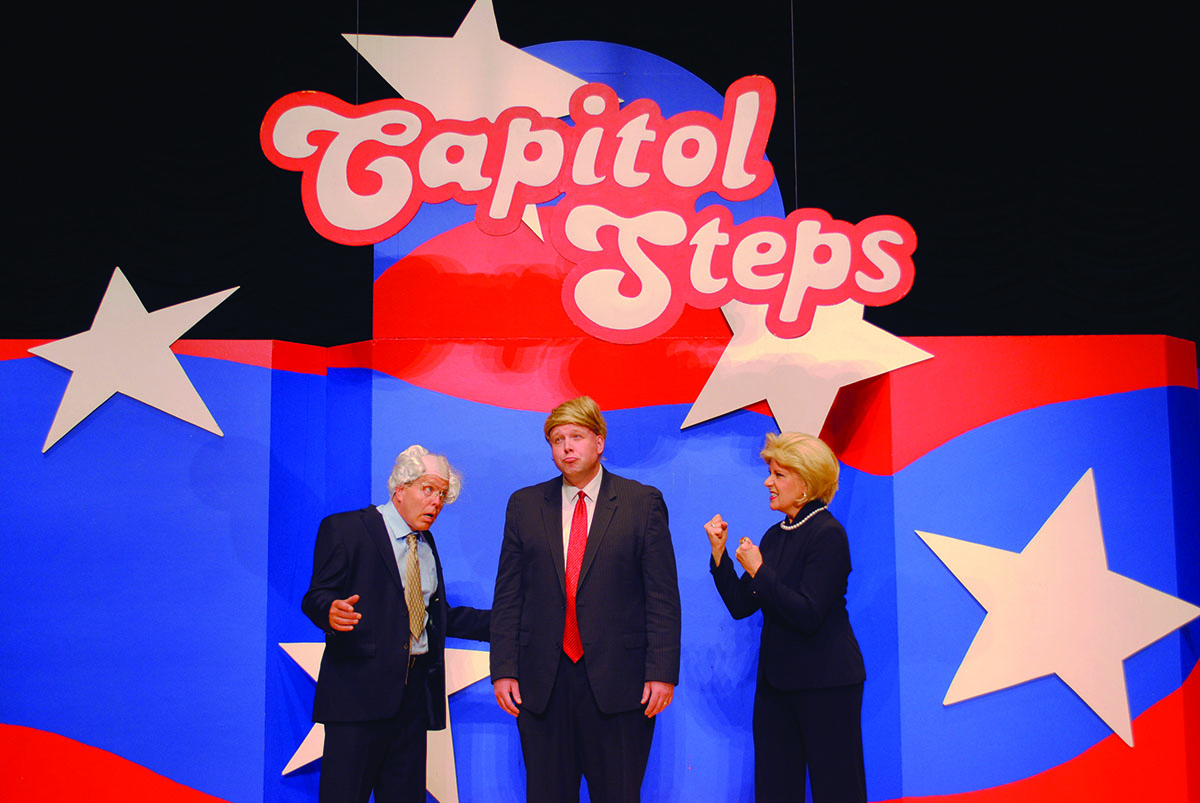 Capitol Steps Sketch Comedy. Saturday, 8 p.m., Tuscarora High School, Leesburg. This Washington-based sketch comedy troupe is sure to make you laugh, and even leave you with a couple of political jokes to get you through the awkward, heated debates inevitable at any Thanksgiving dinner. Their blend of sarcasm, satire, parody, and musical theater is sure to put a grin on your face as the nation endures the post-election fallout in November. The troupe is made up of former Senate staffers, tobacco lobbyists, and Capitol insiders who can't help but put a hilarious, absurd spin on the political landscape. Since 1981, the Capitol Steps have poked fun at failings and personalities in D.C., and in the process, proven the comic's maxim: If nothing is ever serious, then nothing is ever funny. Come check out the Capitol Steps' lampooning of Putin, Obama, and the nation's next president, Donald Trump.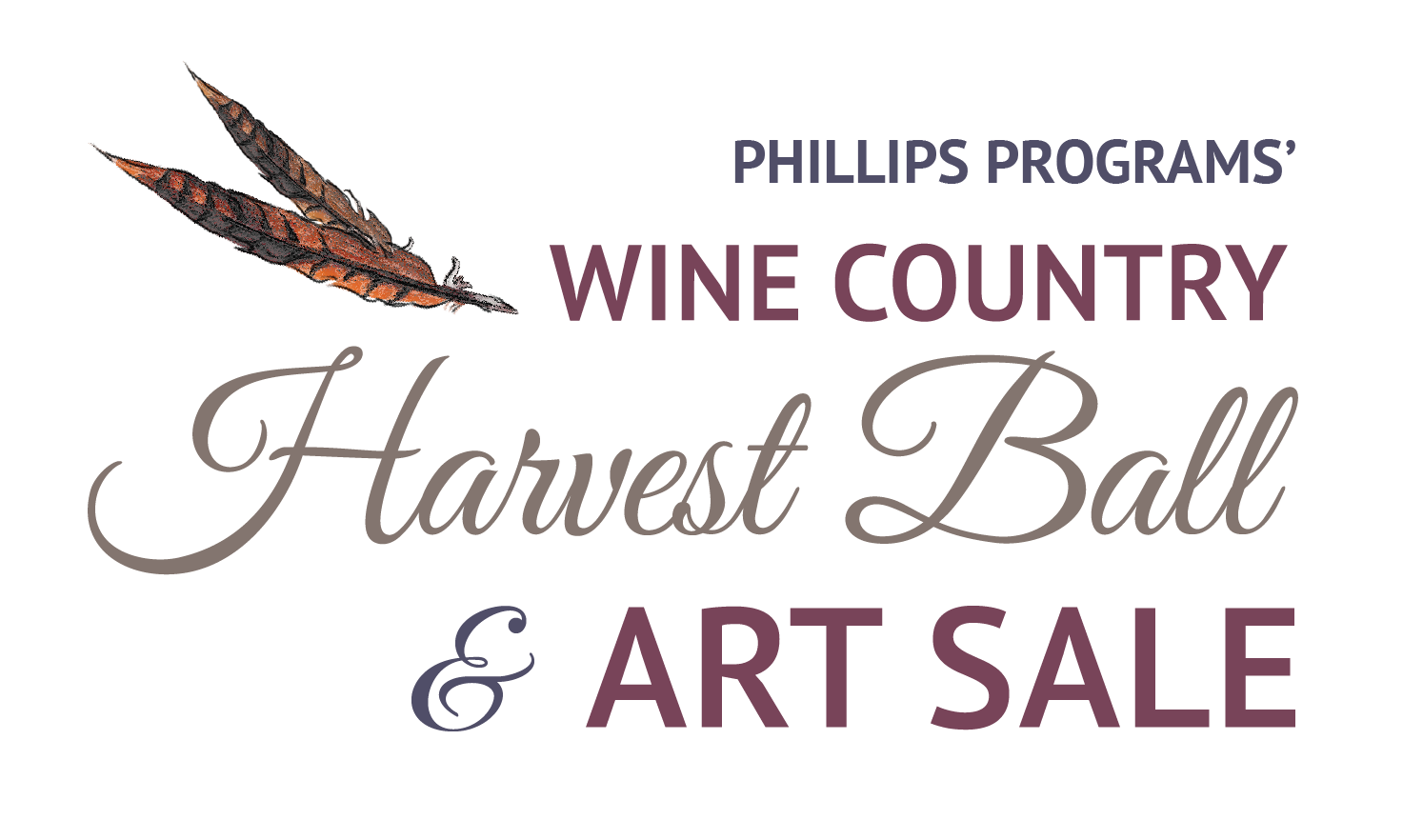 2nd Annual Wine Country Harvest Ball & Art Sale. Saturday, 6:30–11 p.m., Salamander Resort & Spa, Middleburg. This fabulous, elegant, black-tie-optional ball and art sale features the music of the Hunt Country Harvest Orchestra, a four-course gourmet dinner, open bar, and spectacular local art sale, all the while benefitting the Phillips Programs for Children and Families' charitable mission. The nonprofit is dedicated to serving the complex needs of children and youth living with cognitive and emotional challenges in the greater Washington metropolitan area. The event is co-sponsored by the Loudoun Arts Council, which has supported Loudoun's visual, literary, and performing artists since 1986 with the goal of elevating the lives of all community members. So don your finest frocks and enjoy an evening of art and charity at the luxurious Salamander Resort and Spa.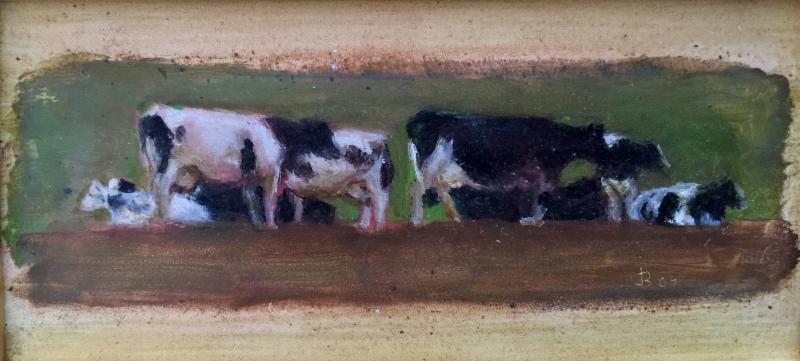 UnStable Arts. Gallery on Madison, Middleburg. "All art is unstable. Its meaning is not necessarily that implied by the author. There is no authoritative active voice. There are only multiple readings." These words by the late David Bowie lend this spectacular exhibition its title. The gallery welcomes highlights the work of three artists from the D.C. Metropolitan Area. Jack Boul, whose art "utilizes exceptional skill to convey a deeply poetic sensibility" according to Senior Lecturer at the National Gallery of Art Eric Denker. Lee Newman, a painter and printmaker from Frederick, a Fulbright Scholar, and master of fine arts from American University. Jo Weiss says of her art: "I share the impulse to make marks. I have faith in the visual language as a vehicle for an almost universal communication. … Whatever medium, drawing, painting, sculpture, or printmaking, the power to empathize with the dualism of surface and space, pictorial or plastic, is endless." What can be said about the artwork of Jack Boul, Lee Newman, and Jo Weiss is that the images transcend the subject-matter, and remarkable craft: a cow or a dog become unpredictably satisfying and seductive, significant in a timeless way that involves the viewer.
---
Tree Lighting Ceremony. Saturday, 3–5:30 p.m., Village at Leesburg.
MYZICA with the Sleepwalkers. Sunday, 6:30 p.m., The Southern Café & Music Hall, Charlottesville.
The Art of Seeing: Photographs by Chester Simpson. Show Runs Through November, Barns of Rose Hill, Berryville.