Below is a letter from Luca Paschina, the master vintner of Barboursville and the subject of a profile in our May/June issue. On November 17, Luca will join guests of the Fall Harvest Dinner at Airlie to discuss his legacy of Virginia winemaking. The event, and many others, is featured in the upcoming November/December issue.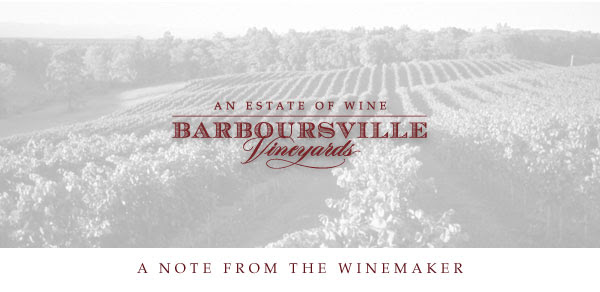 Buongiorno ~
We are coming to the conclusion of a superlative harvest, diminished in yield because of Spring weather patterns, but perfected beyond expectation by conditions of ideal ripening, framed by techniques acquired through four decades of experience with our vineyards. Twenty years ago, to celebrate the 20th anniversary of our estate, we created an unprecedented commemorative wine, a "Virginia Historic Red," and we called it Octagon, in honor of the Ruins we preserve of Thomas Jefferson's mansion for Governor Barbour. Not then contemplating that this wine would be produced again, we later resumed doing so to crown an excellent vintage — 1997, and then 1998. A showcase of the finest selection of our Bordeaux varietals in any vintage where it appears, Octagon has since become known throughout the wine world for its great worthiness for long-term cellaring, and is recognized as our benchmark for expressing our gratitude for such fine years. 2016 is an Octagon vintage by gift of Nature and our outstanding vineyard staff, timed ideally in this 40th anniversary year to say, we are thankful to be here.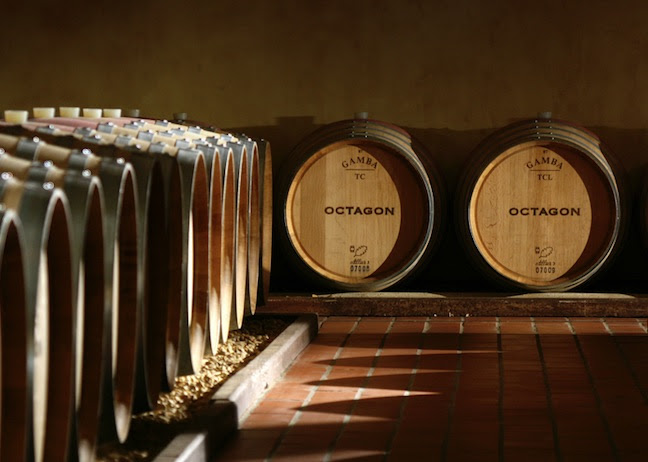 Every Octagon is an original imprint of its season, never truly tasted before. Octagon 2016 is destined to exhibit triumphal struggle and selection on the vine. Its growing season framed it as a formidable wine from the start, with a costly frost in early April and heavy rains through June, permitting only vines of high vitality to achieve a flourishing fruit set. At the same time, these wet and overcast conditions called for the most active vine maintenance, and almost invasive leaf-pulling to ventilate the fruit and expose it to sunlight. Clusters which were determined to be unable to keep pace with the ripening process, were eliminated continuously, to protect the highest quality in every varietal we grow.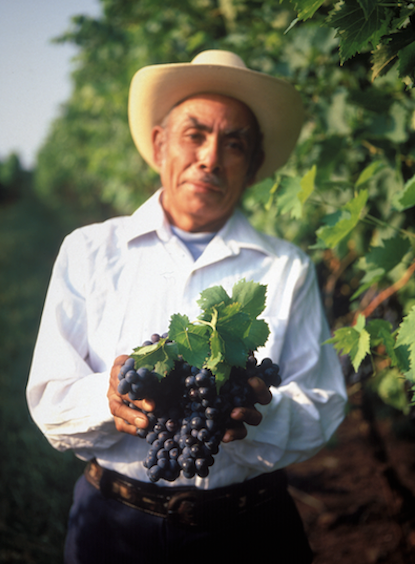 Therefore, we were ready for the final, most critical phase of the growing season, which will be remembered here as virtually perfect. Early August brought lavish sunlight, heat, and dry skies for weeks on end. Offshore tropical storm patterns in early September did nothing to touch our vineyards with a drop of rain. At this stage, we remain in suspense only regarding the ripening of Cabernet Sauvignon. This is the definition of happiness in winegrowing, and there will be no secret about this in bottle. Octagon 2016 will testify to bold and brilliant origins in these vineyards, for another 20 years.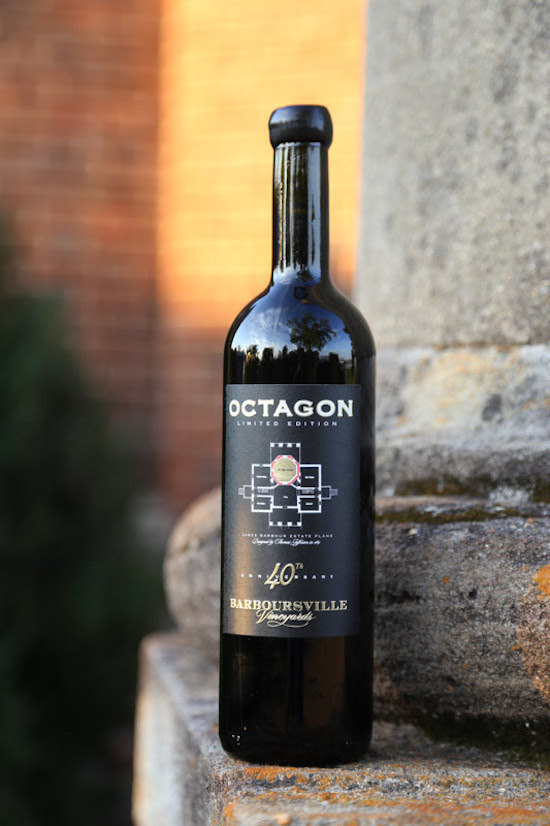 We will be marking our 40th Anniversary on October 29th, with a presentation of Octagon created, like the first one, for one celebration. Based on the 2014 vintage, it is a very limited production and can be expected to be available only at special winery feasts. At the same time, we've been given an Octagon by this growing season, to rank among our finest. Please look forward to its release in time.
Cordialmente ~
Luca Paschina