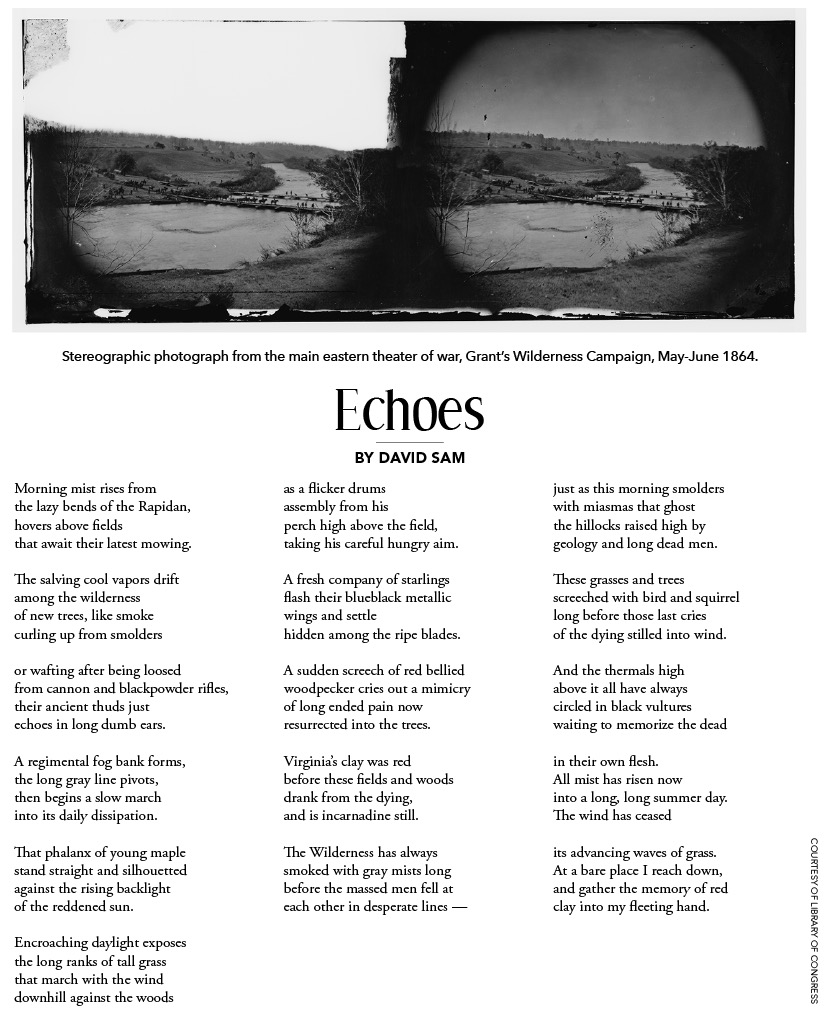 ---
Two Fawns
By Robert Boucheron
Last summer, when it got so dry,
After I moved to a Cape between
Victorians, two fawns appeared
In the back yard, without a doe,
Two dappled fawns, toward morning.
They stripped my neighbor's garden of
Tomatoes, squash, cucumbers, corn.
He set a tub of water for
The fawns to drink.  They sometimes lay
On the grass, lingering past dawn.
Winter delivered heavy snow.
This spring, the rain fell every day.
The grass turned green, luxurious,
The ground too wet to cultivate.
At last in June, my neighbor cleared
The weeds and tilled and planted
Tomatoes, squash, cucumbers, corn.
The garden's too much work, he says,
And he's too old, with a bad heart,
And every year he grows too much to eat.
---
Burning a Brush Pile
By David Black
Snow to mid-calf, but you're sweating–
this is heat you could lean against.
Flames reach out for the next branch
even as you pitch it.  Sap boils out
the butt end and disappears.
He answers your curious glance:
They say a good fire will burn snow.
It won't, you know, but you test
with an icy snowball–gone before it lands.
Later on you look it up. From bone fire,
you learn, and you believe it,
having felt your own begin to melt.
---
Moving to Long Mountain
By David Black
After dipping the baby in every creek
between here and there to keep him healthy,
after the last log was in place
and the last shake was nailed tight,
Uncle Ab stood on his head on the ridge
and yelled am I plumb? and after
she sighted him side to side and yelled back
you're plumb! he climbed down from the roof
to begin a new life.
---
Lonesome Mountain Road
By Robert Boucheron
At the tail end of winter,
A day of wind and sun,
In the scrubbed air, I walk the length
Of Lonesome Mountain Road.
It turns, tunnels through trees,
Rises and falls, affords a view,
And best of all, leads nowhere.
Calves frisk on a pasture,
Butt heads, and bolt, in dumb show,
While their elders watch me pass.
At a farm for walkers, I stand
Near a gate, no one in sight.
Three horses trot to the fence.
I stroke their flanks and muzzles.
One gropes me for the snack I failed to bring.
Next time, I tell them, next time.