92nd Running of the Virginia Gold Cup. Saturday, 10 a.m.–7 p.m., Great Meadow, The Plains. The legendary Virginia Gold Cup steeplechasing classic has welcomed sporting fans for 92 years now. This year the crowd is expected draw a crowd of more than 50,000 visitors! Come early to set up your tailgate, whip up a batch of mint juleps (the official drink of the Virginia Gold Cup), place your bets, and stake out a railside spot to behold the thrill of the race. Don your most extravagant hats, check out our tailgating recipes, and celebrate the wonderful springtime weather at "the crown jewel of American steeplechasing." Ticket sales benefit the Great Meadow Foundation, a 501(c)(3) nonprofit organization dedicated to the preservation of Great Meadow's open space for community access.
John Bullard. Saturday, 8 p.m., Barns of Rose Hill, Berryville. John Bullard plays a five-string banjo, which you might expect from a Southerner. But there's a gothic twist: he plays classical music. If you think about it, it's actually the perfect Southern art—a gentleman plucking Beethoven on a banjo. One minute he's bush-hogging a field, the next he's on his porch playing a Bach partita. And to be clear, these aren't bluegrass renditions, they're exact classical transcriptions done by a devotee of Baroque and Renaissance music for 30 years. His music has appeared in films such as DreamWorks' The Rise of the Guardians and The Edge of Heaven and earned the acclaim of luminaries like Pete Seeger, Bela Fleck, and Tony Trischka. Hear some of classical music's finest compositions in a way you'd never before imagined!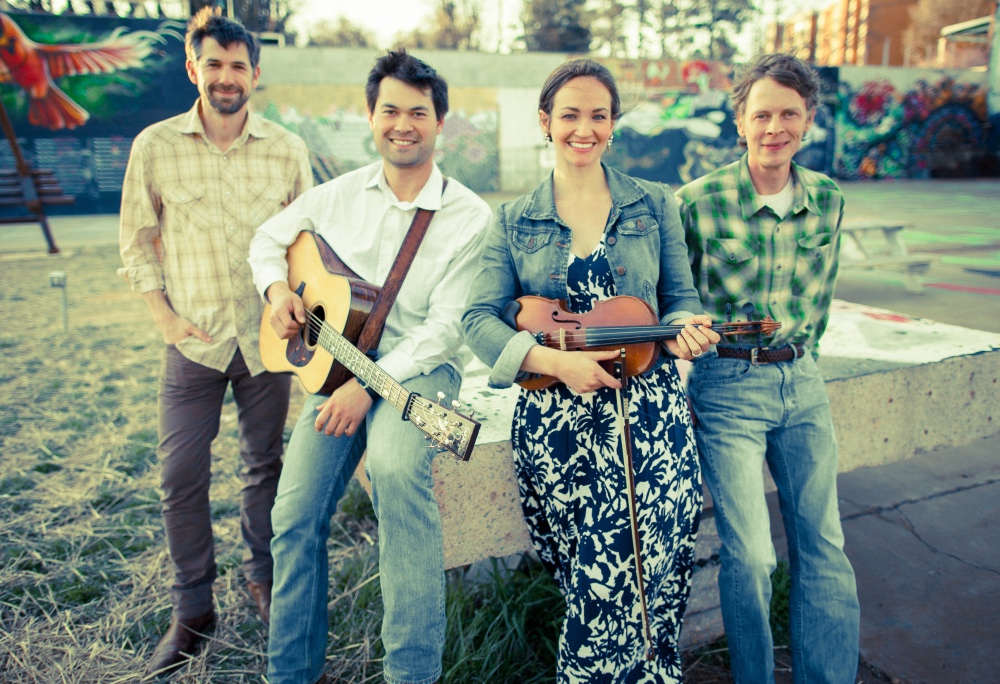 Front Porch's 1st Annual Spring Block Party. Saturday, 11 a.m.–4 p.m., The Front Porch, Charlottesville. Inspired by the rich musical heritage of Central Virginia, Charlottesville-based nonprofit The Front Porch seeks to create a strong, vibrant musical community composed of music lovers of all ages, abilities, and backgrounds. Their block party is a celebration of this communal mission. There are a plethora of food trucks, kids' games and activities (including face painting, balloons, ice cream sundaes, and raffles!), a vinyl record sale for audiophiles, a used instrument sale for musicians, and nonstop live music from Front Porch African Drum Tribe, Small Town Rodeo, and Gold Top Country Ramblers. This is a free, family friendly event with proceeds benefiting the school's scholarship program. Come on by and take a seat on The Front Porch.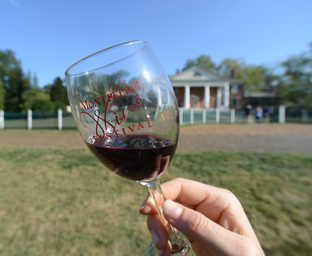 Montpelier Wine Festival. Saturday and Sunday, 11 a.m.–6 p.m. (5 p.m. on Sunday), Montpelier, Orange. Spend the day tasting wine and enjoying distinctive arts and crafts, specialty food vendors, live music, kite flying, a contest for the most exceptional hats, and horse-drawn wagon rides! Tour James Madison's gorgeous mansion and encamp on the lawn with your blanket and picnic basket. Children are sure to enjoy kite-making classes, kite-flying contests, and barrel train rides. Participating vineyards and cideries include Barboursville, DuCard, Narmada, Castle Hill Cider, and many others!
---
MORE EVENTS
---
The Art of Nancy Wallace. Reception: Thursday, 6–9 p.m., Leftover Luxuries, Charlottesville. Exhibit Runs through May 31.
153rd Anniversary of the Battle of the Wilderness. Saturday & Sunday, 10 a.m.–5 p.m., Ellwood Manor, Locust Grove.
Cymbals Eat Guitars. Sunday, 7 p.m., the Southern Café & Music Hall, Charlottesville.