Featured image courtesy of Jeremy "Burpie" Alsop.
164th Upperville Colt and Horse Show. Through Sunday, Upperville Showgrounds, Upperville. Thousands of equestrians, horse breeders, and spectators have gathered in Upperville each year to admire some of the nation's most talented horses and riders ever since the country's oldest horse show began in 1853. What began as a one-day show has grown into a week-long tradition with side-saddle races, a petting zoo, Jack Russell terrier races, a vintage sports car show, and the $216,000 Upperville Jumper Classic, which draws top riders from around the world. Bring the family for a day of sporting, shopping, and delighting in the beauty of the Virginia countryside.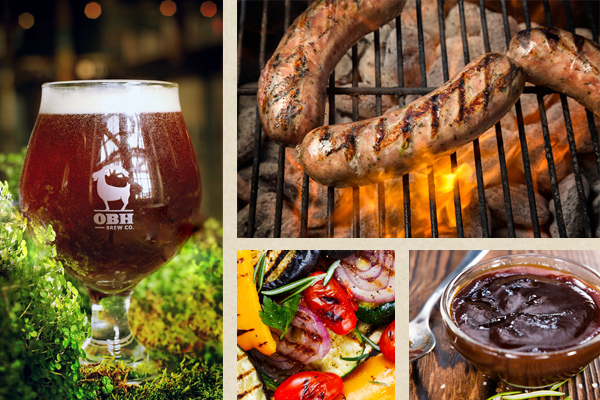 Brews and Barbecue with Old Bust Head. Saturday, 6 p.m., Airlie, Warrenton. The 300-acre hotel and conference center has recently undergone a transformation back to its original heritage as a working farm with the reintroduction of Angus cattle, Berkshire pigs, chickens, and other livestock. Chef Hector Cruz and the culinary team will also be incorporating many other ingredients from our four-acre organic garden, which has been providing a steady supply of fresh produce and herbs for the property since 1998. Old Bust Head Brewing Company and Airlie have collaborated to pick six craft beers that are uniquely suited for summer and expertly paired with the barbecue menu offerings. Acoustic singer/songwriter Leon Rector will be performing original music and covers of classic rock and alternative. Craft beer from Old Bust Head Brewing Company and farm-to-table barbecue from Airlie's own farm, how much better does it get?
The Legwarmers. Friday, 8 p.m., the Jefferson Theatre, Charlottesville. Remember the Eighties? Some may, some may not. The Legwarmers don't just remember the Eighties: they relive them. It all started back in May 2001 when Gordon Gartrell and Cru Jones had just seen yet another cover band butcher the decade that they loved, so they decided to do something about it. They assembled a group and vowed to give the world's most hedonistic decade the tribute it deserved. As legend has it, the band locked themselves in the basement with a shoebox-full of dusty 45's and an endless supply of Tab. One year later, the Legwarmers emerged. That may be myth, but hearing them, you'd believe it!
The Art of Rie Jones. Sunday, 1–5 p.m., Mountain Run Winery, Culpeper. "The things I see come from a sense of abundance and gratitude," says photographer Rie Jones. "My mission with the work comprising Portals, Elements, Emanations is to present compelling photographs that foster a journey of contemplation about the importance of looking beyond the familiar." Her work employs natural elements and colors to create stunning large-scale pieces in a fluidly expressionistic and impressionistic manner. "What has evolved is my discovery of the underlying inner essence of the one eternal source found in all things. These photographs challenge our visual sense of the familiar. By employing fluid, sweeping camera strokes, I capture the dissolution of nature's familiar forms revealing not only the energy of the source hidden within the subject, but also a sense of deep stillness and peace. The familiar becomes a synthesis of internal and external realities."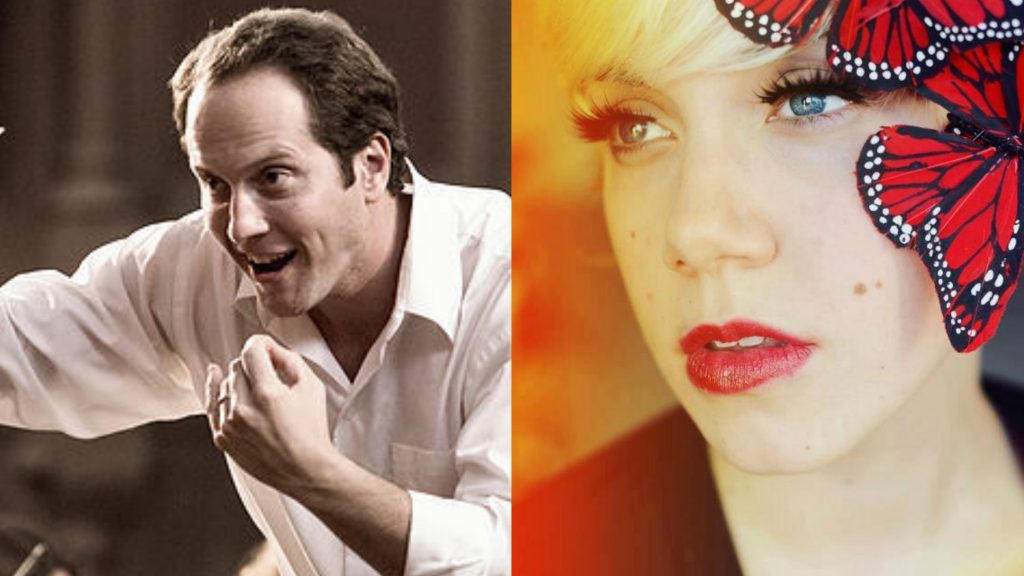 Loudoun Symphony Orchestra. Saturday, 7 p.m., Barn at One Loudoun, Ashburn. Kick off summer by bringing your friends and family to picnic on the lawn and enjoy a free outdoor concert, "An American Salute," presented by the Loudoun Symphony Orchestra and Loudoun Symphony Youth Orchestra. Matthew Brown is the guest conductor and the concert includes something for everyone—"America the Beautiful," Tchaikovsky's "1812 Overture," and Bizet's "Carmen Selections." Maddy Curtis, an award-winning singer who is no stranger to the Loudoun County music scene and golden ticket winner of American Idol, joins the LSO on iconic Rodgers and Hammerstein pieces including "Some Enchanted Evening" and "My Romance." So bring a blanket and enjoy the 26th season of the Loudoun Symphony!
---
Cattle Drive Weekend. Friday–Sunday, Times Vary, Andora Farm, Culpeper.
Comedians Jeremy "Burpie" Alson and Andy Forrester. Friday and Saturday, Doors at 7 p.m., Liberty Laughs, Fredericksburg.
3rd Annual Lavender Festival. Friday and Saturday, 10 a.m.–5 p.m., Blooming Hill Farm: 19929 Telegraph Springs Road, Purcellville.