Want to keep up with the Mill's progress? Follow them on Facebook and their website!
Maggie Lovitt, Fauquier County historian, has been named the new executive director for one of Fauquier and Prince William Counties' most iconic structures, The Chapman-Beverley Mill.
"On behalf of our board, we are thrilled to welcome another knowledgeable local resident in this position," said Charlie Seilheimer, Chairman of the Turn the Mill Around Board of Directors. Maggie Lovitt has resided in Fauquier for over twenty-two years, and has familial ties dating back to the mid-eighteenth century in the Town of Warrenton.
Lovitt is a founder and board member of the Friends of the Warrenton Cemetery Foundation, which is a 501(c)(3) non-profit that was formed by concerned citizens in the wake of the vandalism in April of 2017. She also serves as the co-chair of the design committee, with Vice Mayor Sunny Reynolds on the Experience Old Town Warrenton board. She earned her Bachelor of Arts in Historic Preservation from the University of Mary Washington and is currently enrolled in a post-graduate program with the University of Wales, Trinity Saint David for Engaged Anthropology.
She says, "I learned a few years ago that my ancestor James Burdett and his brother owned a distillery that utilized Kemper's Mill race outside of Warrenton, off Springs Road, in the 1740s. After I discovered this, I began researching the mills across Fauquier and Loudoun Counties, visiting the ones that are still standing, and reading about the mill process to broaden my understanding of this critical industry to Virginia's economy."
Lovitt succeeds Frances Allshouse, who was instrumental in bringing along the Turn the Mill Around project. "We are grateful for all that Frances was able to accomplish in her time with us," Seilheimer said of Allshouse, who is now seeking a career towards librarianship with the Fauquier County Library. "I'm excited to know that Maggie Lovitt will be my successor at the helm of the Chapman-Beverley Mill site," Allshouse said. "I first met Maggie about ten years ago when she was a volunteer with Warrenton's Old Jail Museum where I was the director at the time. I've watched her grow from an enthusiastic, young volunteer to a confident, experienced leader in the local non-profit community. I think she's a great choice for this position and will be excited to see where she takes the Mill."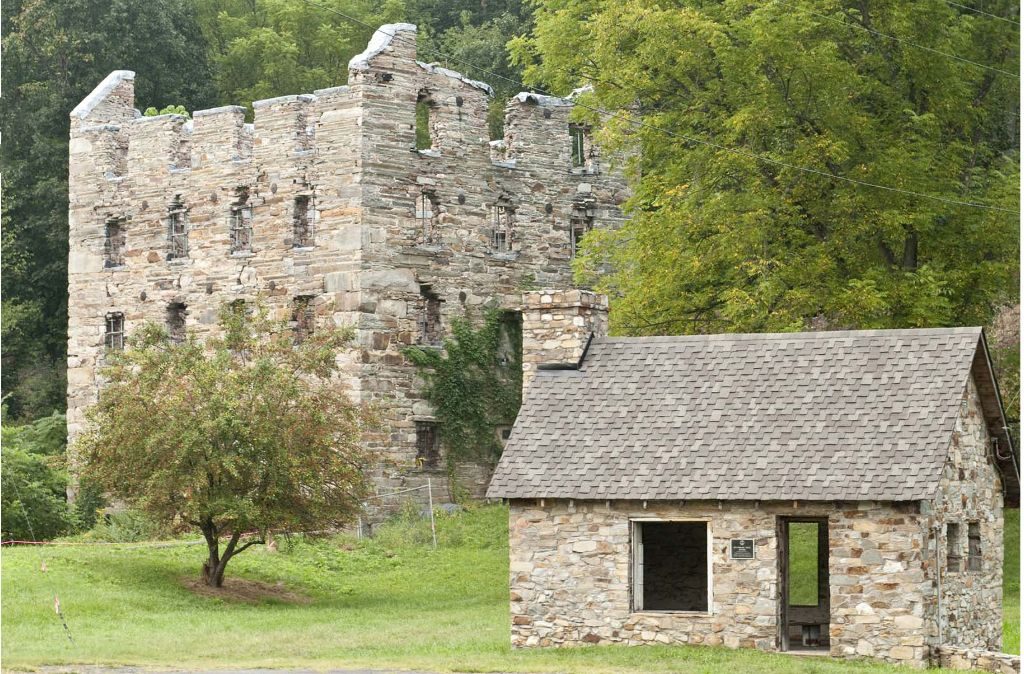 The Mill, located at Thoroughfare Gap, is America's tallest dry-stack stone structure at seven stories, and is an iconic touchstone, visible to commuters along the I-66 and Route 55 corridor. A disastrous fire on October 22, 1998, destroyed the interior and roof of the structure, which was later transferred to a citizens group who organized and formed the "Turn the Mill Around Campaign" to stabilize the remaining structure and create a park-like setting for the enjoyment of the public through lectures on the history of the region, and events. "As we approach reopening the mill, I am excited to expand our events and programs;" says Lovitt, "the mill is a treasure for both Fauquier and Prince William Counties, and I look forward to welcoming the thousands who will visit and learn from the history of this property and enjoy the beauty of the site."