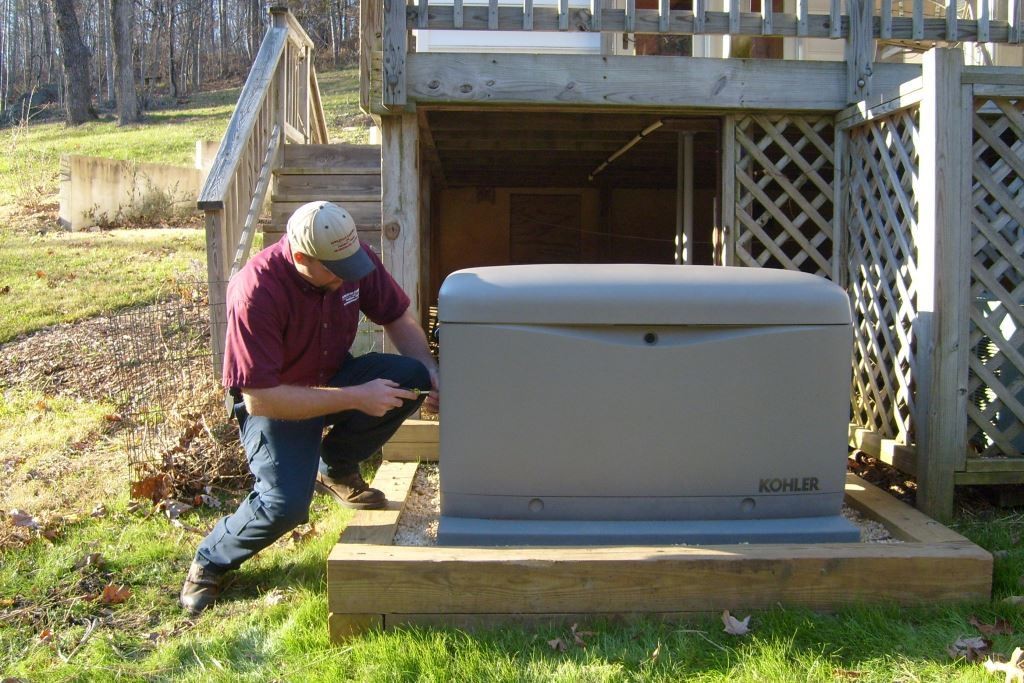 WHATEVER YOUR HOME NEEDS MAY BE, SOMEONE WHO CARES IS OUT THERE
If you're a home or property owner in the Piedmont, you take pride in your property and all that you've invested in it. That's why finding home service businesses that take pride in their work is equally as important as investing in your home. In today's society, there are so many businesses offering you less than stellar services for much more than what they are worth. For this reason, we have compiled a short list of a few businesses that offer their quality services throughout the entire Piedmont region of Virginia.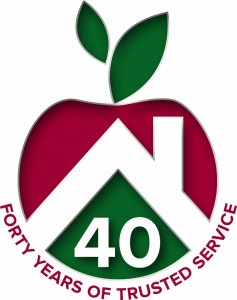 Appleton Campbell
Over 40 years ago—in 1976—Jim Appleton founded Appleton Campbell and it has remained a family-owned and operated business ever since. Current President Mike Appleton is the founder's grandson and continues the tradition of serving the local and regional community with experience and loyalty.
Committed to outstanding customer service, Appleton Campbell provides numerous services to the region, including heating/air conditioning repairs and installations as well as electrical services.
The company takes pride in offering the best that they can from their business. Highly trained technicians will treat you and your home with courtesy and respect. They offer flat-rate pricing—the price you were quoted up front is the price you will pay. There are no surprises. They also offer convenient Saturday services at weekday rates, in case you just can't make it home in time during the busy workweek.
Appleton Campbell offers not only quality services, but also support to their immediate communities. They are active members of several chambers of commerce. And they also provide financial support to local county business festivals, the Fauquier County fair, the Fauquier S.P.C.A., youth sports leagues, schools and law enforcement, and many other regional charitable events.
They have won many awards throughout the region, including the 2015 Super Service Award from Angie's List, and Best of the Piedmont in the 2014 "Best Of" contest.
Contact Information:
Appleton Campbell
Phone: 540-905-8863
Website: appletoncampbell.com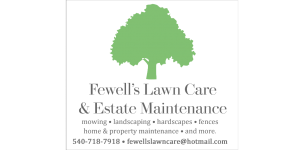 Fewell's Lawn Care & Estate Maintenance
Mark Fewell, of Fewell's Lawn Care & Estate Maintenance, has offered his services to the Piedmont region for more than a decade—from lawn care and landscaping, to private home services and property management. While the bulk of Fewell's Lawn Care & Maintenance clientele are in the Middleburg and Northern Virginia areas, Fewell travels throughout the entire Piedmont region on a case-by-case basis.
It may look as though Fewell is a larger company, but Fewell isn't really even a company at all. When you hire him to do work, you're hiring him, not multiple employees or a business. He only takes on a few clients each year since he is his one and only employee. Fewell takes pride in providing clients with quality rather than quantity, and enjoys one on one management with his clients. He knows the job will get done the right way the first time.
Fewell began working for many of his clients in 2006, with the desire to offer a quality skill trade—with integrity—to individual homeowners who needed more than just their lawn mowed and manicured. As his estate clients' needs grew, so did his skill range. Fewell's clients didn't just need their properties looking beautiful, they needed someone they could trust for all of their home needs—not just "another handyman."
Fewell's lawn care quickly grew into offering complete home and property maintenance services, with Fewell at the helm for every project. You'll be greeted with a smile and the same face each visit, as opposed to multiple different employees on any given day.
One of Fewell's clients' favorite services is his monthly personal handyman service. This service ensures that Fewell devotes one day each week (or previously specified numbers of days) for all of that particular client's property needs. This typically goes hand in hand with all of his other services. Whether light bulbs need replacing, a bathroom painted, Christmas lights strung, or boxes moved to the attic—he'll be there! It has quickly become one of his most sought after services.
Fewell's Lawn Care & Maintenance offers the following services: mowing and landscaping, spring and fall clean up (including storm clean up), hardscapes, home and property maintenance and management (including farm and equestrian), and more.
Contact information:
Mark Fewell
Phone: 540-718-7918
Email: fewellslawncare@hotmail.com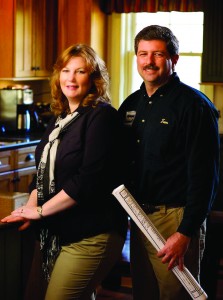 Home Sweet Home Improvements
Home Sweet Home Improvements, L.L.C. began when owner Tom Wotton saw a need for his services in 1990. Home Sweet Home Improvement's services include design-build, new construction, historic renovations/restorations, whole house renovations, kitchen and bathroom remodels, master bedroom suites, attic/garage conversions, additions, and the finishing of basements.
Wotton holds a construction management degree and grew up in a military family—travelling all over the world. Without a permanent childhood home, he experienced many different cultures and houses, and as a result, he can relate to people from varied backgrounds, which makes his job all the more enjoyable.
Tom's wife, Dawn—a Warrenton native and Fauquier High School graduate—holds a business management degree and handles the company's financials. "I think Dawn's greatest strength is as a cost analyst," says Tom. "She probably wouldn't tell you that, but she really excels in factoring in contingencies and reconciling all items against the budget. Plus, she is very nice on the phone."
Tom serves as the company's front-end designer for each new project. He creates the budget, works with architects and designers on the plans, and supervises project development. Once the potential project moves into an actual project (with signed contract), he brings the team together to meet with the client.
Home Sweet Home's lead carpenter is John Reynolds, who has been with the company more than 17 years. John is well rounded and can handle multiple jobs in the field. He came up through the trenches and knows his trade by heart.
In addition to regular home services, Home Sweet Home Improvements also offers quarterly kitchen and bath seminars, where you can learn about the latest design and product trends, how to remodel, how to budget for remodeling, and what to expect when remodeling. You can find all of the upcoming class information on their website.
Contact Information:
Home Sweet Home Improvements
Phone: 540-439-8890
Website: hshimprovements.com
---