November 6-7, 2021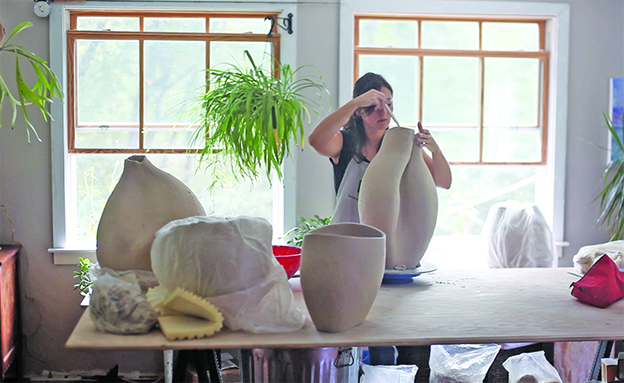 There have been few certainties in our lives over the past year and a half, but this year's Fall Art Tour is certain to please. Rappahannock County's fine artists are busy creating art works in a wide range of media that are sure to surprise and delight. Their artistry will be on spectacular display at the Headquarters Gallery in Washington, Va., where guests can see samples of the artists' work and choose which ones to visit. Self-guided tours will take visitors through scenic Piedmont countryside and charming villages en route to their favorite studios and galleries. This singular event thrives on the combined energies of the artists, the sharing of their creative processes with visitors, a welcoming community, and enthusiastic visitors from near and far.
Be a part of this extraordinary 16-year Rappahannock tradition. Many visitors return year after year and new guests quickly become devoted fans. The combination of beautiful art and mountain landscapes is not to be missed! Last year, because of the pandemic, Rappahannock Association for Arts and Community (RAAC) created popular monthly virtual exhibitions and now we celebrate the return of this unique in-person event.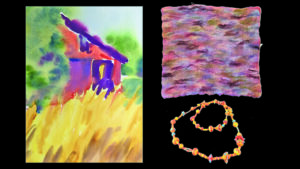 Here's what you have to look forward to this year: More than 40 studios and galleries and 80 local artists with many renown returning artists and 5 new artist studios. The wide range of art works includes paintings in all media, furniture, drawings and engravings, sculpture, ceramics, photography, wood works, jewelry, book binding, glass works, and pottery.
What makes the Fall Art Tour such a rare and special experience is the opportunity to visit with the artists in their studios and learn about their work and creative process. You may choose to take home a beloved piece of art, enriched by a greater understanding of its origin and the techniques and inspiration of its making. This only happens once a year in Rappahannock County, the home of so many talented artists.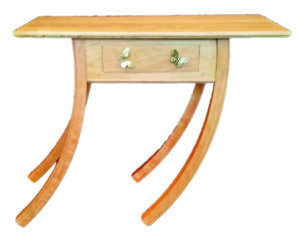 RAAC's 16th Annual Fall Art Tour will take place on November 6 & 7, 10 a.m. – 5 p.m.. Tours begin at the Headquarters Gallery in The Washington School, 567 Mount Salem Ave, Washington, Va. For the $10 admission, you will see examples of the participating artists' work in an impressive display and receive a guide with map to launch your own journey.
Go to www.FallArtTour.org to see participating artists, samples of their work, and updates regarding COVID-19 precautions as the tour gets closer