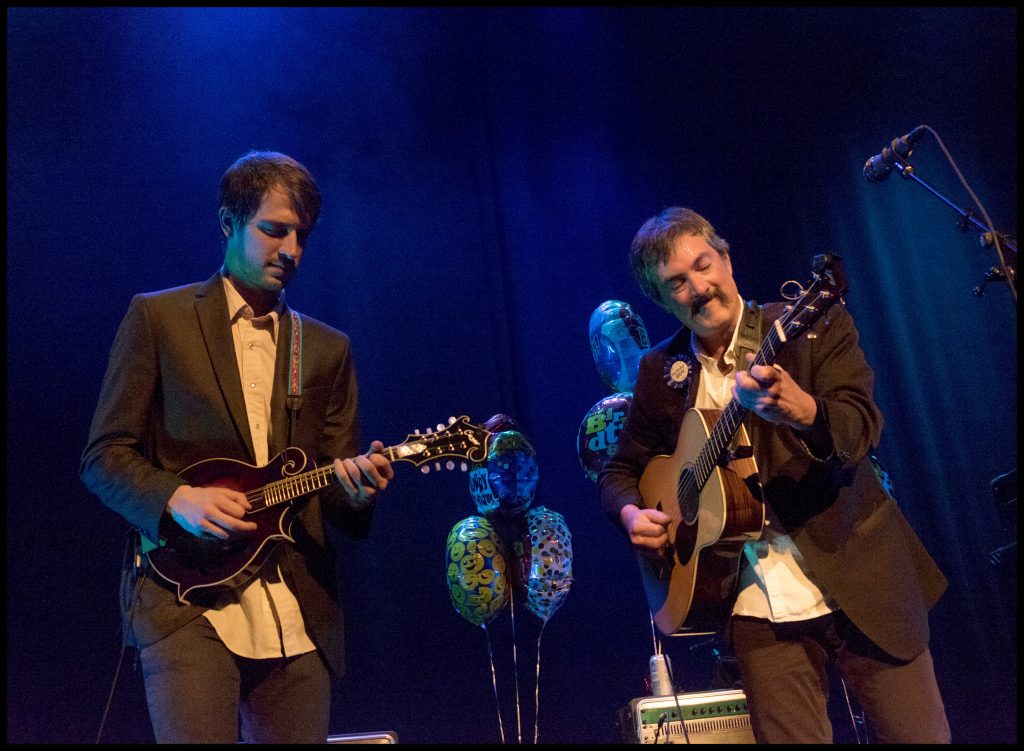 Written by Kirby Farineau; Photos by G. Milo Farineau Photography
For many Virginians, Black Friday was an opportunity to save big on purchases before Christmas, but for the lucky crowd at the Jefferson Theater in Charlottesville, it was a chance to celebrate Larry Keel's birthday with him and the Hackensaw Boys.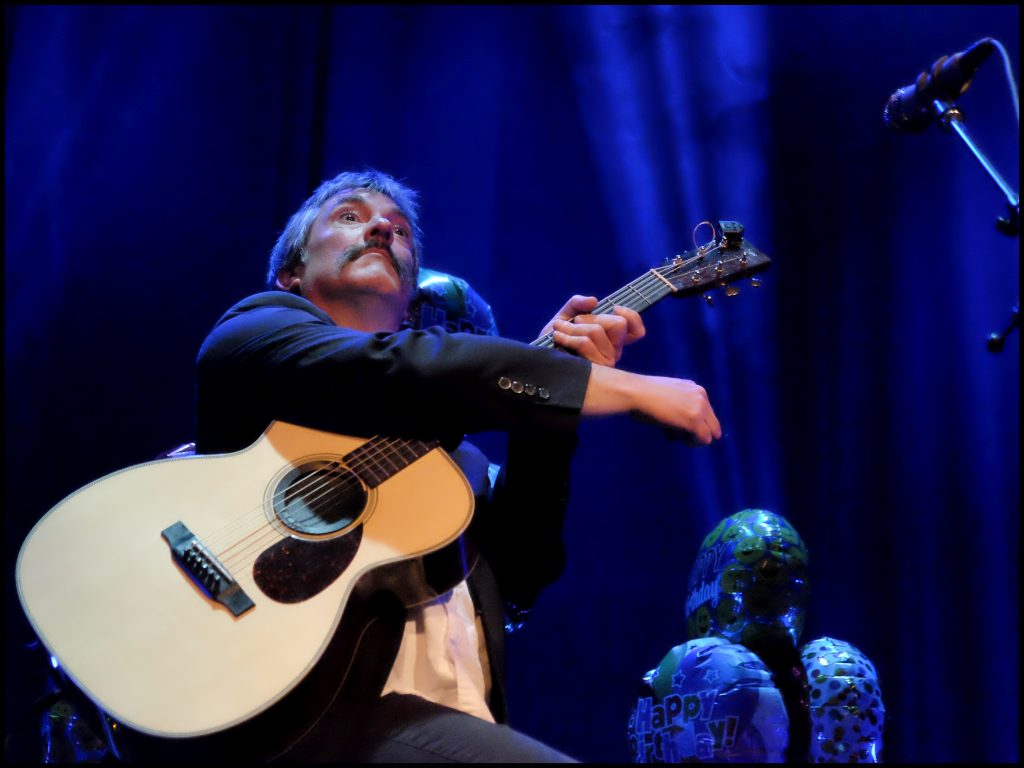 Attached to the normal grandeur of the Jefferson were birthday balloons, party hats, and signs, all for the 48th birthday of Virginia bluegrass all-star and flatpicking aficionado Larry Keel. Joining him, as always, was his wife and bass player, Jenny Keel, and the newest addition to "the Experience," Jared Pool on mandolin.
Though some would dread working on their birthday, the trio took to the stage first with gusto, having as much (if not more fun) than the rest of the audience. With unrivaled onstage charisma and a tight musical proficiency, the Larry Keel Experience delivered their own brand of bluesy, upbeat, fast-picking Americana.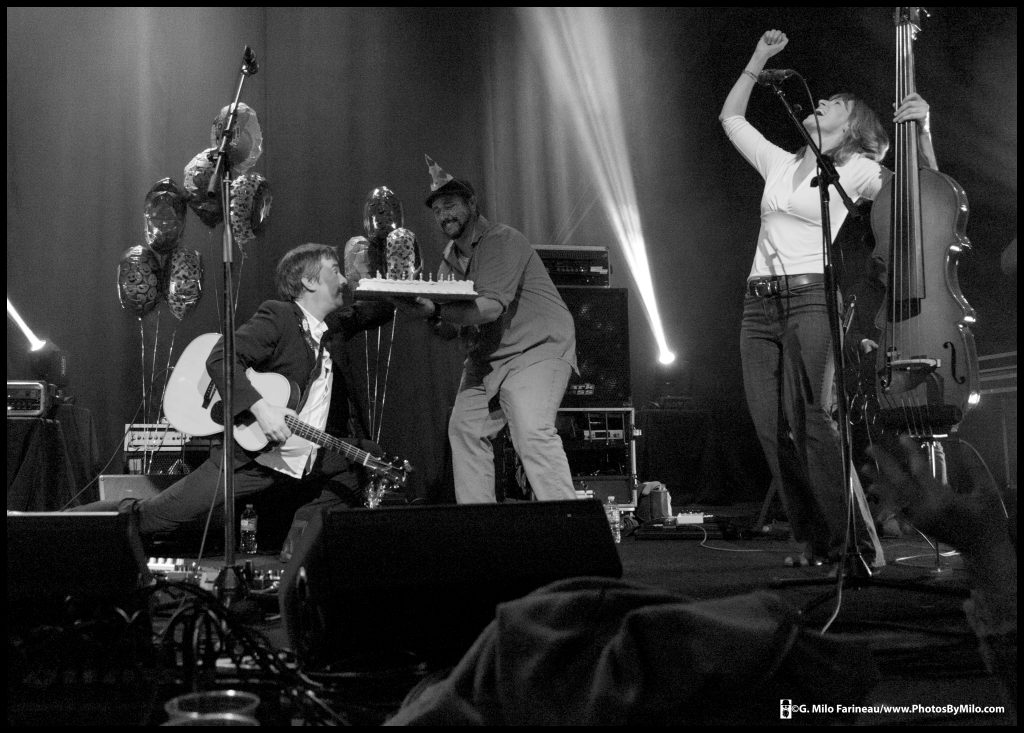 "Thanks to everyone for coming out. Everyone is beautiful. It's really inspiring," Keel said after the show.
As Keel got off stage to celebrate the remainder of his birthday, the audience was gifted with a performance from the unique and high-energy Hackensaw Boys. The five-piece band followed the Larry Keel Experience perfectly, keeping energies high with their distinct blend of Appalachian music with some twists of their own.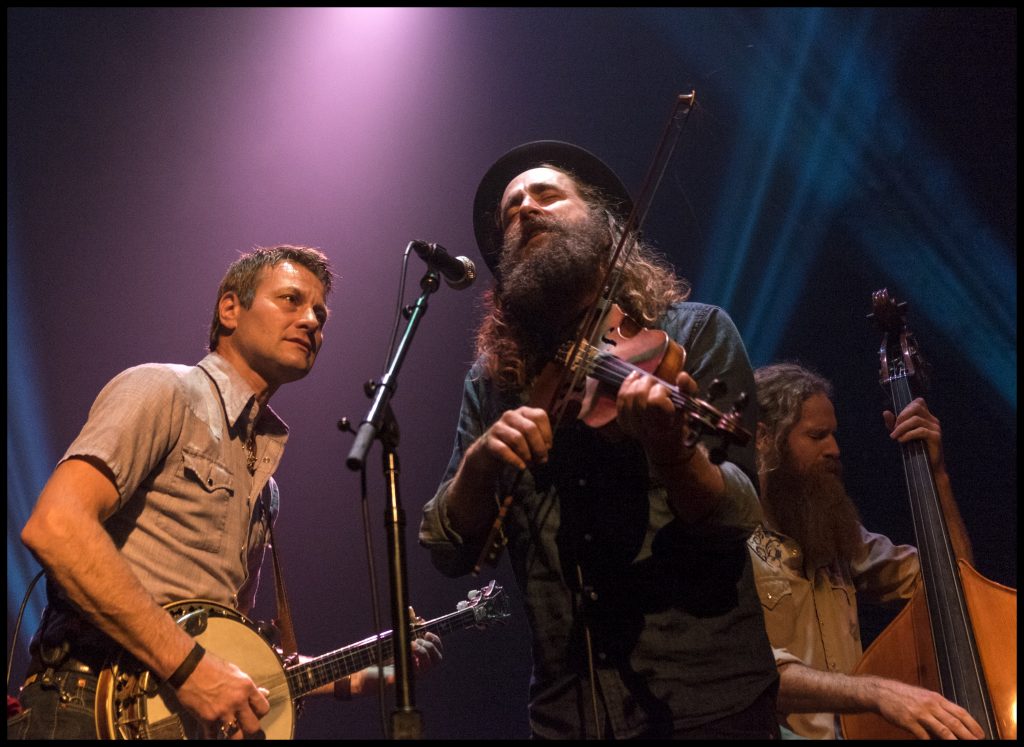 One twist is the band's unorthodox percussion, consisting of the "Charismo," an instrument of the Hackensaw Boys' creation. The fast-paced, light percussion is part of what makes the band's old-time feel so easy to dance to. When Larry Keel got back up on stage with the Boys, the energy skyrocketed, his heavy, low picking complementing their raucous sound perfectly.

The greatest aspect of Keel's live performances is his ability to play brilliantly with anyone, and that collaborative energy made this Black Friday a memorable one. As the night ended, crowds left tired and happy, certain in the fact that their day was better spent seeing a night of fantastic music instead of bargain shopping for the holidays.