In this issue.
Read now…subscribe to our digital edition here
---
Designs for your Table
---
Recipes for your Table
The Gobbler
A zesty, spicy cocktail for whiskey lovers
by John McPherson, Foster Harris House, Little Washington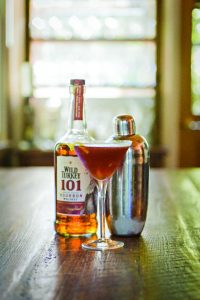 Ingredients:
1.5 oz. Wild Turkey
1 oz. Grand Marnier
1/2 oz. Pimm's
1/2 oz. tart cherry juice
1/4 tsp. grated fresh ginger
2 dashes Peychaud's bitters
1 squeeze of lemon
Method:
Combine all ingredients over ice in a Boston cocktail shaker. Shake vigorously for 30 seconds until shaker is very cold. Strain into a chilled cocktail glass. Garnish with a twist of lemon.