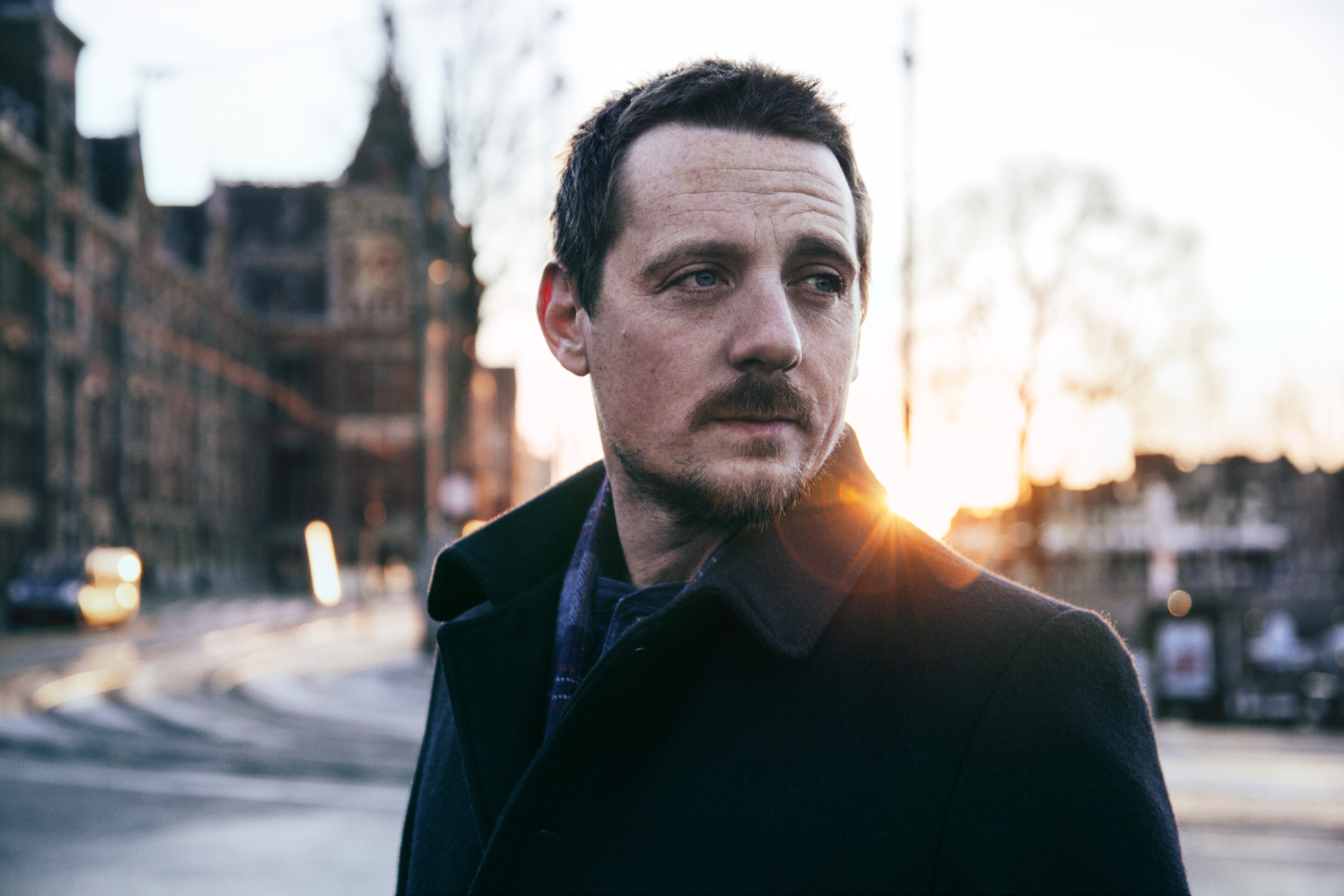 Sturgill Simpson. Friday, 6 p.m., Sprint Pavilion, Charlottesville. Sturgill Simpson rose to critical acclaim as an outlaw country crooner with his debut Metamodern Sounds in Country Music. His often psychedelic lyrics blended with traditional country music, a dying art many would claim, to produce a unique, totally original sound. His latest release, A Sailor's Guide to Earth, imagines a seaman's poignant letters home to his wife as he traverses the farthest edges of the world. To call the music diverse would be an understatement. Never content or formulaic, Simpson has expanded beyond his country past by incorporating splashes of Motown, R&B, and the hard-strumming rock n' roll of the Rolling Stones. He's experimental and familiar all at once, and this Friday, he's here in the Piedmont.
Beer, Bourbon & BBQ Festival.
Saturday, 2-6 p.m., Village at Leesburg. This is one of the last chances you'll have to enjoy the summer weather with a glass of bourbon in one hand and a savory, fall-off-the-bone plate of barbecue in the other hand. With 40 bourbons and 60 beers available for UNLIMITED sampling, this is a day for seasoned bourbon aficionados as well as those looking to develop a taste for the finer things. Be sure to get there early as the first 200 guests receive a commemorative tote, although no one is going home empty-handed as all attendees leave with a souvenir glass. Bluegrass and blues bands naturally complement the fading summer vibes, and seminars from brewmasters, pitmasters, and master distillers are open to those who would like to learn a little more about what they're chowing down on or sipping.

Nothin' Fancy Bluegrass. Friday & Saturday, Doors at 7:00 p.m., Barns of Rose Hill, Berryville. Help welcome Nothin' Fancy Bluegrass in to the Virginia Country Music Hall of Fame! This acclaimed and award-winning group hails from the Shenandoah Valley. Since 1994, when they formed to compete in a bluegrass competition, they have released 11 albums and toured the country and internationally bringing excited audiences their signature sound. Their strong vocals, powerful instrumentation, and energetic stage presence, along with their friendly down-to-earth charm keeps audiences coming back for more. Nothin' Fancy is not just carrying on the tradition of bluegrass music; they are contributing to the creation of a new tradition within the acoustic music genre.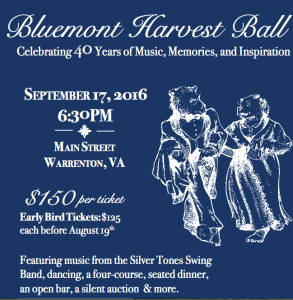 Bluemont Harvest Ball. Saturday, 6:30 p.m., Main Street, Warrenton. A night of fine dining, dancing, socializing, and all for a great cause! The sweet sounds of the Silver Tones Swing Band are joined by talented special guest Daryl Davis. Guests enjoy an exquisite four-course dinner that pairs nicely with the open bar. Meanwhile, a silent auction gives attendees a chance to bid on wonderful items. The best part? Proceeds from this gala benefit Bluemont's schools and healthcare facilities.
MORE FESTIVALS!