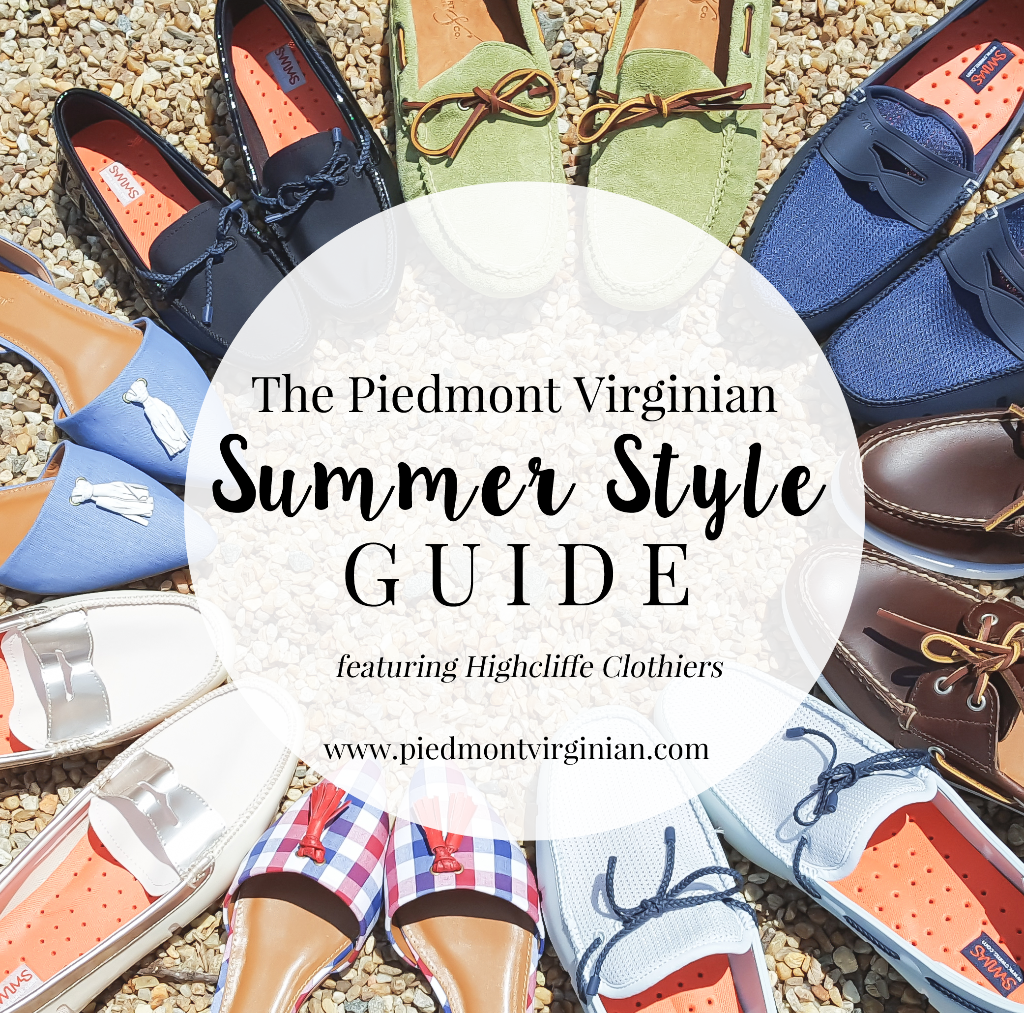 For our Summer Style Guide, we here at The Piedmont Virginian wanted to find the best apparel to meet the demands of summer, and to do it in style! To help us in the search for high quality, fashionable apparel, we enlisted Highcliffe Clothiers to pass along their sartorial advice.
They gave us blouses and boat shoes, bathing suits and sports coats: everything to get you from the shore to the soirée and everything else in between.
The clothing at Highcliffe is at once nostalgic and quirky and totally captures the essence of Middleburg, or as owner and tailor Mark Metzger would say, it's "classical and traditional and fun and eclectic."
Mark opened the first Highcliffe in Washington, D.C. in 1995. The store has received notable accolades, most recently its third consecutive "Best of Virginia Award" from Virginia Living. 
Highcliffe's focus is and has always been to incorporate elements of the hunt country so firmly engrained in the area's history without getting locked in the past. This vision allows Highcliffe to make something truly unique that fits the needs of each and every customer. "No one wants to see something tired," Mark says, and if tired is what you're looking for, Highcliffe is not the right place to look.
Without further ado, feast your eyes on The Piedmont Virginian's Summer Style Guide
112 W. Washington Street in Middleburg.
More information is available at their website.
---
---