Gaelic Storm. Friday, 8 p.m., State Theatre, Culpeper. After nearly two decades and more than 3,000 live shows, Gaelic Storm—the chart-topping, multi-national Celtic band—is looking sharper than ever. From bluegrass fans and country cowboys to Deadheads, rock n' rollers, and Celtic fanatics, Gaelic Storm has built one of the most diverse fan bases in modern music.
Gaelic Storm kicked off its career as a pub band in Santa Monica, California, in the mid-1990s. By the end of the decade, the musicians had appeared in the blockbuster film "Titanic" and laid the groundwork for a career that would eventually find them topping the Billboard World Chart five times, making appearances at renowned music festivals, and regularly headlining the largest Irish festivals across the country, all the while gaining a reputation as a genre-bending Irish band whose songs mix Celtic traditions with something new and unexpected.

Year of the Ox. Saturday, noon – 6 p.m., Old Ox Brewery, Ashburn. How do you celebrate a special occasion with friends? By cracking a cellared rarity from your beer collection? That's Ol Ox does it. Their 2nd anniversary is such an occasion. Come out to sample 20+ limited-edition beers crafted specially for this milestone. Local brewers such as Flying Dog and Old Bust Head (who is featured in our forthcoming issue, out July 1st) provide libations as well. Sip a few stellar beers, eat some tasty food, and listen to some great tunes. It's sure to be an awesome time. Cheers!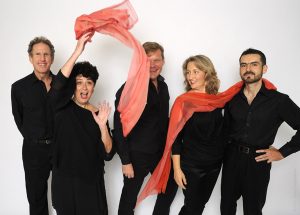 QuinTango. Saturday, 6:30 p.m., Harris Pavilion, Manassas. QuinTango, a chamber tango quintet (two violins, bass, cello and piano) based in Northern Virginia, has brought thousands of new fans to the genre by engaging audiences in their sizzling, mind-opening fusion of traditional South American tango repertoire and classical chamber music style.  QuinTango concerts blend musicianship, audience connection, and great story telling. Patrons leave with not only a new-found love of the genre, but with an understanding of the heart and history of this art form.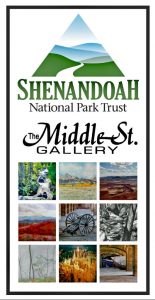 Opening Reception: Art of the National Parks. Saturday, 3 – 5 p.m., Middle Street Gallery, Sperryville. The Middle Street Gallery joins Shenandoah National Park and Shenandoah National Park Trust in a series of special exhibitions this summary celebrating the 100th anniversary of the Park Service. Photographers, painters, sculptors and print-makers will show new works inspired by National Parks all over the country. The reception welcomes these works of art and homages to the stunning, untouched beauty of the nation's parks.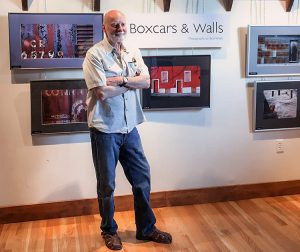 GALLERY SPOTLIGHT: Boxcars & Walls: Photographs of Bob Wade. Bob Wade looks for fragments of our visual surroundings that appear to him to offer interesting, sometimes very colorful, compositions. These are all around us but sometimes difficult to isolate in the mind's eye. He says, "For every ten attempts, you're lucky to get one."
Bob and his wife, Jeanne, have lived in Clarke County since 1992. He served as General Counsel to the National Endowment for the Arts (1972-1985), as Counsel/Executive Director to The Rhythm & Blues Foundation (1988-2002), and as a Clarke County Planning Commissioner (2002-2012). He's also active in local community theater and has performed in a number of shows at the Winchester Little Theatre, Martinsburg's Apollo Civic Theatre, the Black Box Theaters in Shepherdstown and Front Royal, and in a couple of Independent films.
---
 MORE EVENTS
---