Part 1 of this article is seen in our July/August 2016 issue, on newsstands July 1st. In the article you'll dive more in depth of each activity mentioned. The things listed under these activities online are ways to "make a day of it" in the surrounding area of the activity you've taken part in that day!
>> Subscribe online to read it now!
By Eric Wallace
For lovers of the outdoors, the arrival of summer spurs the urge to venture out and revel in the open air. Whether it's canoeing a stretch of fabulously isolated riffles, exploring the Monticello arboretum on an ornithological adventure, or navigating a crazy section of downhill rock garden on your mountain bike, the following five outdoor activities will surely assist you and yours in the quest to satisfy your outdoor desires.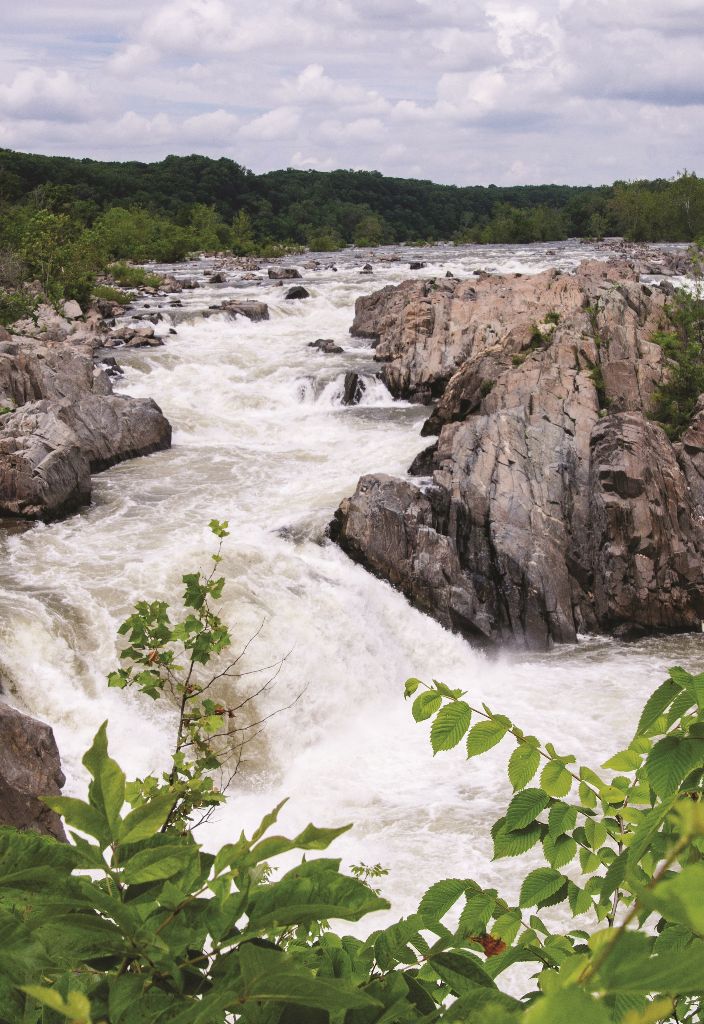 Hike to the Potomac River's Great Falls, Mclean
And while you're there…
Take a sunset kayak tour—From Great Falls National Park, hike the Potomac Heritage Trail upriver for about two miles to Fairfax County's 800-acre Riverbend Park, increasing your activity quotient and catching some great riverside scenery along the way.
At Riverbend, check in with the park's on-site outfitter for info regarding guided canoe and kayak tours of the upper Potomac.
"This section of the Potomac has tons of islands and even some Class I and II rapids," says Dan Hicks, a guide at Riverbend. "The sunset hits the Maryland shore and, often enough, you'll see bald eagles, osprey, and a huge variety of waterfowl. It's amazingly beautiful."
According to Hicks, the thing to do is paddle upstream for about two or so miles, turn, and float back to the park listening to tales of the river's rich history as the sunset dazzles up the landscape.
Kayaks start at $19.
For more info, call 705-759-9018, or visit: http://www.fairfaxcounty.gov/parks/riverbend-park.
Floating the Rappahannock River, Fredericksburg
And while you're there…
Extend your trip for a two-night float-to-camp adventure—According to JoEllen Santulli of Fredericksburg's Virginia Outdoor Center, the most beautiful overnight river trip in the state of Virginia is the 30-mile, Kelley's Ford to Fredericksburg stretch of the Rappahannock.
"It's a three-day, two-night trip," says Santulli. "And the scenery is just amazing."
At a little more than 10 miles a day on the river, the pace makes for a leisurely time, offering ample opportunity to run and re-run a variety of Class II and III rapids and explore the river's many islands and languorous sandy beaches.
While in keeping with the area's 'wilderness' theme there is no signage posted along the river, the VOC provides float-to-campers with waterproof maps replete with landmarks and mileages, including various clusters of primitive campsites carved into the abundant riverbank underbrush.
Hint: Be sure to pack a well-stocked cooler. Bring along some aluminum foil, bratwurst sausages, Worcestershire sauce, onions, red-peppers and potatoes and make a thing of cooking out riverside under the stars in the rock fire pits.   
Tents and pretty much all the amenities you could think of are available through the VOC.
For more info, call 540-371-5085, or visit: www.playva.com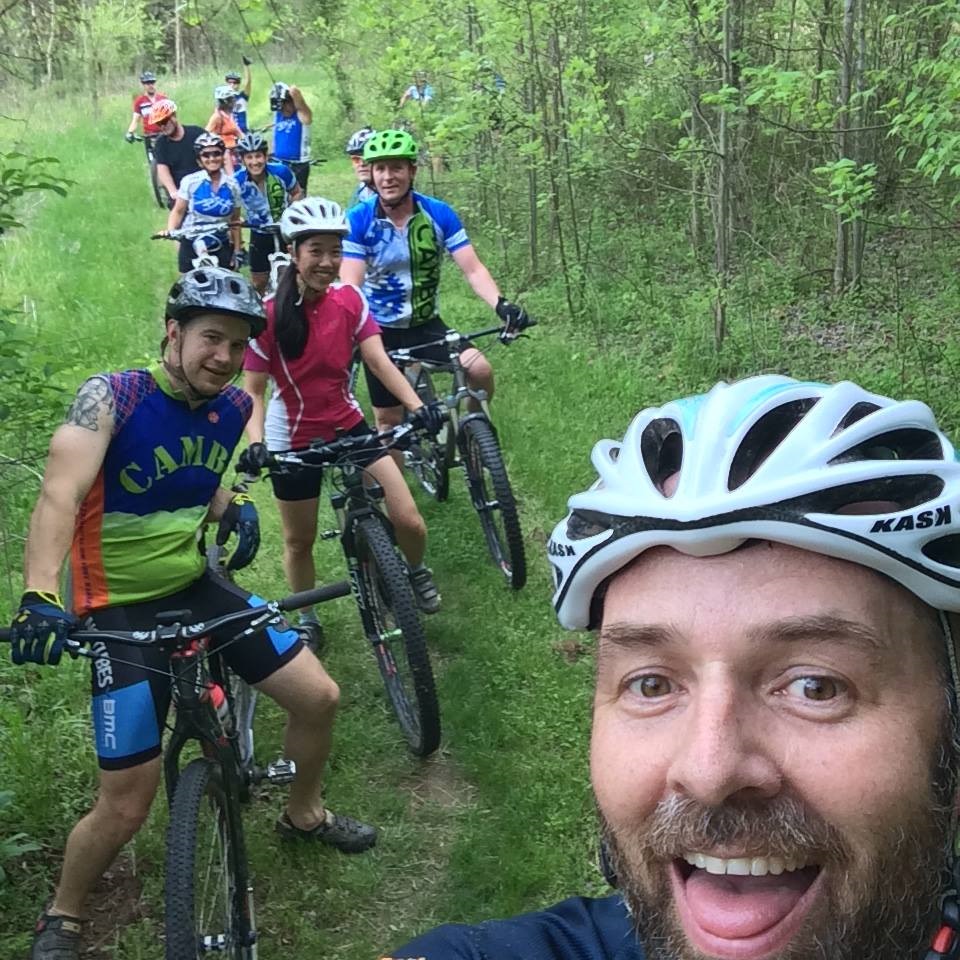 Mountain Bike Burke Farm, Rixeyville
And while you're there…
Dine at Flavor on Main in Culpeper—Located an easy seven miles from the farm in Culpeper, Flavor on Main couples a vintage cool atmosphere with modernized takes on traditional American dishes.  
In the heart of a downtown that was voted one of the "Top Ten Main Streets in America," Flavor is decked out in chic, Roaring 20s themed historical art deco.
"We cook from the heart," says Executive Chef Garth Hansen. "We lean toward the traditional side of American cuisine, but seek to bring a new outlook and a broad range of flavors to those [canonized] creations."
Interestingly enough, the approach includes tossing in a "modern European and Asian flair."
Chef's recommendation: Try the 32-day, dry-aged filet mignon with black-truffle whipped potatoes, pan-roasted asparagus, onion, garlic, celery, smoked bacon, and a port wine demi-glaze.
For more info, call 540-321-4510, or visit: www.flavoronmain.com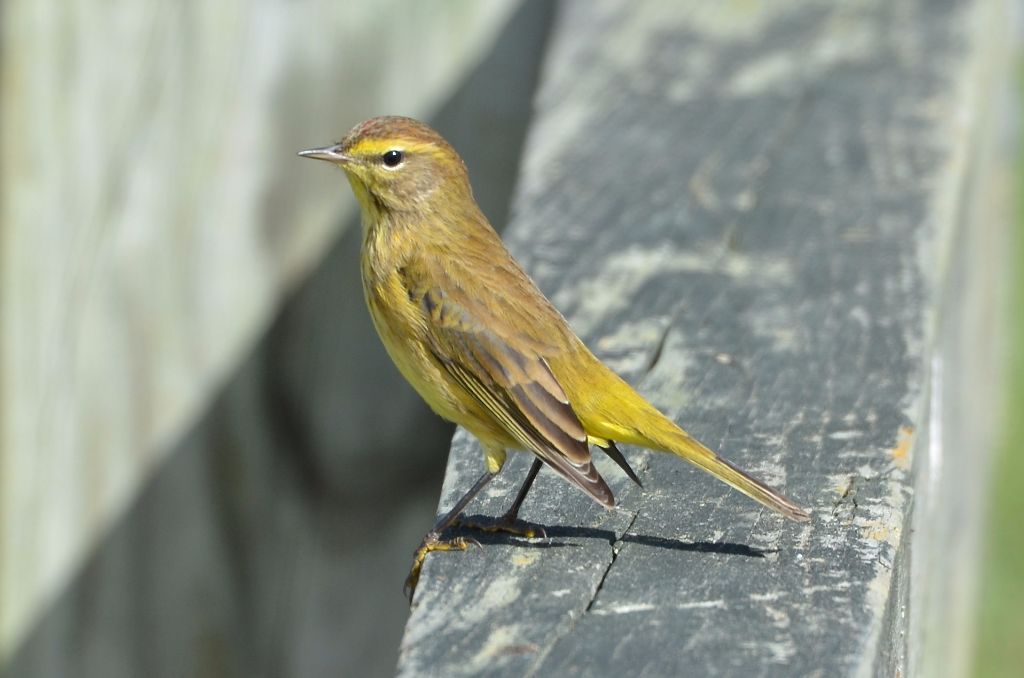 Hiking the Virginia Birding and Wildlife Trail, Charlottesville
And while you're there…
Enjoy a glass of wine—from the deck atop Carter's Mountain.
For the best overlook in Charlottesville, head to Carter's Mountain Orchard. Directly accessible from the Saunders Trail segment of the VBWT's Monticello loop, follow either the diverging path up the mountain—it's a steep climb, so be prepared—and extend your hike another mile or so, or return to the car, proceed up state Route 53, and look for the entrance on your right.
Atop the mountain are a number of little shops—including a knowledgeable vintner and the Bold Rock Cider Cellar—housed inside a big, red barn-like building. On the backside of the barn there is a deck with tables, umbrellas and chairs. Purchase wine or cider by the glass or bottle and enjoy panoramic views of Charlottesville and the Blue Ridge horizon beyond.
While the orchard closes most days at 5 p.m., on Thursdays there's a sunset fiesta replete with food, drink specials, and festivities.   
For more info, call 434-977-1833, or visit: www.chilesfamilyorchards.com/orchards/carter-mountain-orchard
Guided Fly-Fishing Tour of the South River, Waynesboro
And while you're there…
Dine at—Green Leaf Grill in Waynesboro.
Not even a block from the South River Fly Shop—and only a couple from the river—The Green Leaf Grill is by far Waynesboro's finest restaurant. Owner/Executive Chef Chris Hollinger—whose culinary prowess has been celebrated by both celebrity yacht adventurers and the patrons of New Orleans' famous Commander's Palace alike—specializes in creole cooking.
"We're a red beans and rice, crab gumbo, smoked salmon, drunken shrimp, and jambalaya kind of place," says Hollinger. "It's authentic and New Orleans good."
In addition to mind-bogglingly authentic Cajun cuisine, the Green Leaf offers a Virginia-only wine and beer menu. If you happen to be visiting on a weekend, look forward to live music in the evenings.  
Call, 540-949-4416, or Visit: www.thegreenleafgrill.com