Historic Garden Week in Virginia. April 22–29, Various Locations. Each spring visitors are welcomed to over 250 of Virginia's most beautiful gardens, homes and historic landmarks during "America's Largest Open House." This eight-day statewide event provides visitors a unique opportunity to see unforgettable gardens at the peak of Virginia's springtime color, as well as beautiful houses sparkling with over 2,300 flower arrangements created by Garden Club of Virginia members. Tour proceeds fund the restoration and preservation of more than 40 of Virginia's historic public gardens and landscapes, a research fellowship program, and a Garden Club of Virginia Centennial project with Virginia State Parks. View our guides to Leesburg and Orange for a behind the scenes of what this wonderful week has to offer!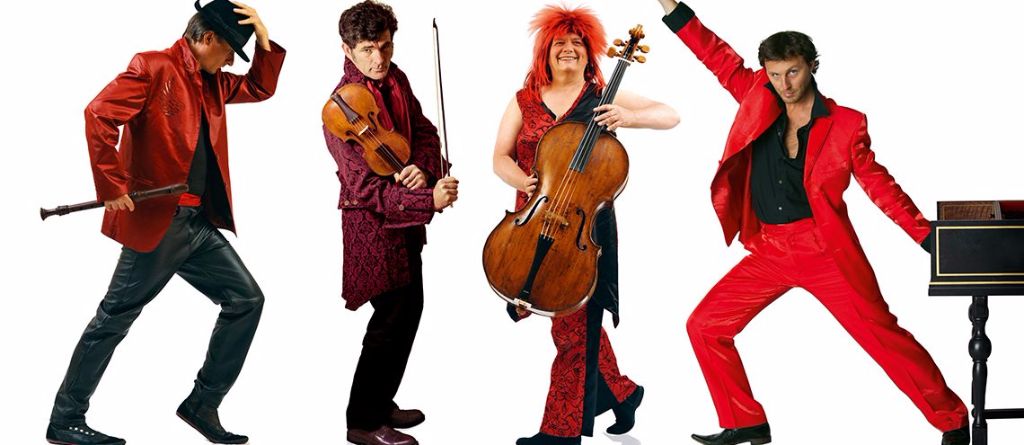 Red Priest. Sunday, 4 p.m., Waterford Old School, Waterford. Red Priest, a British quartet of classically trained Baroque instrumentalists, has been compared to the Rolling Stones, the Marx Brothers, Cirque de Soleil, and Jackson Pollock. Red Priest causes a sensation in concert halls and campuses around the world with their technical wizardry, charismatic showmanship, and onstage devilry. Irreverent, talented, wily, and imaginative, Red Priest's shows are infused with humor, virtuosity, and a rock and roll ethos seldom, if ever, found in a band of classical musicians. Their current Viva Baroque tour intersperses "The Four Seasons" by Antonio Vivaldi—the "flame-haired" priest from whom the group's name derives—with a gorgeous array of seventeenth- and eighteenth-century works by oft-overlooked composers. Having toured and sold out the world's premier concert halls and prestigious festivals, these musicians have crafted and steadily redefined the art of period performance through their creative arrangements, a mixture of improvisation and study, as well as their heart-on-sleeve emotion and compelling stagecraft. With a repertoire ranging from obscure sonatas to the canonical works of Bach, Red Priest preserves the legacy of Baroque classical music by freshening and adapting it for a modern audience. The 23rd Waterford Concert Series presents a rare opportunity to hear classical works by world-class artists in the intimate Old School Auditorium of the historic village of Waterford, a National Historic Landmark.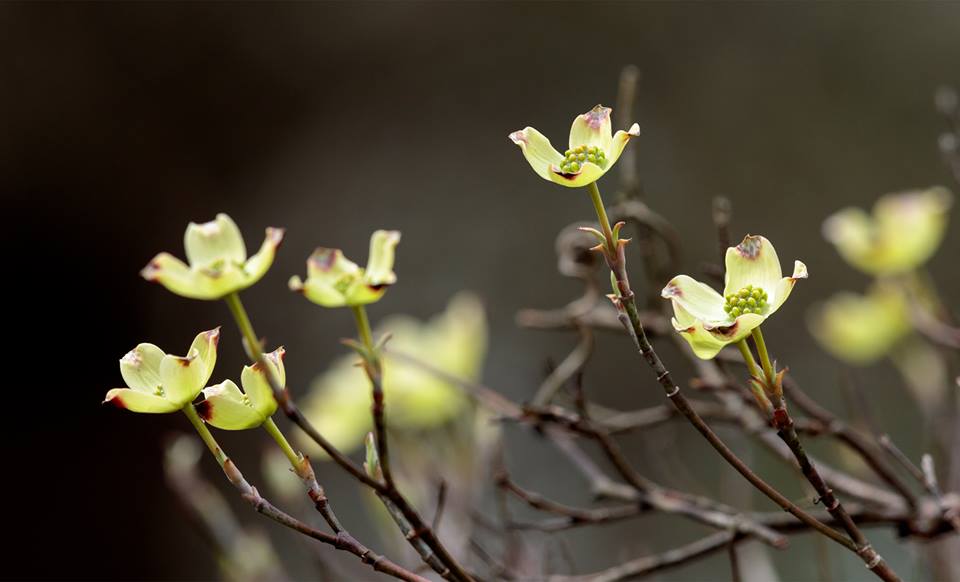 Greene's Mountain Heritage Open House. Saturday, 10 a.m., Cecil Mission, Stanardsville.  Join the Piedmont Environmental Council on Saturday for a trip back in time to learn about the mountain culture of Virginia's Blue Ridge. On the land of the Cecil Mission in Greene County, which was organized around 1910, this event will include tours of the mission's chapel building, family photo displays, memorabilia, oral histories, and a historical overview of the area. Members of the Taylor, Lamb, Samuels, Conley, Herring, Meadows, Collier, Roach, Shifflett and many other families will be present to discuss their memories of the mountain life in Greene County. Archival materials, including early film footage of the area and historic maps, will also be on display. Want to visit home sites of some of your descendants or just interested in looking at the remains of homesteads in the Park? The Cecil Mission is not far from some of the area's best hiking trails, many of which pass by historic features that are partially hidden in the forest. With a little closer look, you can often see old home sites, rock walls, garden terraces, and cemeteries—particularly before the plants begin to bloom.
The Revivalists, with People's Blues of Richmond and Moogatu. Saturday, Doors at 5 p.m., Infinity Downs, Arrington. Celebrate Earth Day in the beautiful, rustic natural amphitheater that is Infinity Downs. Better yet, stick around and camp under the stars and the Blue Ridge Mountain's peaceful quiet, especially after three amazing bands take to the stage to fill the valley with music. Since the Revivalists formed in 2007, the seven-piece New Orleans roots-driven rock band has logged countless miles on the road, cultivating a high octane live show and a studio presence equally steeped in instrumental virtuosity and charismatic vocal magnetism. State favorites People's Blues of Richmond have garnered a loyal fanbase with their heavy, psychedelic, loud, manic, emotion-driven rock 'n' roll. Fairfax-based Moogatu offer listeners a unique blend of funky, wompy progressive rock, the combination of the quintet's soaring dual lead guitars and a pulsing rhythm section.
---
Middleburg Spring Races. Saturday, Gates Open at 11 a.m.; First Race at 1 p.m., Glenwood Park, Middleburg.
Great Beer Festival. Saturday, noon–6, Village at Leesburg, Leesburg.
Spring Oyster Festival. Saturday, noon–5, DuCard Vineyards, Etlan.
Rockn' to Lockn' Round 1: Will Overman Band, Kendall Street Company, Sun Dried Opossum, and Adar. Friday, 7 p.m., the Jefferson Theater, Charlottesville.
Celtic Fiddle Festival. Friday, 8–10 p.m., Barns of Rose Hill, Berryville.